TGIF! Thank God it's Friday!
This is the catchphrase or slogan to my weekly special "TGIF: Friday Funny" posts. To those who don't know or already know, every Friday I post these weekly posts called "TGIF: Friday Funny (or Friday Funnies)." In these posts, I usually begin with the usually "TGIF! Thank God it's Friday!" and then I talk about what's new. I usually talk about a recap of the previous couple days in regards to anime, manga, or even movies and video games before I start my post. In each posts, I always fill it with silly memes and gifs. These pictures are "clean" in content in which it is safe for even families can look at. These memes can be about anime, movies, non-anime or just pure random stuff. I could post a meme of an anime like DragonBall Z or Sailor Moon or I can share a meme from SpongeBob SquarePants and Spider-Man. I do my best to provide the best entertainment to help people start these Fridays great depending on which timezone you are reading this; in which case, to start with the best Friday afternoon or evening. In most of my posts, I end it with a funny YouTube video or just music.
Today, I will be talking and telling everyone my origin story on how did I come up with Friday Funny and what was the beginning like. I mentioned in the past I wanted to do a special post like this and I think you know who you are. I also told bits about my story and I think some of you may of heard but today, I will tell everyone about humble beginnings.
So without further ado, let's begin this origin story.
Part 1 – The Original TGIF Messenger
Long time ago, way before blogging was a thing, I was barely learning how to use cell phone in middle school. It was no smart phone, the only purpose it did was call or sent messages. Back then, Myspace was the most social media. Anyway, every Friday my dad would send picture messages saying "TGIF" with a cartoon character; it was usually something silly like SpongeBob SquarePants or just cute animal pictures with a ringtone. My mom would actually find a picture online in the computer and save them on a SD card and put it her phone and send them to my dad for Fridays. They were mostly cartoons from Nickelodeon, Cartoon Network or even Disney. C Every Friday we get these messages, it puts a smile on our faces to see something silly to start Fridays. I enjoyed them as they remind that we just need to get through this day and enjoy the weekends. My parents were the original TGIF people.
However, since my dad would be too busy with work to send some messages, he would do it once in every Friday.
Part 2 – Taking over the Title
After a while, my dad was still doing the TGIF messages every Friday morning to help start the day. I don't remember exactly when or how, but it was that point in my life that I wanted to my own version of TGIF. Finding pictures and putting them on cell phones was not always easy. We had Windows XP and we had to rely on SD cards. Once I learned how to add pictures on my phone, I would find images online and send them out on Friday mornings. Once my dad realized what I was doing, we competed with each other on who had the better picture messages. It was fun to see each others' messages and see which one gave us a big smile. Unfortunately, this didn't last.
I wasn't sure if my dad was too busy or he just lost interest but he stopped sending messages. I was the only one that did these TGIF messages every Friday. He then decided that he liked what I was doing and he decided to retire. He gave me the job to send these messages on Fridays. Up until this day, from middle school, high school and even college, I always send a text message with the words "TGIF."
Part 3 – Welcome to the Blogging World of WordPress
Most of you already knows this by now but I started blogging way back in my early years in college. I took an English class that we had to make an account and blog in order be graded. I had to sign up to WordPress. I didn't know what's a blog and what does it look like. After a while, I got the hang of it; I had to just make a title and post some news in the United States. I enjoyed blogging. It was different and I enjoyed posting news. This was before talked or shared my interest with anime or manga.
After completing the class, I decided to leave the blogging world and resume back to my previous "non-social media" life. Life was dull as usual but not all the time. I lived in private life and the communications I had with technology was text messaging or calling. By the end of 2015, I had this interest of keeping a journal or just doing reviews on my favorite hobbies. My hobbies was watching anime, playing video games and reading manga. I felt like I wanted to share them to people. At this time, I was thinking on how will I do it. That's what hit me, I remembered that I still had my WordPress account and my site was still there. I reopened my site and I got started on creating drafts. I even changed my blog name from "Matthew Castillo – Dilly Dally Shilly Shally" to "Matt-in-the-Hat – No Doubt About That." This was the turning point of my life.
Part 4 – Rough Starts and Meme Collecting

Like any beginner, my blogging habits wasn't as great and my writing in this digital realm was quite weak. I hardly visited people's site and anime reviews were too short and probably biased. It took me a while until it improved. As time passed, I was just an aniblogger who would share the news and review anime. Even though I talked about anime, I wanted to be different. I already knew I wasn't the only guy who would these anime topics. I saw cosplay posts, anime discussions, blog tips, top posts and reviews. As much as I like anime, I also like video games, comics, movies and even cartoons. As I was wondering what to do in order be an individual, I came across an app for Androids and iPhones called iFunny 🙂.
This app was filled with memes, vines, and even gifs. It would have random jokes and humor from different users and it was used for entertainment. I like this app for the comedy and related and non-related jokes. I did notice, however, it did have some anime memes and gifs but they were not as funny as seeing mainstream memes regarding to things like SpongeBob, Kanye West, Barack Obama, or The Walking Dead or whatever is common. If an anime meme was ever considered popular in the selections, commenters are quick to say "collective leak" or "Weeabos." As an anime fan, I like memes that uses anime for jokes. I would download them and collect them and look at them again for the future for viewing pleasures.
Even after getting some good memes, the only ones that enjoyed anime memes was myself. Then I had an idea, I told myself "what if I use all the collected memes and post it for everyone can see?"
With that idea in my mind, I uploaded the memes and wrote out a post for Friday and I entitled it "TGIF: Friday Funny."
Part 5 – Friday Funny – A Bumpy Start
When I first started these Friday Funny posts, I didn't get many views. As a beginner aniblogger, nobody really knew me or had any interest on me. However, I didn't let that bother me. I continued these posts every Friday until someone notices them; I even did Monday posts with memes and called it Random Mondays. Random Mondays was going to be like "TGIF: Friday Funny" but only Mondays. They were going to help make Mondays feel great and put people in a better mood but I scrapped that idea because that would be too hard to do for Fridays and Mondays.
Later on as I made more episodes, I even did "themed posts". I would write silly and creative titles for each episodes and posts the majority of memes for that episode. For example, "Episode 25: Happy Birthday Naruto! Never Had a friend like you!" was a special Friday episode consisting of Naruto memes and promoting the Diamond Edition release of Disney's Aladdin. On "Episode 35: May the Force be with you!", I used mainly Star Wars memes to help bring hype for Star Wars: The Force Awakens movie on December 2015.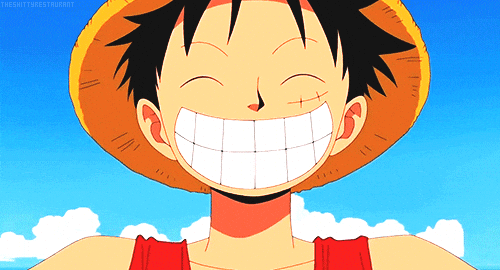 However, whenever it wasn't themed or was, I even used random pictures from anime or even causal memes that anyone can enjoy; otaku, gamers or even casual viewers can still have good time with these memes. I also try to use clean jokes; I won't post any racist, sexist, dark humor or any other explicit memes (No rude, crude, or nudes!).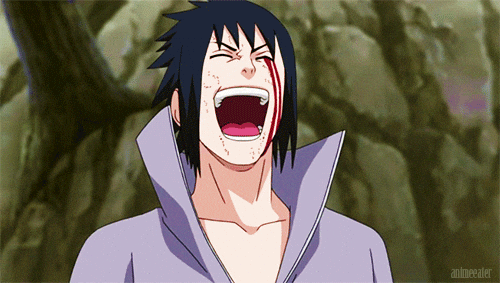 TGIF: Friday Funny is a weekly blog post that every Friday and is filled with clean content for otakus, gamers or the causual.
Part 6 – Future
It's funny how far I went from just sending messages from a cell phone to all the way here and blogging about memes on Fridays. With all these memes and posts, I could go even up to above episode 100. My goals for the future is to continue to posts more memes on Fridays and hopefully bring a simile to those who wants one. If I can make one person smile or laugh, then I am doing a good job. You or anyone else doesn't have to be anime fan to enjoy these posts and you don't need to worry about offensive content. These posts were made for the public and I enjoy bringing joy and laughter to my peers. If life gets you down, come to my site and watch some episodes and just smile 🙂
Thanks for reading my origin posts. Like I said, every Friday is my TGIF: Friday Funny posts. I try post them about 6am PTS. This Matthew and I hope you have blessed day. 🙂 Facts:
"Episode 5: Memorial Day Weekend Special" was my first TGIF holiday post.
There are 37 episodes for season 1 of TGIF: Friday Funny
"Episode 18: The "S" word" was inspired from talking to one of my blogging friends ignite18. She did a post titled "The S word" at her site and she had to get ready for going back to school.
"Episode 30: Anime is for Children" was inspired by aniblogger Arria Cross and her post "How to P*** Off Anime & Manga Fans". I got inspired by her first point titled "Anime & Manga Are For Kids Only".
On "Episode 23: Sandwich-kun or Titans?", I promoted my blogging and YouTuber friend Anime Review Girl. At this time, she was starting to do YouTube videos. I helped bring attention to her channel.
Episodes 16, 35, and 66 are written differently when you click on them. For example: Episode 66 is called "Episode (Order) 66" which is a reference to Star Wars Episode 3: Revenge of the Sith. Episode 35 is written as "Episode XXXV" as way to promote Star Wars: The Force Awakens. Episode 16 is titled "Sweet Friday Funny" as a joke for "Sweet 16."
Season 1 episodes appear to missing memes and gifs because I transported them to Google Photos. I need more space for media library..