Thank you Capili Jiron of Artist of Beauty for nominating me for the Blogger Recognition Award. This is my special post I mentioned on the weekend. I want to say thank you to my 500 followers! It's 2017 and I have 500 followers following my blog. Some of you stayed with me for a long time, some are new people. To the old followers, thank you for staying with me. New followers, welcome and I hope you like my content!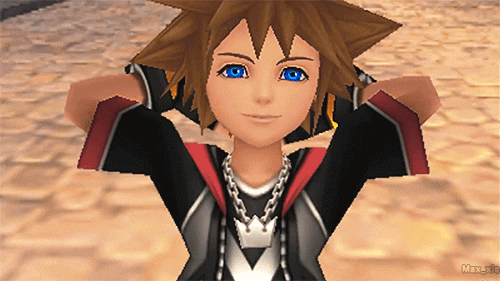 Now let's begin this special award post! My change it up and explain more of my beginnings.
Here are the award rules:
Thank the blogger who nominated you and provide a link to their blog.
Write a post to show your award.
Give a brief story of how your blog started.
Give two pieces of advice to new bloggers.
Select 15 other bloggers you want to give this award to.
Comment on each blog and let them know you have nominated them and provide the link to the post you created.
Two Helpful Advice:
1. For news writers, if you write the news like me, do not just copy and paste. Write the news in which interests you and what will make people read. I write anime news and I get my sources from Anime News Network, IGN and Crunchyroll. If I copied and paste every news, I am stealing someone's work. Write in your own words and support your sources. Focus on what will appeal to your audience.
2. Find friends that actually care about you. If you find someone that likes you as a person, respects you and actually care about you, those are the people that are worth talking to everyday. They are reasons why you visit them online. Surround yourself with people that actually care about you. If a friend likes you regardless of your flaws, they are worth keeping in life.
Big Beginning:
I have told this before to my old blogger friends but I will tell you my story again for the new people. Sit tight and let meet tell you a story like none other.
I first got started blogging in 2014 while taking an English college class on the public sphere. My professor instructed us to create a WordPress account. Our job is too blog about the news and why is it important to talk about public information. Every week, I wrote news about current events and discussed in my class. It was pretty fun and you can see my past writings in my blog. After I passed my class, I left my blog behind and told myself that I was done blogging. At the end of 2014, I wanted to share my love and passion of anime and video games and meet friends. It was hard finding friends who like anime and I thought the internet would help me. I also wanted to do a journal to keep track of my life but I felt that was too personal. This came to the conclusion that I still got my blog and I could convert it to my personal anime blog. By 2015, I began my life as aniblogger!
Fantastic Friends and where to find them
It was pretty hard to find some friends online. I couldn't find because I didn't know where to start and I was also afraid to meet them. I was always told to not talk to strangers and my school always emphasized that if you don't be careful, you will get cyber bullied. I was like Kotomi from Clannad.
One of the first bloggers I met was Arria Cross from Fujinsei. I came across her blog while search through the web and saw she made posts about One Piece, a favorite anime of mine. I don't remember exactly what was the post I commented but it had something do with epic moments or sad moments of One Piece; I left a comment and left. Another blogger I met along the way was Shay of Anime Reviewer Girl. At first when I came across her blog, it was different than Arria's blog. I noticed that Shay did posts about discussions and one of her posts she did was a topic about Americans responding to Anime (I'm not sure if she still has it). I simply left my feedback on her discussions and left. On another search, I met Lita from LitaKinoAnimeCorner. When I first saw her video, I thought to myself "Nice intro music. I never met anyone who loves anime like me. She looks proud and happy to express it… it's rather cute." Again with the bad memory, I think I only commented on her posts and it was something about Please Twins or Avatar.
At that time, I was skeptic about people responding, I told myself "I doubt anyone would respond. They might get to it next week or forget it. Oh well, at least I participated in something. Got to find people." As you can tell, I was always Pessimistic and didn't think anyone cared.
A while later, Arria responds and I was hesitant reply back; I later did and we had a great discussion of One Piece. I later followed her and became one of her friends. I enjoy reading her posts about One Piece and I always chucked and noted the Blogging tips. As an act of support, I always reblogged them and whoever comes to my blog will learn about blogging and visit Fujinsei. When Shay responded later, she liked my comment and agreed with my comment. I was surprised because I always thought you have to be careful about leaving opinions online. When Shay kindly listened to me, I was happy to have a discussion with her. It made me think that someone actually cares about my opinion. Lita also commented back to me and just like her videos, she was very kind and she made me come back for more of her stuff. She always listens and enjoys feedback. I was very honored to have her featured me for one of her Friday posts.
My parents actually found out about my blog by accident. I let the cat out of the bag. They were shocked and surprised. They didn't know I was writing online and I talked people. They looked me and ask "people actually read your stuff?" I only chucked nervously said "yeah."
My exaggerated reaction:
Anyway, as much as I want to talk more bloggers out there, I will have to tell my story another time. If I wrote more, you would have to read it the entire day or two. Anyway, I will end this post with my nominees.
XV (15) Nominees
Thank you for reading this post and I appreciate all of you taking the time read it. I wish I can nominate more people but for this award but it would be too much. Thank you and I hope to continue to blog more. Thanks you to all of my 500 followers!
To finally end it, my good friend Noctis Lusic Caelum (from Final Fantasy XV) will end it and he will express my appreciation and gratitude to everyone. I can't find any word to describe how grateful I am to having friends.
I love you guys and God bless you all!
*SPOILER WARNING IF YOU HAVE NOT PLAYED FINAL FANTASY XV OR HAVEN'T FINISH THE GAME. YOU HAVE BEEN WARNED!*