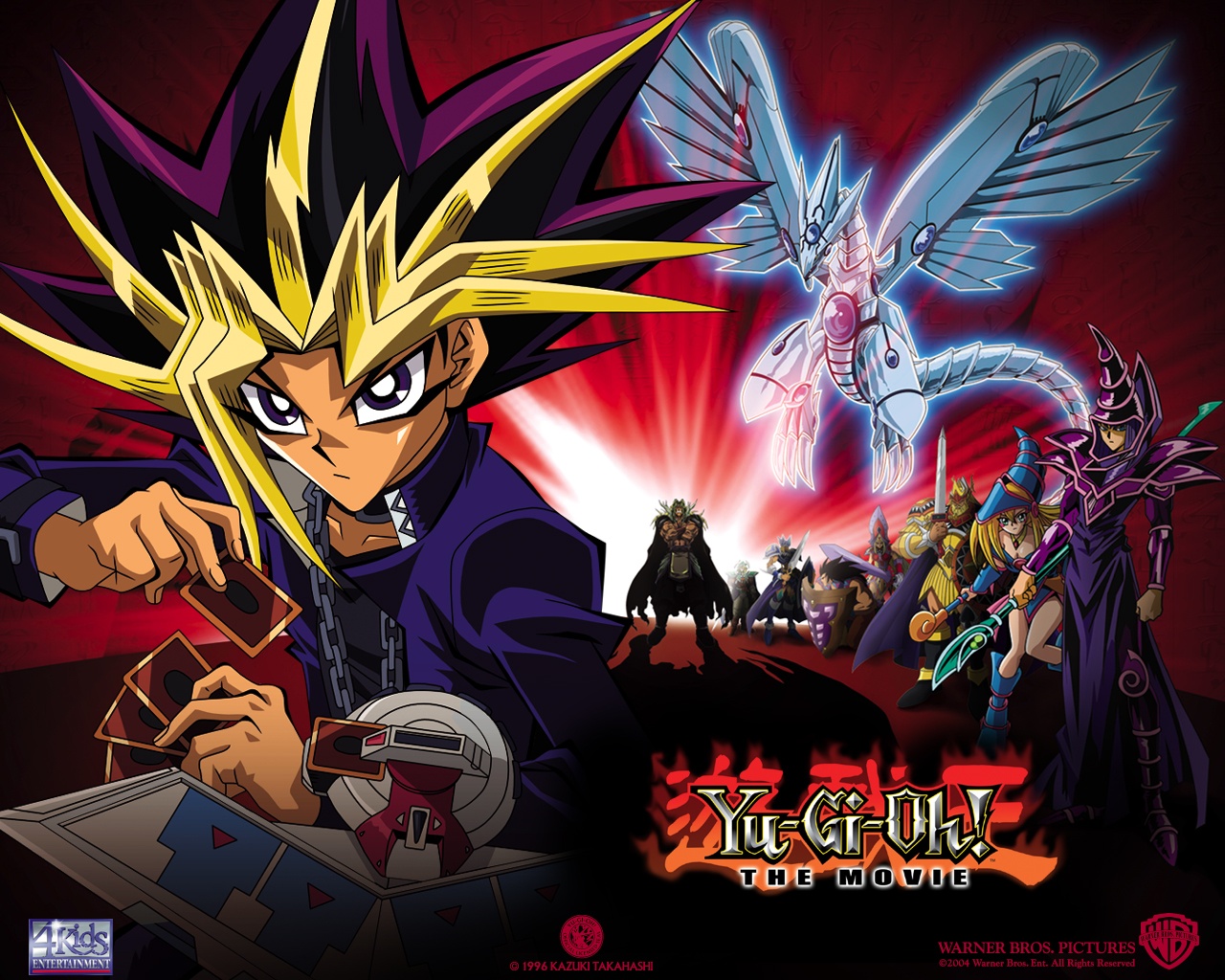 What's up my Otaku friends! I got some interesting news to share with you. Coming in March, we got an anime movie and it's not Sword Art Online: Ordinal Scale last year. Instead, 4Kids and Warner Bros came together are bringing back the classic 2004 Yu-Gi-Oh!: The Movie, also known as the Pyramid of Light. According to ANN, the movie will be back in theaters for North America and the dates are March 11th and 12th. In March 11th, the time of the movie will be at 12:55 p.m. and March 12 will be at 7:00 p.m.
Synopsis:
In "Yu-Gi-Oh!: The Movie", a heroic Yugi squares off against archrival Kaiba in an adventure even more dangerous when the imaginary monsters in their playing cards become ferociously real… and when an old evil enters the fray. Who will win this ultimate smackdown? Whether you're a novice Duelist or a professional, you'll want to watch and find out!
But wait, there's more!
According to the subtext of the headlines, fans of Yu-Gi-Oh! will be treated with an added bonus of seeing a preview of the English of Yu-Gi-Oh! VRAINS. VRAINS is the sixth generation of the Yu-Gi-Oh! series.
Crunchyroll describes the story:
In "Den City" where the latest network has developed, people were dueling day and night in the VR world called "LINK VRAINS" managed by SOL Technology Inc. The main character, Yusaku Fujiki is a quiet high school student with a great insight. He has been dueling, transforming himself into his avatar "Playmaker", to battle the "The Knights of Hanoi" that plots to destroy "LINK VRAINS".