Wikipedia synopsis:
After the death of his Uncle Ben, an intelligent teenager named Peter Parker comes to his own terms of becoming a masked superhero named Spider-Man when he was bitten by a radioactive spider during a school field trip to Oscorp and given spider-like powers.
IMDb synopsis:
An insecure but courageous and intelligent teen named Peter Parker, a new student of Midtown High, is bitten by a radioactive spider and given powers. He becomes a hero named Spider-Man after the death of his uncle and he must adapt to this new way of life.
Since I couldn't find a good synopsis, I added these two from different sites, but I will also try to give one made by myself with some background information.
Background: Back to basics
This Spider-Man cartoon (I usually call it Spider-Man 2017 since it debuted on TV in 2017), is a new Spider-Man series that replaced the previous running series Ultimate Spider-Man. As Ultimate Spider-Man ended and with the popularity of the movie Spider-Man: Homecoming, it was time for Marvel and Disney to try and create a new series focusing on webhead. To help promote the series and make people easily jump into Spider-Man, Marvel and Disney XD released a six part short titled Origins on YouTube which revealed the origin to Peter Parker's beginning of Spider-Man. I won't go into details and if you want to know my opinion on Origins and the first episodes, check it out here on the hyperlink.
My Experience on Spider-Man cartoons
If anyone knows about me, my favorite Marvel hero is Spider-Man. I like the character and his powers and the enemies in the stories, whether it is from the movies, comics or video games. My memory is vague, but I think the only Spider-Man cartoons I seen as a kid was Spider-Man and the Amazing Friends and the fan favorite Spider-Man the Animated Series.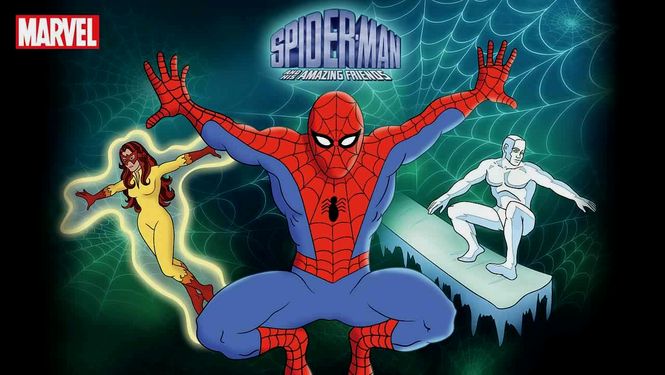 I didn't get experience other cartoons such as the MTV Spider-Man The New Animated Series (AKA Spider-Man MTV), Spider-Man: Unlimited or everyone's favorite The Spectacular Spider-Man. I am not sure for myself, but based on what I hear, The Spectacular Spider show that even though it looks like it was designed for kids, it had elements that even adults would like and it combined versions like the Sam Raimi's movies and the early 1960s comics.
I did try their previous show Ultimate Spider-Man, but I ended up dropping it. Ultimate Spider-Man was the Spectacular Spider-Man's replacement after it got cancelled. Ultimate Spider-Man took a kid friendly approach to the the Ultimate comics and the show wanted Spider-Man to interact with other Marvel characters and the themes could be somewhat similar to Avengers cartoons. The reason why I dropped it because it wasn't because it was kid friendly and silly, I felt it wasn't a "Spider-Man" cartoon. There would be episodes where Spider-Man would either be solo in his adventures or team up with members of Shield; in a way, it felt like it was trying to be like an Avengers version of Spider-Man.
When I first heard about this show, I was a bit iffy, but then when I heard Robbie Daymond (voice of Prompto from Final Fantasy XV or Masked Tuxedo in the new dub for Sailor Moon) and Max Mittleman (voice of Saitama from One-Punch Man) was going to be in this show, I decided to jump into the series. Anyway, sorry for delaying this review, I am going to try and explain my thoughts on this show's season and if it's worth it.