You might be wondering on Twitter, what does the numbers and pictures mean whenever I am online, this was a countdown to this amazing post and I am ready to share!
Happy Birthday to me!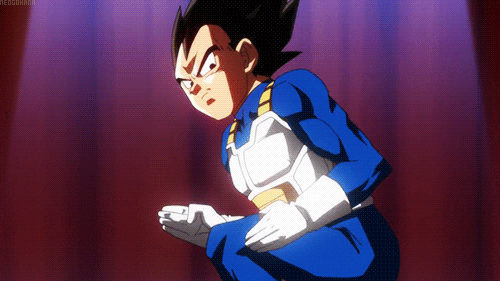 Besides the music and dancing, I want to let people know that today is my birthday and I turn 24 this year. Goodbye 23 and hello 24! For my birthday from my family, I got movies Justice League and Jumanji: Welcome to the Jungle. My birthday is on March 28th. For this special occasion, I want to do a special top 5 posts on my favorite OWLS posts I have written for the OWLS. If you don't know, I am part of the OWLS, a special blogger group where promote self-respect and acceptance on others. We use our writings and videos and we talk about topics using media such as anime, video games or other things to help talk about awareness and importance of respecting others in real-life. As a member I take pride on doing my hardest to write out a post for a topic in hopes I can help the team. I may not do videos, but I hope I can speak out with words on papers (in a essence). So without a further ado, here are my 5 posts in which I am proud of recently. This doesn't mean I don't like my other writing, but I am choosing the ones that stood out the most.
5. OWLS Blog Tour: Samurai Jack – The 50 Year Treasure Hunt
This is something I thought about since this something I came up with the idea, but the Chief Creative Officer Lyn from Something from LynLyn wrote out the prompt and title which is called "treasures". I mentioned to the group we should talk about something in regards to suicide and/or any mental illness like depression after finding out the lead singer Chester Bennington from Linkin Park committed suicide. Taking in considerations, this was approved and we all talked about in September about the importance of treasuring something important and what happens if something goes awry. Instead of anime, I talked a cartoon called Samurai Jack and focusing on the series finale of season 5. In this season, I talked about the hero Samurai Jack going through 50 years of suffering in a dark future and trying to find his way back home. I mentioned that while going through the challenges, he has thoughts and temptations of killing himself to find peace. Suicide is a serious topic because it can happen to anyone and it's the least expected people. It's important to be there for others and treasure something that holds us important and gives us the reason to live.
4. OWLS Blog Tour: One Piece – A man's source of strength is a warm heart
As a way to end 2017, we did a tour about having warm feelings and how it is important to share love. I used another anime favorite called One Piece. I talked about the main character Monkey D. Luffy is a caring young man who is willing to pick fight to help a friend. Regardless to history or appearances, Luffy will fight because he cares about friends and not afraid to die trying. I mentioned that us Christians, we need to love one another regardless of appearances and it brings us close to understanding.
3. OWLS Discussion: Bleach – A "Disruptor" in the anime and real world
This is the first OWLS post I did when we first started the OWLS blog tour in January 2017. In this one, we talked about "disruptors" and how can disrupting something can actually be good. I used the anime/manga series Bleach and talked how Ichigo disrupted ideas and order. I briefly mentioned how someone like Ichigo went against the justice of the Soul Society and then reformed them and made some friendly allies with them. I was the first person to volunteer myself to start the tour.
2. [OWLS March Blog Tour] Sword Art Online: Kirito the One Man Squad
Recently made this year, for the topic of Squad and discussing what it means to have good friends, I choose Sword Art Online the second time. The first time was in March 2017 and the topic of Sanctuary. In this post, I talked about Kirito how he ended up choosing to be alone while trapped in the game Sword Art Online. I mentioned how he went through isolation and pain and briefly mentioned that he finally found someone who cares about him in the end. I also briefly mentioned about myself how I deal with being alone and then later meeting my friend Allie from Visionaries.
1. OWLS Blog Tour: Sword Art Online – Finding Sanctuary in Gaming
I made this post in last year in March 2017 where we talked about Sanctuary and finding inner peace. I used my Sword Art Online as my anime choice for the topic. I used Takuto's posts from the Anime Cafe Blog about Leafa and incorporated his words and my own words. Using examples like Leafa and Sinon, I mentioned how when life gets hard, whenever these girls go into VRMMORPG, they escape from their problems and become free. I used my own experience with video games how I enjoy being in my own world and feeling empowered. This is a post where I feel close to and it represents how much I love anime and video games and being in peace. This is one post I really enjoyed writing and I wrote it down by heart.
Thank you
I want to thank everyone for supporting me for these years and thank to every member of the OWLS. I am happy to use my gift of writing to help support a cause and bring us together. I am willing to participate in the months where I am available and I will give my time for you guys. The people who read these posts, thank you very much for taking the time to read them and sharing it to others. Together, we can make a difference and form a friendship beyond anyone's imagination. God bless you all.
Allie's Final Project on the OWLS