I want to thank Mel for nominating me for this Lovely Blog Award! I am sorry for the delay and I didn't forget this award. Here is the rules for this award:
Share the link of the blogger who has shown love to you by nominating you.
Answer the 11 questions they ask.
Nominate 11 bloggers for the same award in the spirit of sharing love and solidarity with our blogging family.
Ask them 11 questions that you are dying for the answer to!
Questions!
If you could learn any language (real or fictional) which one would you like to learn?
I would like to learn some Asian language like Japanese. It would be cool to watch Subbed anime and understand the context. It will also answer my family's question whenever we see an Asian speak their native language. To tease me, my family assumes I know Chinese or Japanese.
With which ani-blogger would you like to do a collaboration with and what would be the theme?
I always thought about doing a collab I don't know who would be my number one. It would be cool to have a collab and talk about anime and video games with Kauses from Otaku Gamer Zone. I would also like to talk and discuss anime topics with Shay Taree from Anime Reviewer Girl. If I wanted to talk about Final Fantasy XV, I would like to talk with Hazelyn from Archi-Anime. Overall, I think I would love to personally communicate with the OWLS and just talk about anime or other mediums.
Which is your favorite post you wrote so far?
There are some posts I written that I really like, but for now, one of my favorite posts is about my experience with watching the Yu-Gi-Oh!: The Movie on theaters with my family and my friend Allie. It was fun time and it was awesome to be in a room with Yu-Gi-Oh! fans and laughing at the cheesy dialogue and hearing our favorite English Actors.
https://matthew903.wordpress.com/2018/03/11/yu-gi-oh-the-movie-review-part-1-2-the-2nd-experience-of-watching-anime-on-the-big-screen/
https://matthew903.wordpress.com/2018/03/13/yu-gi-oh-the-movie-review-part-2-2-spoiler-free-review/
If you could pass one day in the life of someone else? who would it be?
If I am reading this correctly, this question is asking who would I be if I was in someone else's shoes. I would like to see the life of one of my in real life friends named Ezra. I would like to see a day of what my brother in Christ does in his routine.
I can't recall having a bad dream. Most of my dreams are just plain weird.
Do you own any pet? if yes which one? if no would you want to ?
Yes I do. I have a pet tortoise and I also recently have a small dog. It's a Maltese dog.
Your favorite day of the week?
Mondays! This is the day where I get to read new magazine from Weekly Shonen Jump.
Avengers: Infinity War.
A series you would like to see finish or have a second season?
I actually have two series I would like to see finish. I want to see another season of Brotherhood: Final Fantasy XV. Even though this anime was meant to be a tie-in to the game and give us the backstory of the main cast, I still want to see more interactions of young Noctis and his friends. For example, I want to learn the friendship with Noctis and Prompto in high school and how did Gladio's sister develop a crush on Noctis.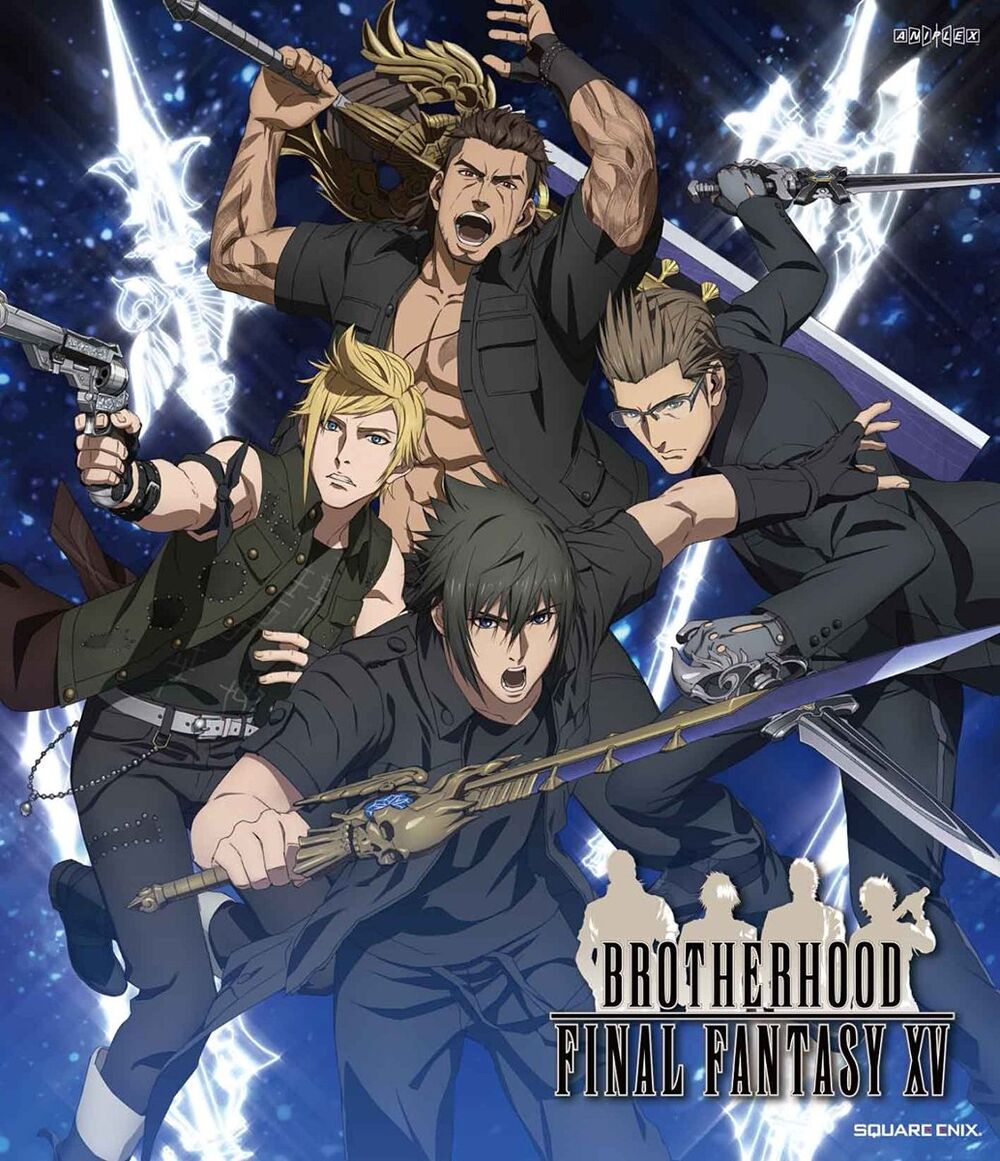 Another anime that desperately needs to come back to finish is Bleach and its final arc, The Thousand Year Blood War. The anime ended in the Lost Agent Arc (A.K.A. Fullbringer Arc) and left us with a cliffhanger hinting us for more adventures. However, that didn't happen and we had to resort to the manga. The manga is over and the app game Brave Souls gave us characters in appearances and powers. We are in 2018 and we have yet to see it return.
A series you regret reading/watching
Whenever I watch an anime, I don't usually have regrets. However, if I do see an anime I have little interest, "I ask myself, why am I watching this". There is an anime called We Without Wings and it didn't appeal to me much. It was as if you combine the anime Durarara and borderline ecchi/harem. What got me irritated is the way the anime told the story. If I go back to this anime, I will do a spoiler review. This anime focuses on three random male characters and then later a fourth for a brief moment and they did with life and the girls they care about.
What or who you are the most thankful to ?
I am thankful for my family for encouraging me to write and help me continue on my passion. I also want to thank my friends who also tells me to not give up when life gets hard. My friends online also helped me continue on blogging. I thank God for giving me this gift of writing.
11 Blogger Nominees
11 Questions
What is your favorite post on your blog?
Do you have a song that defines yourself?
What anime characters represents you?
If you played video games, which game do you play the most?
What is anime what you think people don't like, but you do?
What is the recent movie you seen you regret watching?
Which comic universe do you prefer, Marvel or DC comics?
What is your hobbies besides blogging?
Are you a morning person or night owl?
Do you have a favorite cartoon you like to watch?
What is your favorite thing to watch on YouTube?