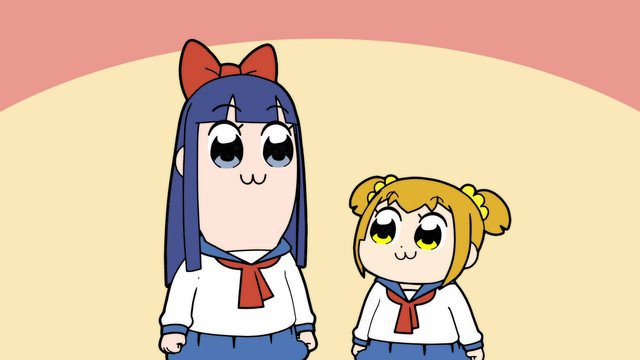 With Dragon Ball Z Kai: The Final Chapter in it's last episode, Toonami revealed some exciting anime news on FaceBook. The comedic anime Pop Team Epic will be joining Toonami on June 30th at 12 AM (depending on timezone you watch it or based on the East or West coast). Here is the following line up for June 30th.
10:30 p.m. – Dragon Ball Super
11:00 p.m. – My Hero Academia
11:30 p.m. – FLCL: Progressive
12:00 a.m. – Pop Team Epic
12:30 a.m. – JoJo's Bizarre Adventure: Stardust Crusaders
1:00 a.m. – Hunter x Hunter
1:30 a.m. – Black Clover
2:00 a.m. – Naruto Shippūden
2:30 a.m. – Space Dandy
3:00 a.m. – Cowboy Bebop
3:30 a.m. – Lupin III: Part IV
The anime is based on a surreal four-panel manga that centers around two 14-year-old girls, the short Popuko and the tall Pipimi.