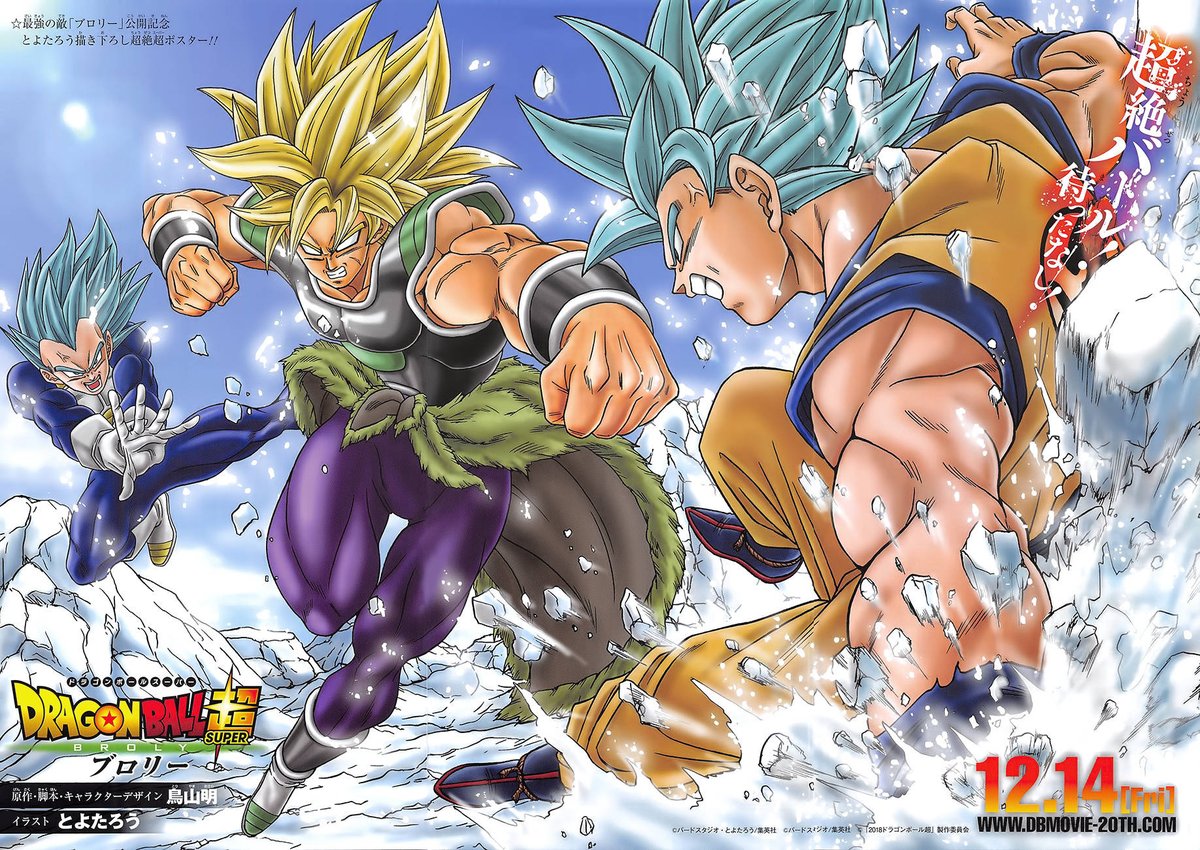 Hello everyone, I hope everyone is having a fun Thursday today. I got some exciting news to share with you in the world of anime. Thanks to my Twitter friend @wicked_ninja123 and to my awesome blogger friend Barbara, who is also the writer in her blog bookishnerdygirl, I saw some awesome news. Thank you guys! Revealed at San Diego Comic Con, FUNimation revealed the English Dub to the upcoming movie Dragon Ball Super: Broly. In this video, we see returning characters like Goku, Vegeta, and Frieza and we also see Akira Toriyama's version of Broly and his father Paragus.
In this version, Broly dons a Sayian armor and Paragus appears old.
How hype are you? This movie comes out in America in January 2019.