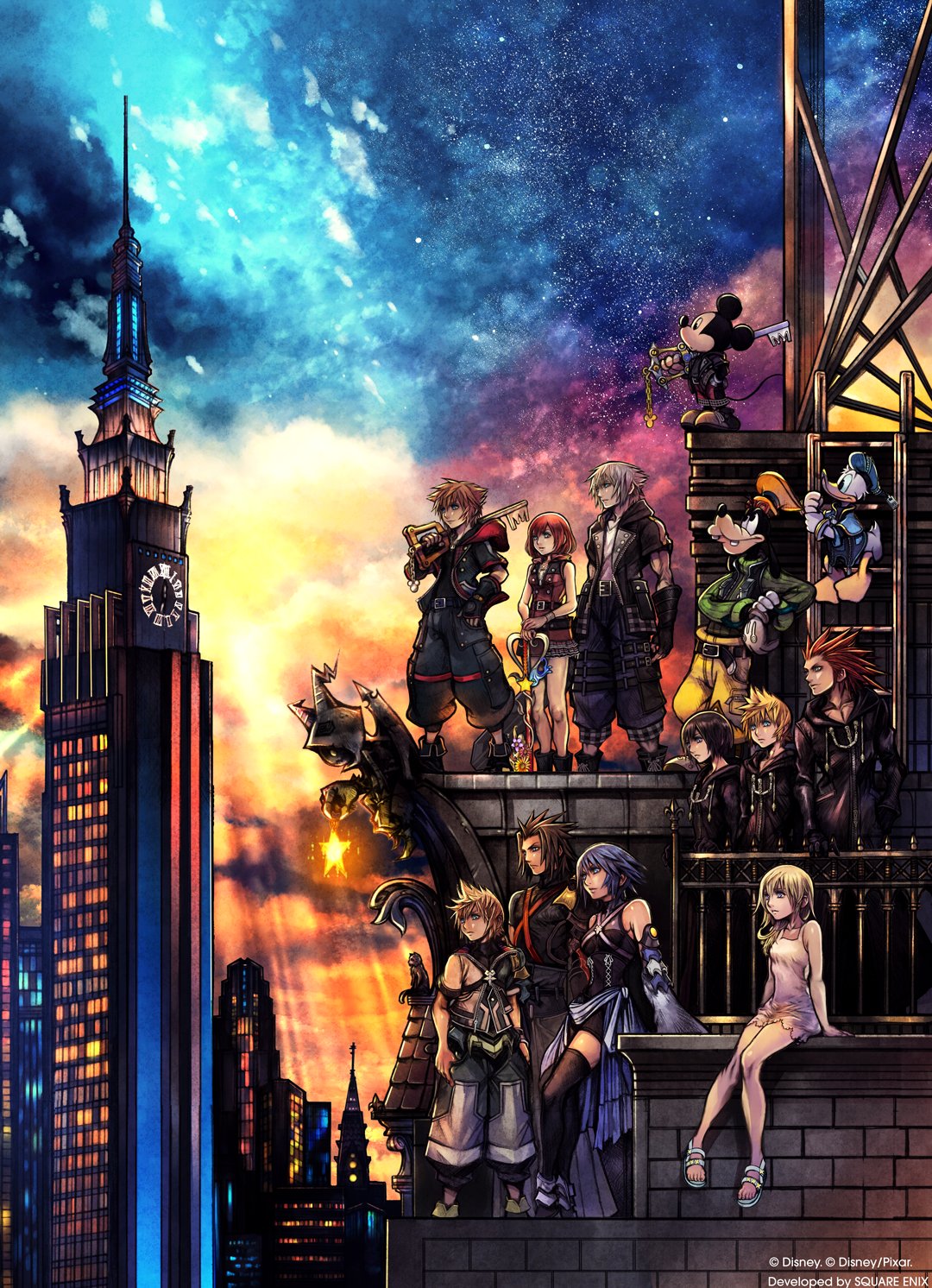 Good morning fans! I hope you got your coffee and breakfast because today I bring you good news from Kingdom Hearts III. Square Enix revealed last night/early morning an extended trailer of the once released Big Hero 6 trailer. The new trailer reveals more combat in the Big Hero 6 world and we do get to see more of the story of Kingdom Hearts III such as Organization XIII, Sora and his friends and Roxas.
We also finally get reveal on the official box art for Kingdom Hearts III. The art was done by the famous artist Tetsuya Nomura and the cover has all the main heroes from the past games.
The game is available for pre-order for PS4 and X1. The game is set to be released in January 29th. Hikaru Utada is coming back as well with a new song called Don't Think Twice.