Thankful
Here at OWLS, we are pretty thankful that we are able to come together as a community and share a love and appreciation for anime and manga. This month we will be showcasing our appreciation by giving a shout out post to our favorite manga artists, creators, production companies, and writers who produced some of our favorite works. We will be discussing our favorite works by these creators and our reasons as to why we appreciate them.
A long series is a life long experience
When you think of One Piece? What's the first thing that pops into your head? Some say it's one of the big three series in Shonen Jump like Bleach and Naruto. You can say it's the only anime that talks about pirates. Others could argue that it's one of the longest running series in anime and manga. To me, One Piece is more than just an anime or manga; One Piece is a journey I take in the otaku life.  One Piece is a unique anime that is different than most anime that have limited episode lengths, but it's no different than anime that goes beyond hundred episodes. For example, anime like Cowboy Bebop and Violet Evergarden are anime that can either long or short, but it's easy to get into. Whether it's thirteen or even twenty-four episodes, you can still follow the story and get to know the primary characters and make room to understand secondaries. Anime that doesn't follow that system and has been running for years like Naruto, Dragon Ball and even Bleach can sometimes be tricky to get into. These anime are well known for the years of fan service like having a memorable story, likable characters and the world's own rules and themes. Even though these anime are quite popular, recommending these anime is a 50/50 chance. Reason being is most likely because how long these anime can get over the years and not to mention, some of these even expanded on new continuation or spinoffs. For example, Dragon Ball is a popular series that is highly known for being really long and inspiring other Shonen anime. As Dragon Ball got popular, the story changed and we later got Z, Super and the noncanon series GT. Naruto is in the same way where it started off as Naruto, then Naruto: Shippuden and finally Boruto.
Eiichiro Oda – The Matt Groening of manga
Anime like One Piece and Bleach stick with their original titles and they don't alter anything. This is why you don't see One Piece II or Bleach:re. However, it still scares fans away because how long the series is. Excluding the length in episodes or chapters, I would still recommend fans to try One Piece. One Piece in my opinion is like "The Simpsons" or "Futurama" of anime. Both series have a sense of humor in which people can sit down and have a good laugh. They both have been airing on TV for a long time and many fans still follow them. The characters are hilarious and fans grow attach to characters. Just because it is a funny series, there times where One Piece and The Simpsons can really pull your heartstrings. If Eiichiro Oda can make you cry for a dying ship, he can make you feel. For Matt Groening, with the right characters and story, he can make you cry for Homer when he says goodbye to his long lost mother or Fry's dog who waited for him to come home from delivering pizza at New Years.
For this post, I am going to be brief about who is Eiichiro Oda, what is the series One Piece and why am I still a fan even today.
Eiichiro Oda – Creator of the Pirate Series
Who created One Piece? One Piece was created by a man named Eiichiro Oda who wrote the story and did the art. One Piece first started in 1997 and the series is still going on even today. Before One Piece, Eiichiro Oda  submitted a collection of one shot short stories manga and one of them was a one shot of One Piece called Romance Dawn. He created all this in the age of 17. In age 19, he was an assistant to a well-known mangaka named Nobuhiro Watsuki who created the iconic Shonen Jump series Rurouni Kenshin. In 1997, he submitted his manga One Piece and after getting popular in Japan, the series later expanded and even went out globally to the west. It is noted that Eiichiro Oda's inspirtion to One Piece and creating the character Monkey D. Luffy was because of Dragon Ball creator Eiichiro Oda and from a TV animation he grew up called Vicky the Viking. Thanks to the popularity, One Piece has been well known in Shonen Jump magazine all over the world and it is even considered "The Big Three" when it is paired with Bleach and Naruto. Eiichiro Oda not only works in the manga, but he has also been known to do crossover manga one shots with other mangaka. He's been with Akira Toriyama and made a One Piece and Dragon Ball crossover called Cross Epoch. He also done a crossover with Toriko creator Mitsutoshi Shimabukuro in the manga and anime.
He also saves time and participates in movie projects such as One Piece Film: Strong World, Z and Gold.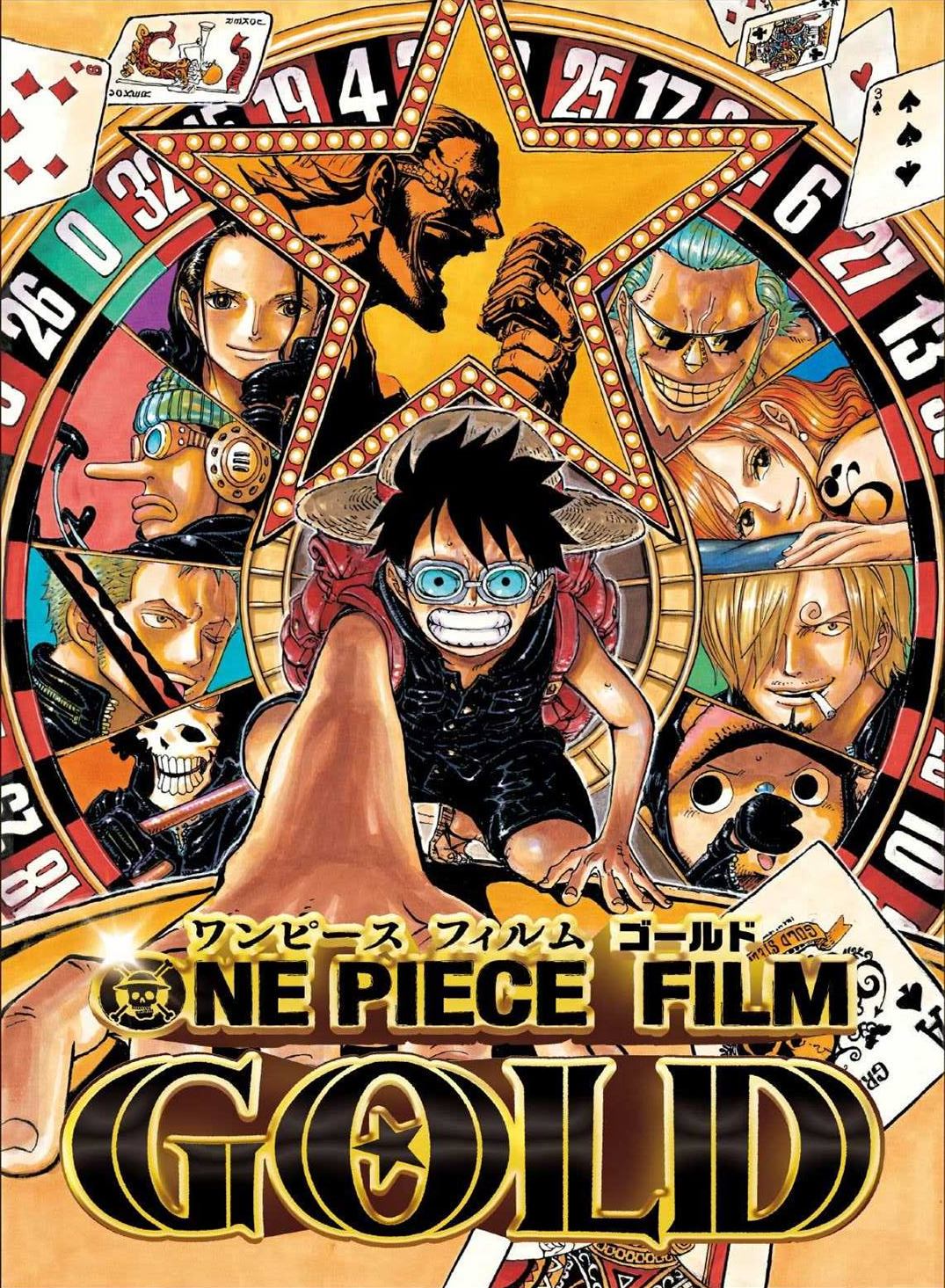 Source: https://en.wikipedia.org/wiki/Eiichiro_Oda
One Piece – A Pirate Shonen series
What is One Piece about and why is it popular? One Piece is a Shonen Jump title series which tells a story with the themes about pirates, sailors and the yearning of adventures and following dreams. The story is about a young man named Monkey D. Luffy who wants to become King of the Pirates. The previous King of the Pirates was named Gold Roger and he was a powerful Pirate King who ruled the seas with a powerful crew and obtained every treasure in the world. However, his life came to a close when he got arrested by the marine and was sentenced for execution. Before his last breath, Roger spoke to the crowds that sparked a generation of new pirates: he hid his treasure called the One Piece in a secret place. Whoever finds the One Piece will be crowned King of the Pirates. Because of this, as times Luffy became eager to be a pirate ever since he was a kid. His life turns upside down when he accidentally eats a Devil Fruit called the Gum Gum Fruit which turns his body into rubber. According to stories, there are many Devil Fruits that can give people unusual powers, but with the cost of sinking to the ocean when being underwater. As the story progresses, Luffy meets new friends and some becomes his crew. He encounters enemies that block his path and whoever gets in his way of his dream or hurt his friends, he will not hesitate to kick butt.
As we get to this section of this post, here is the "meat" of the main reason of writing for this blog tour. For this blog tour, I am going to be sharing my reasons on why am I still a One Piece fan and how do I say thank you to the series and creator.
Thank You Eiichiro Oda for…
The Story
Thank you for creating an epic tale. As someone who loves adventure stories like Dragon Ball, Naruto and Bleach, I really love the story of One Piece. Even if the story is long and reaching the end of the story can be a test of patience, I don't mind the pacing. It kind of goes by the saying, life is about the journey, not the destination. Eiichiro Oda already knows how the story is going to end, but he wants to make sure there is no loose ends at the end. According to the news, there was a dying child who wanted to know the ending and Eiichiro Oda happily told him. The only response we hear about is that the ending was "beautiful". If the ending is beautiful, I want to take my time and enjoy the story and be surprised.
The characters
Thank you for creating colorful characters. There is so much characters in this series, but the characters I spent time are the protagonists of the Straw Hat Crew. The Straw Hats are a special kind of people who comes together for one goal in the story: to follow their dreams. Besides Luffy, each of the crew members are fighting to achieve their goals and are willing to work together to see it come to life. Whether it is to be the strongest swordsman, cook, navigator, warrior, doctor, archaeologist, shipwright, musician or pirate king, they all want to reach for the dream and prove everyone that it is possible to follow your dreams.
The dreams
Thank you for inspiring us to follow our dreams. Just like Naruto, One Piece focuses on the idea to follow your dreams and never let anyone talk you down. Some people will criticize other's dreams because they think it is impossible, but if someone makes the dream to reality, the critics will be the one who will be criticized. Having a dream is more than a life goal, but it is also helps changes a person's life. The only way to advance to your goals is to step out of your comfort zone and explore uncharted areas. Have a plan and go forth. You might face an obstacle, but if you can conquer one road block, you can tackle other bumps of the road.
The laughs
Thank you for making me laugh. Similar to Dragon Ball, One Piece is more than just an action packed story, it also has humor. Luffy is a goofball captain who thinks with his stomach and has room room for desserts for fighting stronger enemies. If you think Goku is insane for fighting against enemies, Luffy is eager to find danger in the seas. His actions causes the crew members to react in silly manner and it's something we can relate to if we have that one friend who loves to make risks. Besides Luffy, we have other characters who tend to give us the giggles and tries to be serious. The character Captain Buggy may try to be like Batman's Joker, but he's loud mouth goofy captain who pretends to be a powerful pirate who doesn't have the power to prove it. He's essentially Hercule/Mr. Satan of One Piece.
The tears
It may sound silly, but thank you for making me cry. Like mentioned earlier at this post, One Piece doesn't hold back on making you cry. Sure, we have moments where we get caught up on the action or even laughing our guts out to something silly, but One Piece teaches us the hardships in life. One Piece shows us the pain of losing someone close and gives us a reason to not stop, but gives a reason to get stronger. I won't go into details on what is lost in One Piece, but it's important to not let tragedy stop you from progressing in life.
Conclusion
Last but not least… thank you for the friends and fans! One Piece has taught me and other fans that the beauty of going through is to find friends that will stand by you. True friendship is life's greatest treasure. When you find someone who cares about you and won't leave you alone when you are feeling trouble, you found someone who wants to be part of your life. A friend could be anyone. A friend could be someone's married couple, boyfriend, girlfriend, sibling or friend in general. In One Piece, Luffy has friends that will go through the dangerous seas in order to follow their dreams. Luffy treasures his friends so much that he will push himself further and gain immense power to protect them. Doesn't matter where you come from or what is the situation, if you have a friend like Luffy who is not scared to face life's problems, you got to keep that friend. Luffy started a war once and he did it for one friend. As a fan of One Piece, I grew attached to Luffy and his friends and seeing his friends work together makes me happy and hopeful. I may not be like Luffy and take risks, but I want to be a friend who cares for others and I want to be able to make people smile. Eiichiro Oda inspires me to smile more when life gets me down and encourages to enjoy life's journey. If I am going take slow pace in life, I better learn something new and make me a better me.
I hope you enjoyed this post. The next person to do this topic is Megan Peoples from Nerd Rambles. Her post will be tomorrow.