If you guys thought that Asta joining Jump Force was cool, get ready for some more exciting news!
Announced by Bandai Namco, we are going to get three different characters from the series One Piece, Dragon Ball and Bleach. From One Piece, we have the Empress and one of the Seven Warlords of the Sea Boa Hancock. With the power of the Love-Love Fruit, Hancock can use her lovely charms and attacks to turn her enemies into stone. She is the coldest pirate in the seas, but her weakness is the rubber pirate Monkey D. Luffy and she is in love with him and she can't help but not say no to him. Joining her is the son of the Saiyan Prince Vegeta named Trunks Briefs. Sent from a dark future, Trunks is sent to the past to help Goku and his friends from Earth's destruction from the hands of the Androids and save their future. In Bleach, make way for Renji Abari. Renji is Rukia's childhood friend while becoming Soul Reapers at the academy. Renji later became a vice captain to Rukia's brother Byakuya. Renji was also Ichigo's rival when they first met, but after their fight, these two became great friends and allies against evil threats. In this version, players will be able to play as Renji during the Thousand-Year Blood War (final arc in the manga).
Jump Force is set to be released on February 15, 2019 for PS4, X1 and PC.
Renji (Bleach)
Trunks (Dragon Ball)
Boa Hancock (One Piece)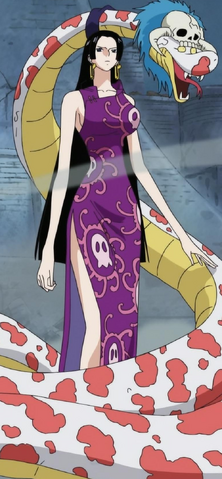 Currently, here is the roster with the updated playable characters (Light Yagami and Ryuk from Death Note are in this game but non-playable):
One Piece
Luffy
Zoro
Sanji
Sabo
Blackbeard
Hancock
Naruto
Bleach
Dragon Ball
Goku
Vegeta
Frieza
Piccolo
Cell
Trunks
Yu-Gi-Oh!
YuYu Hakusho
Hunter x Hunter
Gon
Killua
Kurapika
Hisoka
Rurouni Kenshin
Kenshin Himura
Makoto Shishio
City Hunter
Fist of the North Star
Saint Seiya
Pegasus Seiya
Dragon Shiryu
Black Clover