Somebody call the fashion police because One Piece is bring in some killer fashion! I found a recent update to the upcoming One Piece film ONE PIECE STAMPEDE in Crunchyroll news. The official One Piece anime site has posted up the "summer vacation" clothes for the 9 Straw Hat Members. It's pretty common for the Straw Hat crew to get new clothes which is evident in the past films such as Strong World, Z, and Gold. We don't have any battle outfits yet to see, only the vacation ones. According to the site, the clothes was both designed by the anime staff and Japanese clothes company UT which is sold by Uniqlo.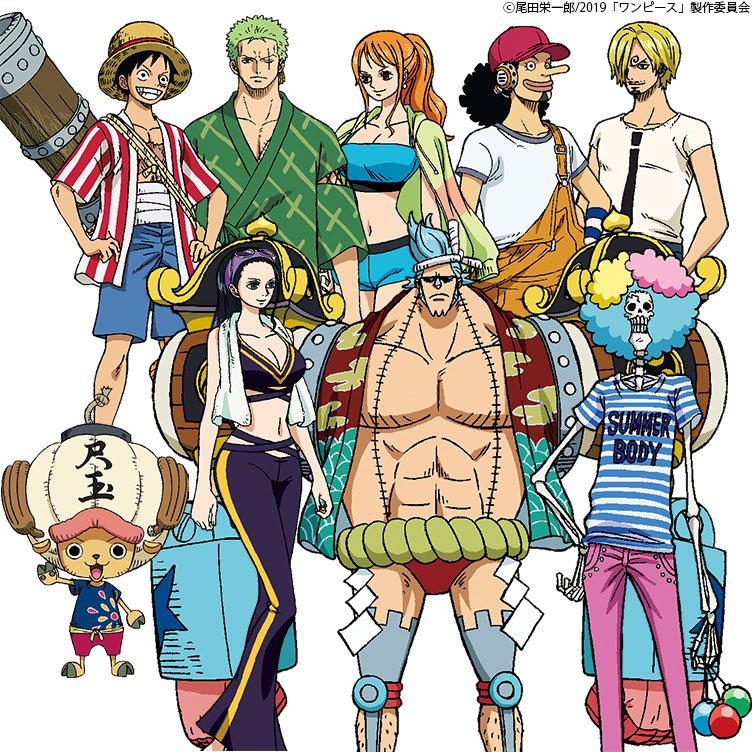 Last but not least, we also got a teaser trailer for the movie which shows returning characters like Law, Smoker and Buggy along with new characters named Bullet and Festa. It's unknown what's the plot but it has something to do with a festival and Gol D. Roger's, The Pirate King, treasure.
Are you guys excited for the movie? ONE PIECE STAMPEDE is the 14th movie and it will celebrate the 20th anniversary of the anime series. The movie is expected to be released in Japanese theaters on August 19th, 2019.