Welcome collector's! Once again I want to share with you my Pop Funko collection. As  a collector fanatic, I can't resist on getting exclusive figures and Pop's based on my favorite series and genre.
26. Eto (Tokyo Ghoul) from Fall Convention Exclusive 2018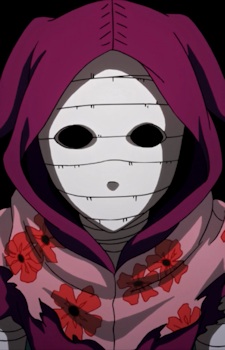 I don't usually say no exclusive figures and it's good thing Hot Topic gave shoppers a discount coupon. This was something I been meaning to get since it was exclusive and I did like watching Tokyo Ghoul. I plan to read more of the manga and then watch the anime up to Tokyo Ghoul:re. I don't know much about this character except that I seen her in Tokyo Ghoul Square Root A (Tokyo Ghoul √2 or season 2). She is a mysterious character who is part of a organization called Aogiri Tree where Kaneki joins them after getting kidnapped by Jason. I do like her design and have her identity concealed.
27. Riku (Kingdom Hearts III)
We waited this long for Kingdom Hearts III. We had spinoffs and Remix collections for the past years and now with KH3 here, fans were eager to get this game. In this new game, the characters have changed and got not only powers but also new fashion and keyblades. Riku's appearance has been updated since Kingdom Hearts II and he wears clothing strikingly resembling Noctis from Final Fantasy XV. He also has a new keyblade that looks like a car key.  guess the next game will have Riku driving a car as a promotion to becoming a keyblade master.
28. (28a, 28b, 28c). Batman Pocket Pops set
Three is better than one. Unlike the previous figures I collected, these three figures are really small. I got this set from Amazon and with some credit I used, I only spent about $5. I will be honest, I got this because I heard you can also get these figures in the deluxe Blu-Ray edition of the Batman: Animated Series collection. The deluxe edition comes with all the episodes in Blu-Ray DVD including the two movies The Mask of Phantasm and SubZero and it has three small Pocket Pops of Batman, Joker and Harley Quinn. To avoid spending a fortune, I decided to buy the figures separately and I will settle with getting the collection in standard format.
29. Pikachu (Pokemon) Target exclusive
I don't usually shop at Target because I have problems with their online shopping. Alternatively, I used eBay instead. I like Pikachu as a kid and I still do. A Pop version of Pikachu looks really cute. I am hoping to get the Bulbasaur figure next.
What do you guys think of these figures?