It's been a while since we heard anything Evangelion related except for the news that Netflix will have all the classic episodes and the movies. It's been announced that the production of the last Evangelion movie has begun and will be doing the audio recording for dialogue. Posted online, anime director Hideaki Anno posted the script for  Evangelion Shin Gekijōban :|| also known as Evangelion 3.0 + 1.0.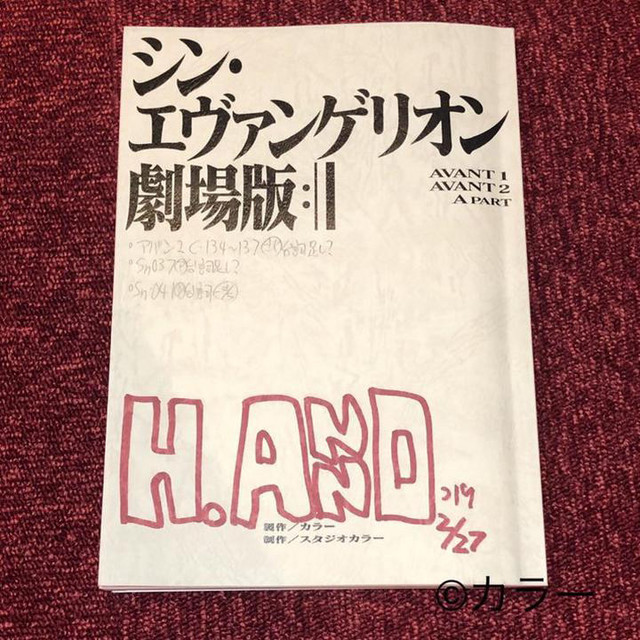 Film Staff:
CGI Animation Director: Yusuke Matsui
CGI Technical Director: Takashi Suzuki
CGI Modeling Director: Manabu Kobayashi
CGI Animation: Masanori Iwasato, Ryōichi Nakama
Rigging: Tsubasa Takabe
Photography: Nanae Hirabayashi, Hiroaki Yabe, Toyonori Yamada
Monitor Graphics: Hiroyasu Kobayashi
Key Animation: Syūichi Iseki
In-between Animation: Studio Khara
Color Setting: Kazuko Kikuchi (Wish)
Background Art: Tatsuya Kushida (Deho Gallery)
The final Evangelion movie is expected to be released in 2020, the same time where Japan where be hosting the Olympus.
Source: