As you may have noticed, Square Enix just announced that they released the last DLC for the game Final Fantasy XV. The last DLC is called Episode Ardyn and it allows players to play as the game's antagonist Ardyn Izunia and get revenge on the people that turned against him years ago. Originally, Episode Ardyn was going to be part of a DLC pack called Dawn of the Future where players will be able to download and play this episode and other Episodes called Episode Lunafreya, Aranea and Noctis. Unfortunately, the plans were cancelled, but the episodes will still come back as a novel. As of now, excluding Comrades, we have Episodes Gladiolus, Prompto, Ignis and Ardyn. In this post I made, I want to share some interesting ideas what-if the plans for DLC was not cancelled and we got to see more stories on other characters. I compiled a top 5 list for characters to have their share of the story.
What-if we had:
5. Episode Cindy
What if we could play the car mechanic Cindy? It may sound weird because Cindy never fights in the game, and according to fans, she's the fanservice of the game. She's well known for taking care of Noctis' car, the Regalia. She did have a big role in the Assassin's Creed Festival event where she wanted to help Noctis save her friend Holly from Loqi. She also was part of missions in Comrades. What if Square took the time to show more development for her and made her a strong woman type character. She could be helping the remaining glaives during the ten year darkness and this could be an opportunity to explore her past. It was revealed by Cid that CIndy lost her parents from the daemons and she was raised by him. It would be interesting to see how far will Cindy go to go against the Empire and Daemons. We might get information Cid as well.
4. Episode Iris
What if Iris got attention? Iris is the little sister of Gladiolus and she is also a childhood friend of Noctis. She has a crush on him as well. She teams up with you for a bit as you try to escort her away from the Empire. She knows how to fight hand to hand combat and she has her cute Moogle doll to fight with. She's also a great healer. It would be an interesting story to see her perspective in the story and learn about her relationship with Noctis. Her adventure could take place during the ten years of darkness or during the story where she is helping people escape from Old Lestallum.
3. Episode Nyx Ulric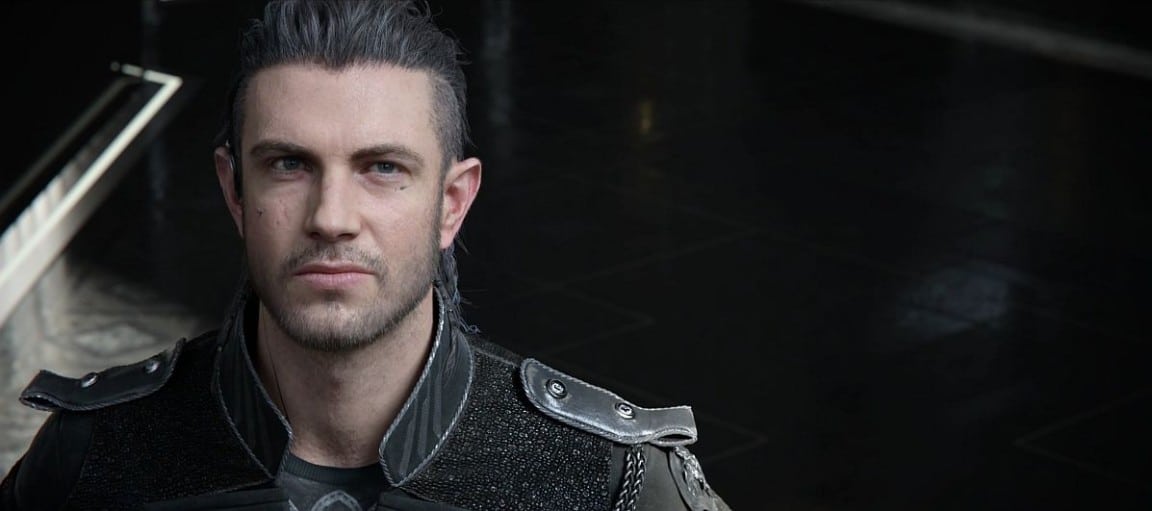 What if you were a glaive like Nyx? Nyx first appeared in the CGI movie Kingsglaive: Final Fantasy XV. He is a character who helps Lunafreya escape from Crown City when the Empire took over and destroyed the kingdom. What if you could play as this guy in his youth years or still in training as a glaive? His gameplay would probably feel like a mix between Noctis because he is the given the ability to warp and and he would like Ignis because he is an expert with his daggers. It would be cool to play in his eyes and explore Crown City and interact characters from the movie like Crowe and Libertus.
2. Episode Cor
What if Cor had more action time? Cor made his appearance early on the game and he helped Noctis fight against the Niflheim enemy Loqi. It only took some downloads for him to get some attention again. In Episode Gladiolus, he helped Gladio to take the trials to fight against Gilgamesh. In the Royal Edition update, he shows up 10 years later and helps Noctis take back Crown City. I would love to play as Cor and see what has been doing while Noctis and his friends were on a road trip. It was mentioned in the game, he was helping hunters. Cor is a tough man and when  fought him in Episode Gladiolus, this guy brought me down in a flash. Cor would be a fun character to use in combat.
1. Episode Regis (young version)
What if Square gave us a story based on Noctis father King Regis? Regis is an interesting man who has the same powers of Noctis and he even knows of the tragic fate for his son. It would be interesting to see what would be like if we could play as a young version of Regis in his early years of being king. We did kind of had the chance to play as Regis in his youth in his free game A King's Tale where Regis told young Noctis a story about himself saving the Crystal. It would be awesome to play as Regis and have his friends work together to face against monsters and the Empire. It would be a bonus to see young characters like Cid, Clarus, Weskham and probably Cor.
These are my top five characters I would love to see happen. Do you have any ideas for yourself? Comment down below!