Here is another Dragon Ball Z post I wanted to write about in honor of the 30th anniversary of Dragon Ball Z. Ever watched an anime and whenever a character does something stupid, you can't help but do a facepalm and ask yourself "why did you do this?" If you thought Goku was dumb for endangering his universe in order to fight warriors in Dragon Ball Super, you might have forgotten that this is not the first time. When thinking about Dragon Ball Z, whenever I think of dumb moments, I think of the the Android/Cell Saga. Reason being is because a while back watching the abridged series of DBZ and I watched Dragon Ball Z Kai, I noticed as well as from the fans that some of heroes made a lot of dumb mistakes. There four characters I can think of that did the dumbest acts in this saga. In a way it worked out well, but you can't help but get frustrated. By the time you finish reading this article, comment down below on who deserves the biggest L out of the four.
1. Krillin – Failing to destroy Android 18 and allowing her to get absorbed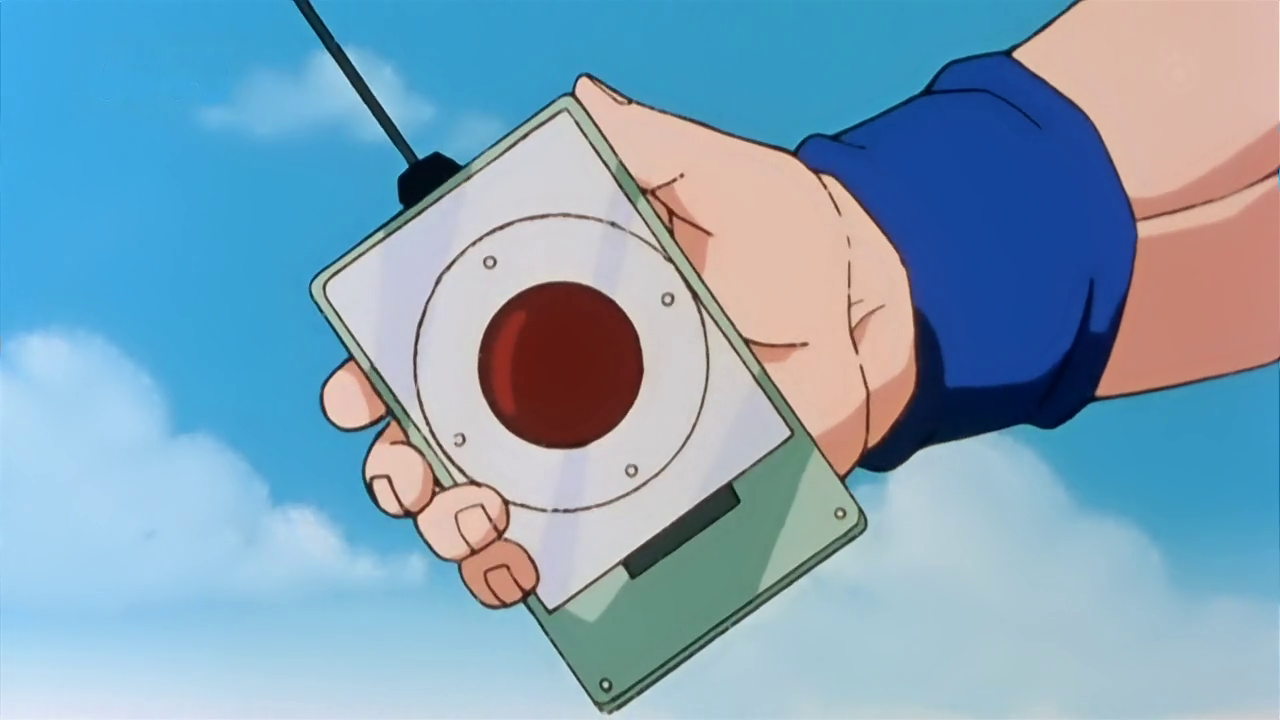 Remember the kiss 18 gave to Krillin after she and 17 woke up and beat up Vegeta? Well, what happens when you got a hold of a incredibly small and dangerous button and pressing it means not only you save the world from an absorbing android, but then you say goodbye to the one that gave you a kiss? In this scenario, Cell has absorbed Android 17 and he became Semi-Perfect Cell. He's not perfect, but he is powerful. In hopes of stopping Cell from becoming perfect, Bulma creates a device that will instantly kill 18 and foiling Cell's quest on being perfect. Krillin was willing to press the button but he couldn't do it on the last minute because he had feelings for 18. In result of this, Cell was able to absorb her and become Perfect Cell.
On the plus side of this, thanks to Krillin's actions, he and 18 ended up getting married and bearing a child. It's not a total loss.
2. Vegeta – Vegeta allows Cell to be perfect and gets himself almost killed
What hurts more? Losing to someone or losing to someone and having your pride and ego crushed? Vegeta learned (hopefully) that you should not let your pride be the priority in regards to saving the world. After losing to Android 18, Vegeta gets mad that not even his Super Saiyan form was enough to make him strong. Thanks to Goku, he trains with Trunks in the Hypobolic Time Chamber to increase his Super Saiyan powers. Vegeta comes out powerful than before and decides to test his strength against the cocky Semi-Perfect Cell. After realizing Cell is weak, Vegeta can't help but feel embarrassed. However, Vegeta gets more than he can chew when he hears that Cell promise him that if he can find Android 18 and absorb her, he will be much stronger than before and give Vegeta a challenge. Vegeta allows him to find her and this causes Trunks to intervene. Trunks tries to tell him that it's a dumb move and this will lead to Earth's demise, but according to Vegeta, a perfect fight is more than saving the world. Cell gets the Perfect Form he wanted and then tortures Vegeta in a brutal beating; not even Vegeta's new move Final Flash was enough to stop him. Vegeta then realizes that all of his efforts in being the strongest Saiyan was pointless.
In the positive note, we get to see Cell in Perfect Form and Cell is a really popular villain the Dragon Ball community.
3 Goku – Giving Cell a Senzu Bean and beating up his son Gohan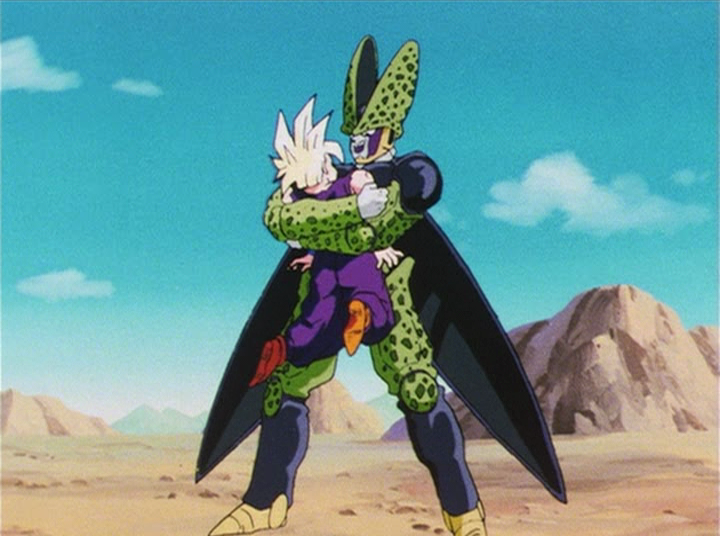 Even when the world is in danger, Goku can see this an exciting opportunity to test his might. Cell created the Cell Games in which in 10 days, fighters from all over the world can compete in order to save the Earth. Goku and his friends trained in these days in hopes of getting stronger. When Goku decides to go first, Goku gives Cell a time of his life and they fight each other. Surprisingly, Goku willingly gives up and lets Cell win. He brings out his son Gohan to take his place and tells Cell that Gohan is actually stronger and will give him a better fight. Unfortunately, Gohan hesitantly agrees to join in the ring, but he refuses to fight back and unleash the untapped potential. Goku puts Gohan in a risk and Piccolo tells Goku that Gohan doesn't love fighting as much as his father. Goku was willing to endanger his son's life and to give Cell a challenge.
4. Gohan – Gohan punishes Cell and doesn't kill him when he has the chance
Just because someone doesn't like fighting, doesn't mean they are weak. Android 16 talks to Gohan and tells him that fighting is not a sin and not everything will get resolve through words. After Cell kills 16, Gohan gets enraged and transform into Super Saiyan 2. Gohan uses new powers to kill all the Cell Jr's. that were hurting his friends and he beats up Cell. Gohan beats him so hard, that Cell vomits out Android 18 and he reverts to his Semi-Perfect form. Goku tells Gohan to finish Cell off and end his life, but Gohan decides to refuse his father's wishes and wants to torture Cell. In desperation, Cell compresses all of his energy and becomes a living bomb. Cell plans to kill himself and the world. Seeing that Gohan should have listened to his dad, he falls to the ground angry. Goku decides to save the Earth by sacrificing his life. He uses Instant Transmission and warps to King Kai's Planet and this causes Cell to explode and kill Goku and King Kai. If Gohan would have listened to Goku, Goku would still be alive.
So what do you guys think? Who deserves to be first place on getting the biggest L?
Please be sure to donate to my Ko-fi: