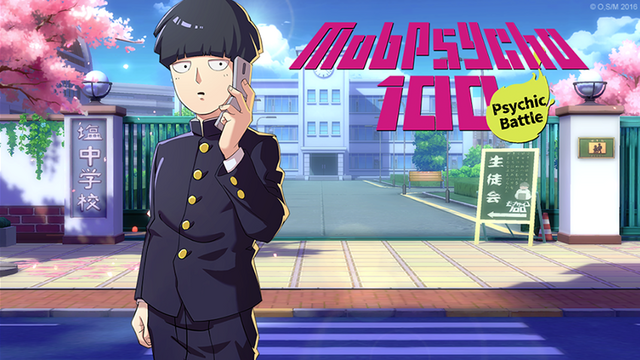 It looks like you're going to have to delete unwanted apps, because you might want to download this game on your device. Crunchyroll announces that they are going to be working on a mobile app game of the anime Mob Psycho 100. The game is called Mob Psycho 100: Psychic Battle. The game will be another addition just like Attack on Titan, DanMachi and the upcoming RWBY Chibi. Here is what Crunchyroll describes this game:
Mob Psycho 100: Psychic Battle is an original, turn-based RPG mobile game, allowing fans to interact with and use powerful psychic moves alongside their favorite characters from the show. The game will feature the original voice actors from Mob Psycho 100 and will also follow select elements from the first season of the show.
The game will feature full 3D graphics, and will allow players to build a team of their favorite five Mob Psycho 100 characters. Each character will have a special move set and a corresponding animated cutscene ahead of their special attack. Players will also have the opportunity to explore and battle in classic locations from the Mob Psycho 100 universe.
People who are going to Anime Expo will be able to play the demo. The game is set to be launched this fall of 2019 in the following regions:
U.S.
Australia
New Zealand
Canada,
Denmark
Finland
France
Germany
Ireland
the Netherlands
Norway
Sweden
United Kingdom
Please help and support my website through my Ko-fi: