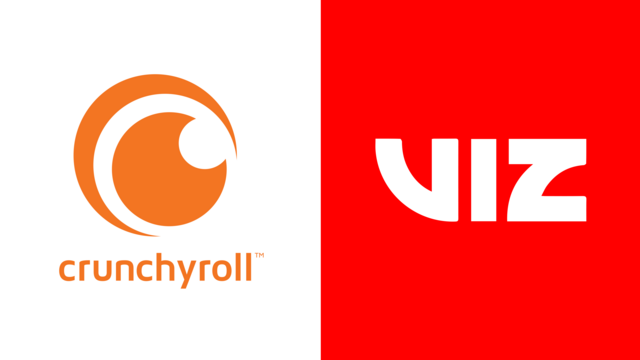 A team-up partnership with Crunchroll? Why does this sound familiar… (Funimation and Crunchyroll in 2016).
It's been announced that the English company Viz Media will be teaming up with English license company Crunchyroll in attempt to distribute more anime through home videos and digital outlets.
Here is what the news said about this partnership
"VIZ Media, in partnership with Warner Home Entertainment, is responsible for distributing some of the biggest titles in anime. This partnership will ensure maximum exposure and monetization for our content partners' IPs and empower us to super-serve anime fans across North America," said Sae Whan Song, head of business development for Crunchyroll. "We're looking forward to working with VIZ Media to broaden our distribution and to offer our fans another way to enjoy their favorite series."

"With Crunchyroll's expansive catalog of anime in every genre and VIZ Media's demonstrated success in sales and distribution, we're excited to join forces to deliver the best titles to viewers any way they want to view it," says Brian Ige, Sr. Vice President, Animation, VIZ Media.
If you remembered the past with Funimation partnering up with Crunchyroll, you would know that this is good news for fans who enjoy watching anime from Funimation and Crunchyroll and this even helped produce some English Dubs. Funimation and Crunchyroll helped produce English Dub anime like Black Clover, ReLIFE and Re:ZERO. The partnership started in 2016, but unfortunately ended in 2018. Viz Media may not be as big as Funimation in regards to anime titles but they do own some great titles like Naruto, Bleach, JoJo's Bizarre Adventures and Death Note. Who knows what will we get from both companies.
Please donate at Ko-fi.