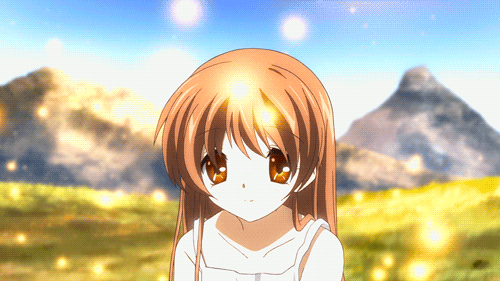 It's been a week since the horrific arson attack at the Kyoto Animation  studios. It's been confirmed that thirty-five lives have been loss because of the fire. I found this news from Crunchyroll on the status report after the attack. According to Crunchyroll, some of the project works survived. It's been reported that projects and, production materials and ongoing works have been safely secured in a digital server and the server was safe in a room with thick concrete walls. So this good news for the company that the past and current works of anime is still safe.
President of Kyoto Animation, Hideaki Hatta gave a statement in both languages in regards to the attack:
An unprecedented atrocity has robbed many of our friends and colleagues of their bright futures and has left many deeply injured.
News from all over the world tells us that amazingly many number of people has sent us their hearts and prayers, which are like candles in the darkness, for those of us trapped in the darkness of deepest grief.
There are many friends and colleagues who are hospitalized and suffering, fighting for their lives.
Please give us some time.
We promise that Kyoto Animation will continue to create animation that help people have dreams, hope and impress them.
Kyoto animation will continue to make its employees and staff lead happy lives, and contribute to society and local community.
I assure you that Kyoto Animation will not give up, we will not go quietly into the night…we will not vanish without a fight!

Please give us time.
-Hatta to the fans all over the world
On July 29th, Chief Cabinet Secretary Yoshihide Suga held a speech conference in regards to the attack and all the donations given to them. There is going to be a bipartisan coalition proposal  in which will help the studios of Kyoto Animation and the victims will be given a tax break. The money received domestically and internationally will be used for the victims and to new animators who wishes to join Kyoto Animation.
This arson attack is a real tradgey that took the lives of innocent people. This company help bring out many lovable anime such as Clannad, Violet Evergarden, Free! and A Silent Voice. With the donations given from all over the world and the works still intact, we can help restore what damaged. We may have lost people, but we should not let their legacy be forgotten. These people created our favorite stories and characters. We need to pray for the familes and friends.
source:
Crunchyroll