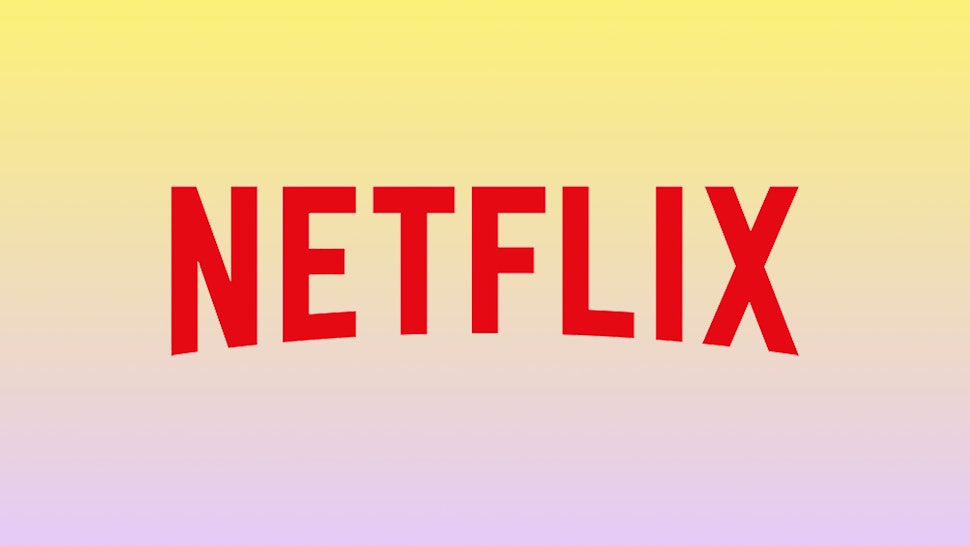 If you remembered my old post about me getting Netflix, it's been about a whole year since I became a subscriber to Netflix. I actually signed up on April 2018, but you get the picture. I wasn't sure if I should do a review on Netflix or a reflection post, so I decided to combine both into one. There won't be spoilers obviously. I will tell you what movies and shows that I enjoyed. I will also talk about the pros and cons of using Netflix.
Netflix: Before the Streaming Era
Before Netflix became on of the popular streaming service, we had Blockbuster. As a kid, I would go to Blockbuster for renting games like Nintendo 64 games. It was a simple time and I used to remember seeing Blockbuster had these special stations for people who took pictures in the game Pokemon Snap; I never did it so I missed out. As time passes, we later got rental services such Gamefly and then old fashion Netflix. Back then, Netflix was a rental service where you ordered the movies, get them by the mail and keep them as long as you want. Fast forward in time, Netflix decides to expand their service where you can pay to rend a movie and watch on your computer. You get the idea. Later on, Netflix would later allow subscribers to watch movies on laptops, smart TVs and mobile devices. Companies like Hulu would later join in the subscription service world. To make sure Netflix has the upper hand, they included exclusive shows and movies such as Marvel Netflix shows like Daredevil and 13 Reasons Why. Everyone has their own opinion about Netflix and I am happy to share my thoughts.
Easy and selective viewing
So what kind of shows did I watch from Netflix? For starters, I did get into some really good anime. Thanks to Netflix, I was able to watch shows like Devilman: Crybaby, Violet Evergarden and Sword Art Online Alternative: Gun Gale Online all in English Dub. Devilman: Crybaby was an anime I thought I would ever enjoy. I was recommended to watch this from someone on Twitter and I was surprised that the anime only had ten episodes. Devilman: Crybaby was one epic ride for ten episodes and it really made me see who was the demon, humans or a devil with a human heart. Devilman: Crybaby in the end made me a crybaby. I also wrote a review on this anime. Violet Evergarden would be the next anime to make me cry. After I heard one of my favorite voice actress was going to be in this anime, I jumped it. Erika Harlacher voices the main character Violet and the anime talks about a young girl raised to fight like a soldier learned how to feel with emotions through writing letters. I wrote both a review and I used this anime as topic for an OWLS post. This anime gave me the ugliest cries and I haven't cried this much since I seen Clannad. It's not an Netflix exclusive, but I wanted to watch it in English Dub. The next anime I got into was Sword Art Online Alternative. SAOA was a spinoff anime that took place within the Sword Art Online main story but focused on a different story and new characters. The story would take place in the online shooting MMO game Gun Gale Online where the cute and tiny player Llenn would compete against gun crazy opponents. This anime was pretty good regardless if it didn't have characters like Kirito and Sinon. This was another anime I wrote a review and used for the OWLS.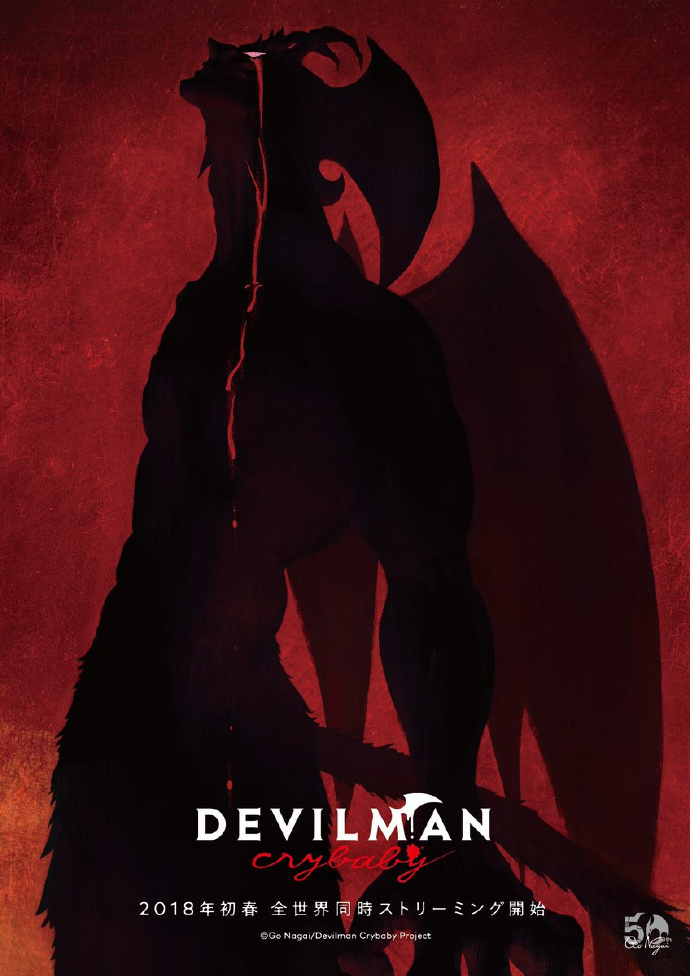 Besides anime, I did get into some live action movies and TV shows. I saw the live action movie of the American Death Note movie. I reviewed this movie and I can say that I like the idea it wanted to do, but I feel like it went one step forward and two steps back. This movie really over did it with the blood and gore fatalities; it felt like I was watching a Final Destination movie.
I also took some time to watch some superhero shows. There is a funny story about this because it's one of the reasons why I wanted to get Netflix. My sister and her husband used Netflix to watch all the episodes of the Flash.. I really like the Flash, so after I got Netflix I ended up watching all the way up to season 1. I then also found another show I got into from the DC universe called The Arrow. The Arrow talk about a rich billionaire named Oliver Queen who uses his skills in survival to rid the corruption of Starling City. This show is what led to other shows to being born like The Flash, Supergirl and Legends of Tomorrow in which this would be called the Arrowverse. Also looking for some vigilante action, I got into watching Daredevil. I remember watching Daredevil the movie years ago with Ben Affleck, but after hearing positive reviews of the TV show, I decided to pay a visit. Daredevil without a doubt, is way better than the 2003 movie. For season 1, this show was dark and violent, but it really shows how Netflix did their best to capture the dark essence of the comics.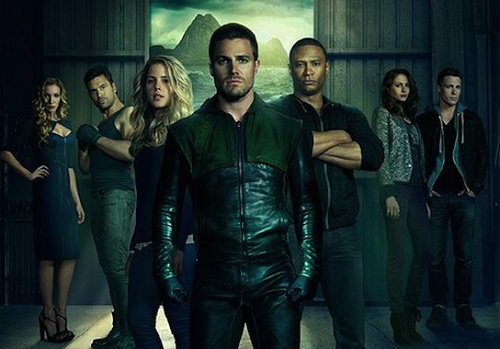 Also, I was able to see movies I thought I would miss out such as the original Terminator!
Netflix Gripes! 
I blame myself for getting high hopes. As someone who first got Netflix, I thought I was given the keys to every show and movies I could possibly imagine like watching all the Marvel movies from Disney and Fox, DC movies like the Christopher Nolan Batman movies or even classic TV shows from Nick, Unfortunately, I was dead wrong. I later found that Netflix doesn't do that and they can only add certain titles to their list. If you wanted to watch TV shows, I would need Hulu. I also learned that Disney was going to be doing their streaming service as well in which they will also stream Disney movies including Star Wars and Marvel movies. This also means that Disney is going to be removing titles from Netflix once the service begins. One thing that really bugged me is that the infamous news that Netflix cancelled the Marvel TV shows like Daredevil and Jessica Jones. I been hearing Daredevil is a successful Marvel TV show and I third season really nailed it. Unfortunately, Netflix had to unplug the show and stop producing the episodes. I don't know how it works with Netflix and the way they handle the shows, but I can't help but get annoyed when they have to either stop a show and discontinue it or they pick a TV show and remove it from their subscription. I heard people got angry when Netflix mentioned they either wanted to get rid of Friends or The Office.
Conclusion
Even though I do appreciate the many variety of shows I am given, I do see the trade off from Netflix. I can enjoy my shows without commercials and pick out which catches my eyes. I really like the feeling watching episodes without getting interrupted and I like trying out new titles with ease. The thing that irks me is that Netflix system when handling shows is pretty complicated. I don't know how they do it, but it just bothers me that they will sometimes cancel a series or they take risks and remove a popular TV show. Either way, I don't really hate Netflix. I like it, but it's something I can live without in the same time. I might stick around so I can watch those Nick movies like Rocko's Modern Life and Invader Zim and hopefully see the Netflix version of Neon Genesis Evangelion. Enjoy streaming!