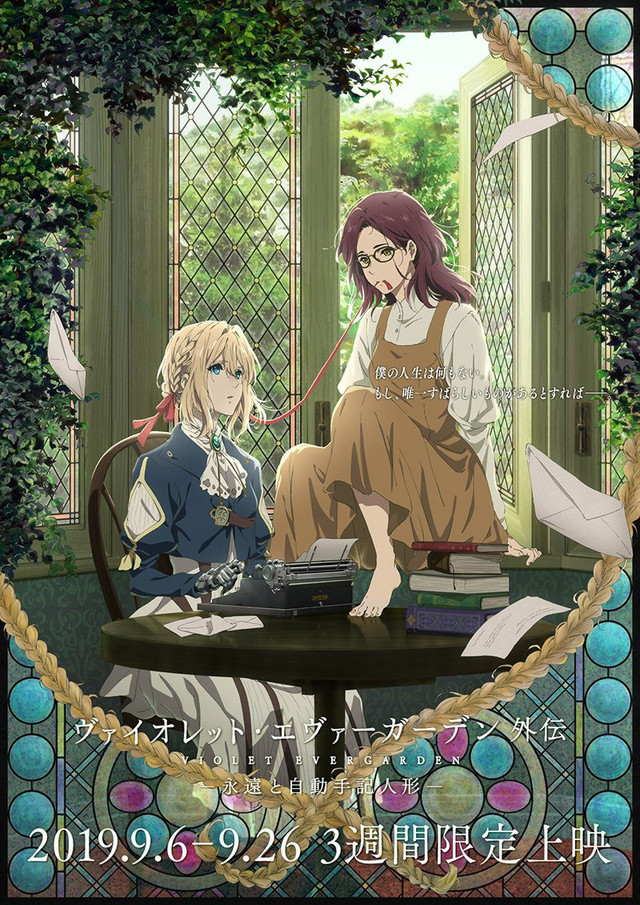 As an add on to my previous Violet Evergarden movie news post, I got an update on the movie! It's been previously announced that there is going to be a side-story movie based on the anime Violet Evergarden. The spinoff movie is titled Violet Evergarden: Spin-Off – Eternity and Auto Memory Doll – and the movie will be in Japanese theaters for three weeks from Sept 6-26th.
Today the movie has an official trailer and thanks to Crunchyroll, we also get to read the story synopsis
Crunchyroll describes it:
The story of Violet Evergarden: Gaiden – Eien to Jidou Shuki Ningyou – follows Isabella York, a young woman who attends an acclaimed but extremely strict academy for young women of high social status at the behest of her father. The school feels like a prison to Isabella, and she despairs for her future, until she meets a new teacher: the auto memory doll, Violet Evergarden.
Ko-Fi: