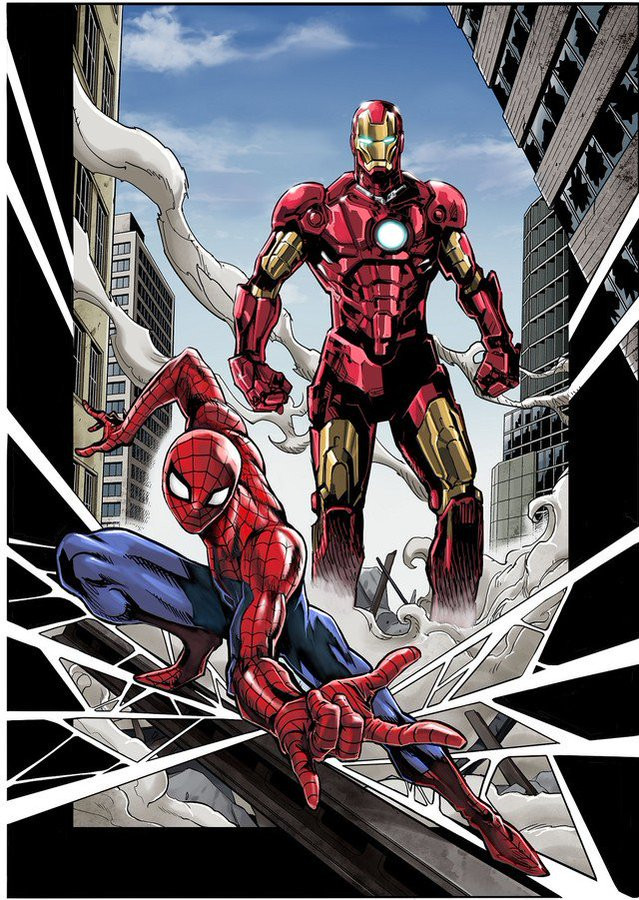 Marvel is not just popular in America, but it's also very popular all over the world. Announced yesterday, Shueisha announced that Japanese fans who has the Shonen Jump + app will be able to read manga shorts of various Marvel characters starting Sept 4th. Here is the schedule for these shorts:
September 4: "SECRET REVERSE" Part 1 (Iron Man, Spider-Man) by Kazuki Takahashi (Yu-Gi-Oh!)
September 14: "Gag Reel" (Avengers) by Hachi Mizuno (Akuten Wars)
October 2: "Interview with Heroes" (Avengers) by Ken Ogino (Lady Justice)
October 16: "Samurai" (Deadpool) by Sanshiro Kasama and Hikaru Uesugi (Tsugihagi Quest)
October 30: "Halloween Avengers" (Avengers) by mato (Darling in the Franxx four-panel comedy spin-off)
November 13: "Antman+" (Antman) by Toyotaka Haneda (Vocchi-men)
November 27: "SECRET REVERSE" Part 2 by Kazuki Takahashi
The first short coming out will be drawn by Yu-Gi-Oh! manga author Kazuki Takahashi and it will feature an adventure with Spider-Man and Iron Man.
Unfortunately, this is going for residents in Japan. There is no confirmation of America getting these Marvel manga shorts.
source: