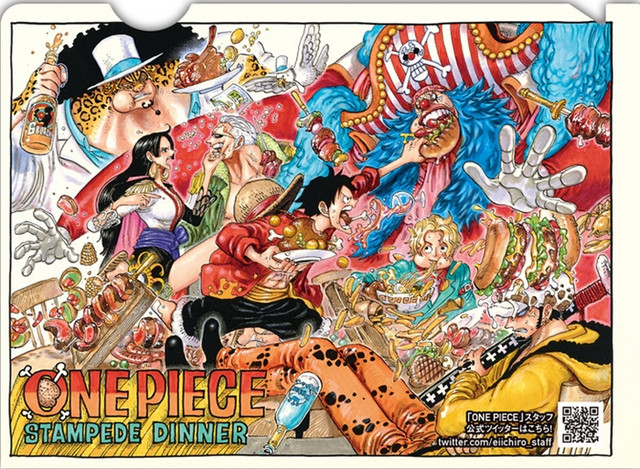 Good news fans of One Piece, you might be able to see this recent One Piece movie this year!
It's been announced by Funimation that the 14th film, One Piece: Stampede, is heading towards the West in the theaters. Thanks to Funimation, One Piece: Stampede will be in theaters this fall season in select theaters in North America and Canada! This movie marks the 20th anniversary for the One Piece anime. The movie is going to be an original story and will be supervised by One Piece creator Eiichiro Oda; the movie will be directed by Takashi Otsuka, with Masayuki Sato on character designs. Until further details, it is expected that movie will have English Dub and Sub in select dates.
Plot synopsis:
One Piece: Stampede is a stand-alone film that celebrates the anime's 20th Anniversary and takes place outside the canon of the "One Piece" TV series. Monkey D. Luffy and his Straw Hat pirate crew are invited to a massive Pirate Festival that brings many of the most iconic characters from throughout the franchise to participate in competition with the Straw Hats to find Roger's treasure. It also pits the Straw Hats against a new enemy named Bullet, a former member of Roger's crew.
source: