This is day 14 of the Animanga Festival! This festival was collaborated and created by Auri and Naire from Manga Toritsukareru Koto. I hope I am doing this event correctly so excuse me if I mess up. In this prompt I am going to be doing some nitpicking as I discuss my personal rants in the animanga community. I am going to borrow the awesome blogger Takuto strategy and write down top 3 picks but each with a category. Here the categories:
Rants towards Anime
Rants towards Manga
Rants towards Anime
1. Where's the next season?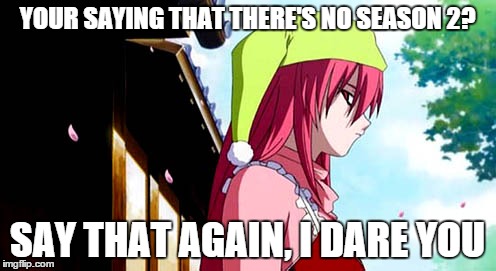 Imagine yourself watching your favorite anime. You just got done with the last episode and you are left with a void in your heart. As you eagerly look on social media on any news on your favorite anime, you see online of news of other anime getting a season 2, 3 or even 4, but you don't see any announcement of your favorite title. Have you ever been so mad that your anime left you in hanging during an epic plot? What's worse is that what if your series is going on during the manga and light novel? Even if the books reached a conclusion, the chances of it getting animated is slim. This is a nitpick that gets in my nerves. We are in 2019 and we're getting a seasons 2 and 3 of The Rising of the Shield Hero and a season 4 of My Hero Academia, but when are getting a final arc of Bleach. Bleach may not have the One-Thousand Year Blood Arc yet, but at least you can use the characters and even the main antagonist in the game of Bleach Brave Souls. It's so annoying when your favorite show is on a cliffhanger. No anime season, no movie, no OVA, nothing!
As far I know, we're not going to be getting the final arc of Bleach: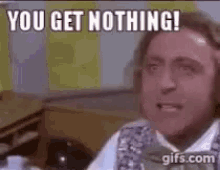 2. qualifications to be an anime fan 
Regardless of how many titles you watched or hours you put into a show, if you like anime, you can be considered a fan if you enjoy it. Have you ever met someone who tried to convince you that you are not an anime fan unless you watch a certain title (Dragon Ball, Sailor Moon or whatever common title) or someone tells you that you have to watch a total o 10 anime in order to be called fan? I feel like this is pointless. If you want to be an anime fan, you just gotta enjoy anime! It's simple and throughout my years of watching anime, I don't remember hearing anything about following rules in order to be called a fan. Being a fan means you appreciate the work and story of anime and if it makes you happy, you can be called an anime fan. If someone told me that if watching Sailor Moon makes me a fan, I probably wouldn't be considered a fan. I haven't seen Sailor Moon yet, but if I have seen Dragon Ball, Devilman Crybaby, Clannad, Fullmetal Alchemist and 20+ titles except Sailor Moon, then I am still not a fan of anime. I think this whole anime requirements is a waste of time.
3. Sub? Dub? Why not both?
When watching anime, I am mostly concerned about the story and characters. When given the option on which language I want to enjoy an anime, I usually pick English Dub because I don't want to be reading and watching the same time. Some people can multitask and watch anime in subtitles because it makes the characters sound authentic in Japan's culture. Regardless on what preference you choose, I am not picky on dub. I hate it when people criticize others based on preference. Rather than fighting about what sounds better, shouldn't we just focus on the anime's main premise which is usually the plot, characters. themes? We're both watching the same anime. There is no perfect dub or sub. What's important is that these voice actors are lending their voices to make our favorite characters alive.
Rants Towards Manga
1. Don't be a pirate, don't use scan sites to read manga
I am guilty for doing this in the past. I used to read scanned manga chapters of titles like One Piece and Naruto online whenever the manga in America was slow and Japan was ahead. I later realized it that doing this means I am not supporting my favorite authors. When you are not buying manga, you are not giving money to the creators and company who are giving us the ability to give us manga. We are fortunate enough to have manga outside of Japan. These creators are doing their best to give us a good story for our cup of tea. I know it's painful to wait for the next week chapter but shouldn't have to rely on using a shady website for our reading pleasure. This is why Shonen Jump continues to grow and give fans an easier opportunity to read the recent chapters of your favorite series at the same time as Japan in a affordable price.
2. No Spoilers!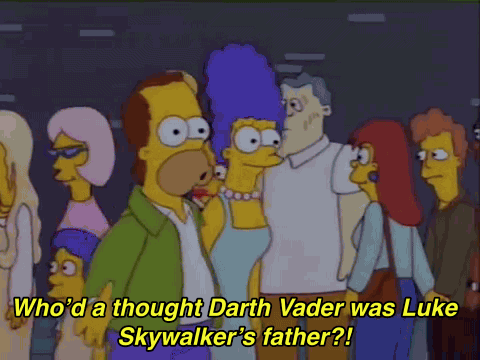 Have you ever watched an anime and then when you write about it on your blog or social media, someone who read the manga decides to tell you what happens later in the story? Nobody asked for this! Some anime titles started off as manga such as My Hero Academia, Dragon Ball and Fullmetal Alchemist. As the manga is running, the anime tries to catch up to the manga's plot. There two types of anime viewers in the community: one group of people watches the anime first and then the manga or some read the manga and then jump into the anime. If you are someone who reads first and then watch, don't go spoil the plot assuming they did the same. Some people may not have read the manga or light novel. Let others get surprised and shocked.
3. Manga creators are people too
Have you read a manga and then get hit by this last message on the bottom of the page saying "series will be back on this date"? Whenever this happens, a manga creator takes a break and doesn't put up the next chapter in the next schedule. Sometimes they need a break or some people have a medical reason. Eiichiro Oda, One Piece creator, is a workaholic and he would work even if he was sick or hurt. There was a moment where he took a long break because he didn't listen to his body and he was in pain. Hunter x Hunter creator Yoshihiro Togashi takes constant breaks he has back issues. Personally, I am willing to wait until the creator is back and running and ready to do more chapters. What grinds my gears is that there are people out there who cares only about the manga rather the creator. They get impatient and then they demand more chapters even though the creator is still recuperating. Manga creators are people as well and they deserve breaks. I would rather have a series on a hiatus and have a healthy creator instead of one that is in pain and giving us weekly chapters.
That's the end of that. I hope you enjoyed my rants XD