It's been 20 years since the debut of Naruto has appeared in Weekly Shonen Jump manga. Who would have thought that a story about a young ninja kid named Naruto Uzamaki would be a hit sensation not only in Japan but all over the world. Naruto has evolved from the manga, to anime to video games and even movies and he is loved by many fans. Through thick and thin, Naruto is a series popular as Dragon Ball and Sailor Moon and it's highly praised not only for the story, but it is praised for the characters, their development and real life themes such as war and over coming obstacles. Recently, the main character Naruto had his birthday on October 10th. I missed out doing something special on his day but I want to do something for his 20th Anniversary on the manga. I am going to be doing a special top 10 post on my favorite characters on the series. It's actually going to be more than one post. This one is going to focus on my favorite male character in the series. On my next planned post, I want to do one focusing on the women and hopefully do another about villains. More than likely, I want to do male and female first before I consider doing more about Naruto top 10 posts. I got this idea from a friendly blogger named Mel from the blog website Marvelously Mismatched. She is a great friend of mine and I remember reading her posts about her favorite Naruto male characters. If you want to check out her blog, I will leave her blog and posts down below. Be sure to say hi. While you are at it, please donate to my blog through Ko-fi.
Ko-fi: https://ko-fi.com/matthat
Anyway, here is my top 10 favorite male characters. (Spoilers coming up!)
10. Jugo
Jugo is one of my favorite characters in the series. At first he appears like a gentle giant but when he gets angry, he becomes a monster. When Sasuke enlists him in his team, the rampaging Jugo agrees to serve Sasuke and the rest of Team Hebi. With his skills, Jugo can heal Sasuke wounds by using his curse mark and even use his mark to unleash monster strength.
9. Gaara
Almost like Naruto, Gaara is a character I feel sympathetic towards him. Just like Naruto, Gaara was outcasted by his own village because he had the one-tailed beast Shukaku. To make matters worse, his own father tried to kill his own son multiple times by sending his own men but failed in the process.Without love and care, Gaara became a heartless ninja. But after facing Naruto, Gaara later learned about friendship and he dies whatever it takes to take of his village.
8. Yamato
He's not Kakashi, but he is a cool sensei. Yamato first appeared as a substitute sensei to watch over Naruto, Sakura and newly introduced, Sai. What makes Yamato interesting is that he has an unique chakra which allows him to use wood style jutsu that can help suppress Naruto's nine tails chakra. When he's not watching over Naruto, he's making houses and boats with his jutsu. Don't ever make him mad because he gives off a creepy face.
7. Might Guy
He may look weird, but he is one of the strongest taijutsu shinobi in the Leaf Village. Might Guy is a ninja that ultizes taijutsu, jutsu that relies on physical combat and strength. Guy is a sensei who watches over his team which includes Rock Lee, Neji and Tenten. He may look weird with his haircut and green clothes, but he is actually strong ninja. I like how even though he only has taijutsu, he is still strong and he knows how fight and go beyond limits.
6. Kakashi Hatake
This guy has some awesome skills. Kakashi is a real ninja who can toy with his opponents. When he had the Sharingan, Kakashi can imitate hand signs and perform jutsu and counter attack his opponent. Even with his mask on, Kakashi shows a lot of emotions. He cares about his students and he doesn't hold back on his enemies. He went from being a student, anbu, sensei and even Hokage. Kakashi is a powerhouse ninja.
5. Obito Uchiha
When life turns their back on you, you turn your back on the world. After dealing with tragedy, the innocent Obito Uchiha decides to seek vengeance in the world. After losing his childhood crush Rin, Obito wants to create a world where anything is possible and he do drastic measures. I like how he is powerful and manipulative in the series and tricking people that he was Madara Uchiha.
4. Shikamaru Nara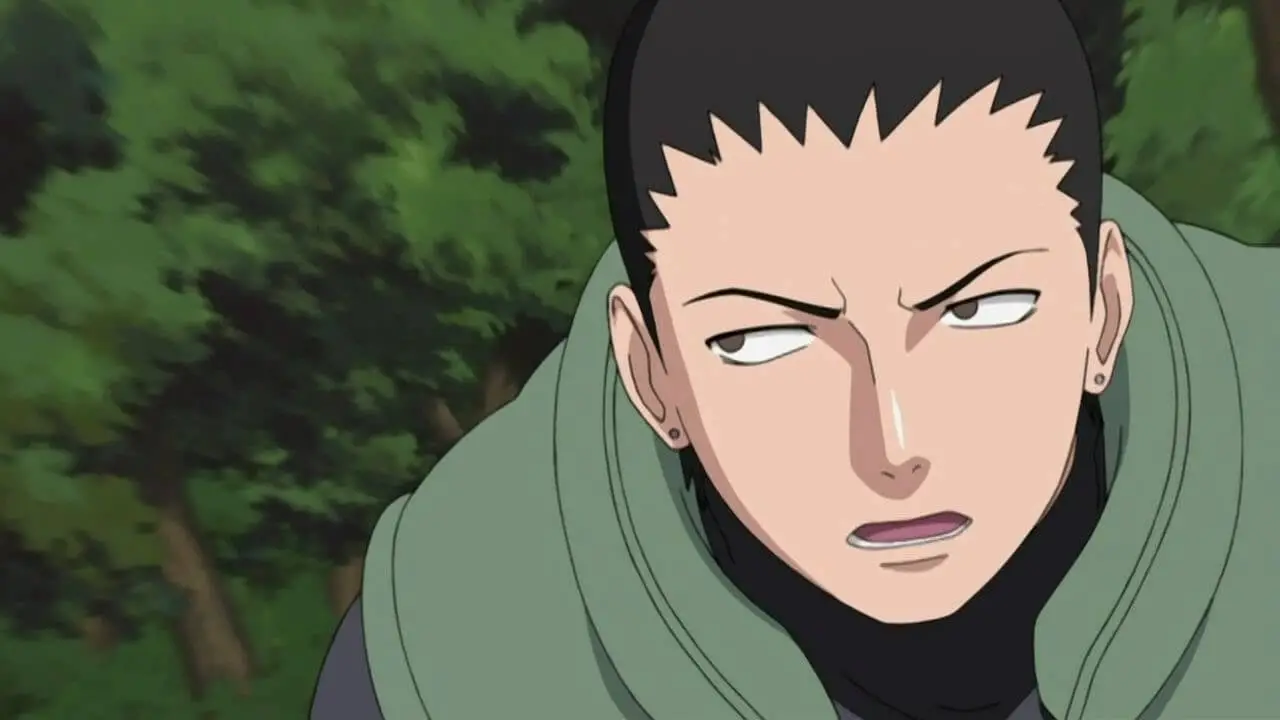 Don't be fooled by his appearance. First started off in the show as a lazy student, Shikamaru is actually pretty smart. He plans out his moves and outsmarts his opponents. He also appears calm minded which helps him concentrate and not make the situation stressful. I also like his jutsu in which he can possess people with his Shadow Posession Jutsu.
3. Itachi Uchiha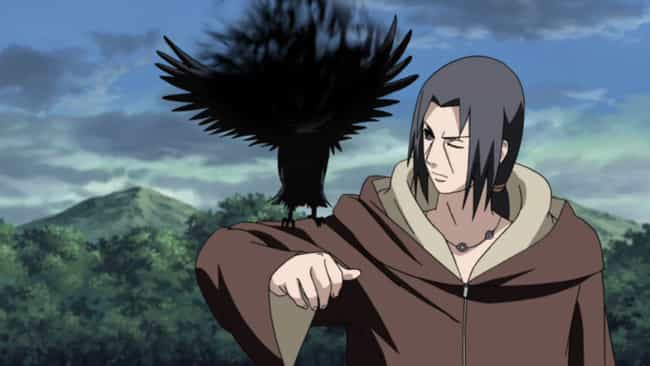 We all hated this guy before but after learning about him, Itachi is one of the coolest characters in the series. Itachi first appears in the show as an antagonist but after learning about him and trying to prevent coup between his clan and the Leaf Village, he was willing to kill off his own clan and save his only little brother Sasuke. Itachi is an opponent you should never underestimate especially when facing someone who killed their entire clan.
2. Naruto Uzamaki
He's the star of his own story and he shows us that with enough determination, dreams can come true. Naruto may have had a bad beginning without having parents and failing in school, Naruto shows us that never giving up pays off. Naruto is one tough kid who refuses to give up and when the going gets tough, he gets stronger.
1. Jiraiya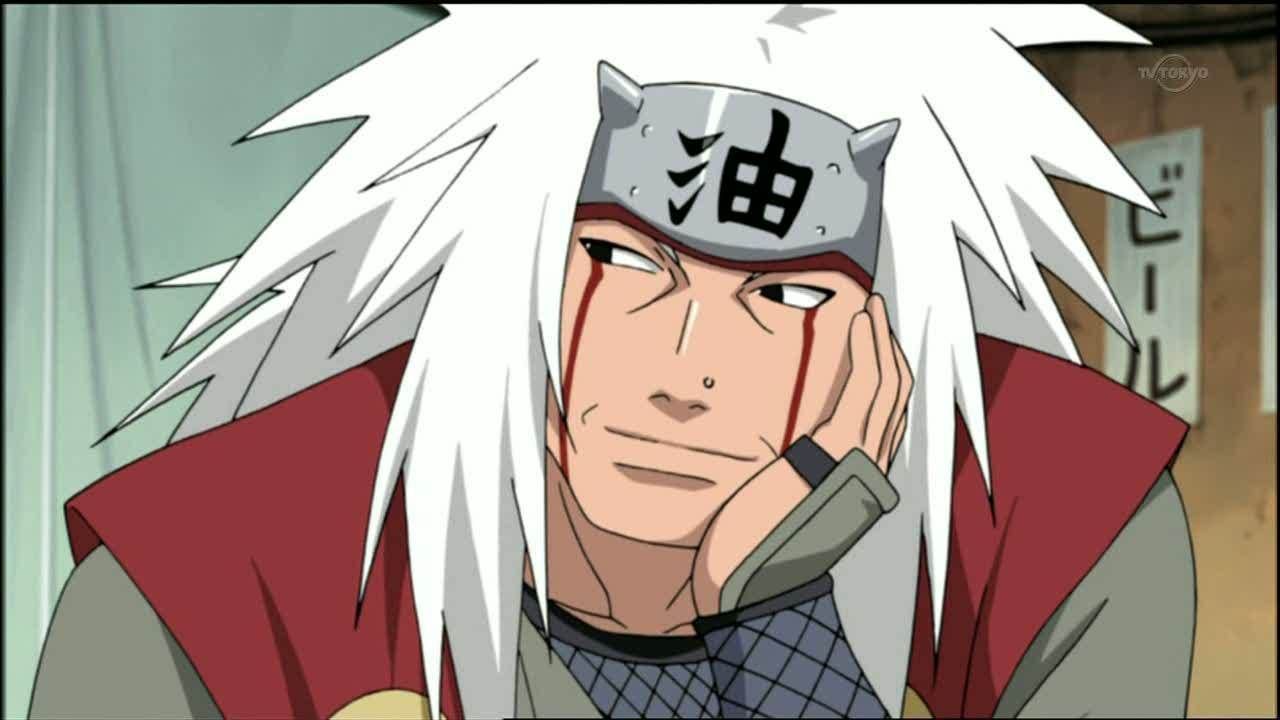 Jiraiya is my number one favorite character. He may look like an old funny pervert, but he's surprisingly a cool shinobi. When he's not doing "research", he is writing and training Naruto. As a Sanin, it's his job to protect the Leaf Village from evil. Jiraiya is the master of the Rasengan and he knows how to summon powerful toads and even hold secrets about chakra control. I wish he was alive in the series so he can see Naruto become Hokage. I admire that he is a writer and I like his dedication to finding out how to find peace in the ninja world.
This is my top 10 favorite male characters in Naruto. What are yours?