If you want to know my favorite Naruto male characters, please check it out down below here:
In my previous, I shared with you my top favorite male characters in Naruto. In this post, I want to share with you my top favorite female characters from the series. As part of the 20th anniversary of Naruto, let's look back and remember the characters that we feel in love with. Naruto has a plethora of powerful and beautiful women that can kick butt and stand for us. Just a heads up, there might be spoilers! So let's get started.
Also please donate to my Ko-fi to help me support my website:
10. Kushina
Even though she wasn't present in Naruto's childhood, she still loved him and wishes she could be part of his life. I find her really interesting because before Naruto had the Nine Tails, she was the previous host and she was unique. Even after losing Nine Tails Fox, she used last of her strength to help her husband to seal the beast in their own son, even it means dying and not being able to see Naruto grow. A mother's love is all Naruto needed to help maintain control over the tailed beast.
9. Konan
Another tough woman in the series but led to darkness. Konan grow up in a time of war along with Nagato and Yahiko. She was trained by Jiraiya and together, she with her friends did their best to bring peace to the lad. But after tragedy, She and Pain (an alias made by Nagato) formed the Akatsuki and seeks to create peace in their own hands. Her paper justu is pretty impressive. I also like how Naruto convinced her to be good and she went on as a changed ninja. However, she later gets killed by Tobi after she tried to protect her fallen friends.
8. Shizune
Even though she not strong as Lady Tsunade, she is very dependable. Shizune is a skilled ninja who knows about medication and taking on dangerous missions. Shizune is a great partner to not only supporting Tsunade, but also to other Hokages like former 6th Kakashi and now current Naruto.
7. Sarada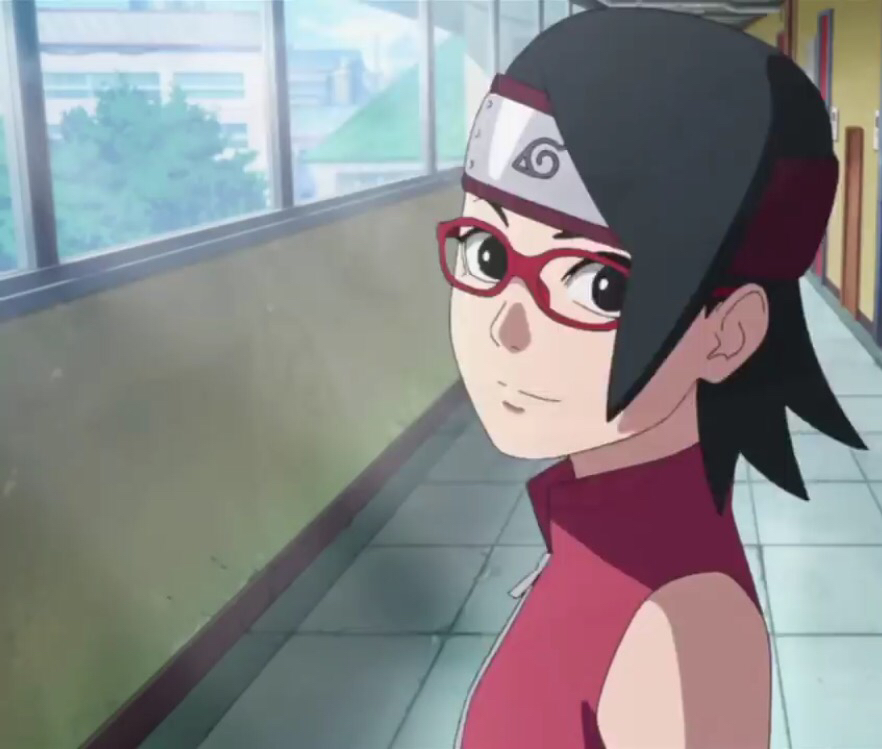 Coming from Sasuke and Sakura, Sarada has the some impressive skills from her parents. She has the Sharingan like her father and she has the brute strength as Sakura. Sarada is the leader of Team 7 who is mentored by Konohamaru and he team is Boruto and Mizuki. Sarada does her best to keep the team maintain (mostly keep Boruto in control). Her intellectual skills is all thanks to her parents.
6. Tenten
A ninja is already to fight and is always equipped with the best weapons. Tenten is one of Naruto's friends and her skills involves with using ninja tools for combat. With her skills in combat, Tenten has access to many weapons that she can use to fight and carry on duties.
5. Temari
Despite coming from the Hidden Sand Village, Temari makes a beautiful wife for Shikamaru in the Hidden Leaf Village. Before settling down for a family, Temari is the sister of Gaara and Kankuro from the Sand Village. Her skills involves with using a giant fan in which she can use to blow her enemies away and even cause wind blade jutus. Don't her looks intimate you, she is a caring mother and wife.
4. Ino
To be honest, I didn't care about her much in the classic Naruto, but my opinion later changed in Shippuden. Ino is a rival and friend to Sakura and these two knew each other in childhood. Ino can use mind transfer jutsu in which she can leave her body behind and take over another person. Ino has help Naruto fight some of the Akatsuki such as the immortal Akatsuki's like Hidan and Kakazu.
3. Tsunade
She may look like a young hot babe, she is actually old enough to be a grandma. More or less, she is probably the same age as Jiraiya. Tsunade is a tough woman who can use incredible chakra to heal people with her skills and her summoning jutsu that allows her to summon slugs. What makes Tsunade incredible is that she comes from the same bloodline as the first Hokage and even though she doesn't have his wood jutsu, she can fight with brute force and lead the village. She's a woman you don't want to mess with especially if you get in the way of her gambling.
2. Sakura
Kind of like Ino, I didn't care about her in the classic Naruto. In the classic Naruto, despite her being the smartest ninja, she didn't do a lot of fighting compared to Naruto and Sasuke. In Shippuden, I like her a bit more when she got strong and was helping Naruto fight the Akatsuki. She got better when they needed help fighting Madara and then Kaguya. In Boruto. she is caring mother of Sarada and will fight anyone who hurts her family. I also like her too because she and I have the same birthday.
1. Hinata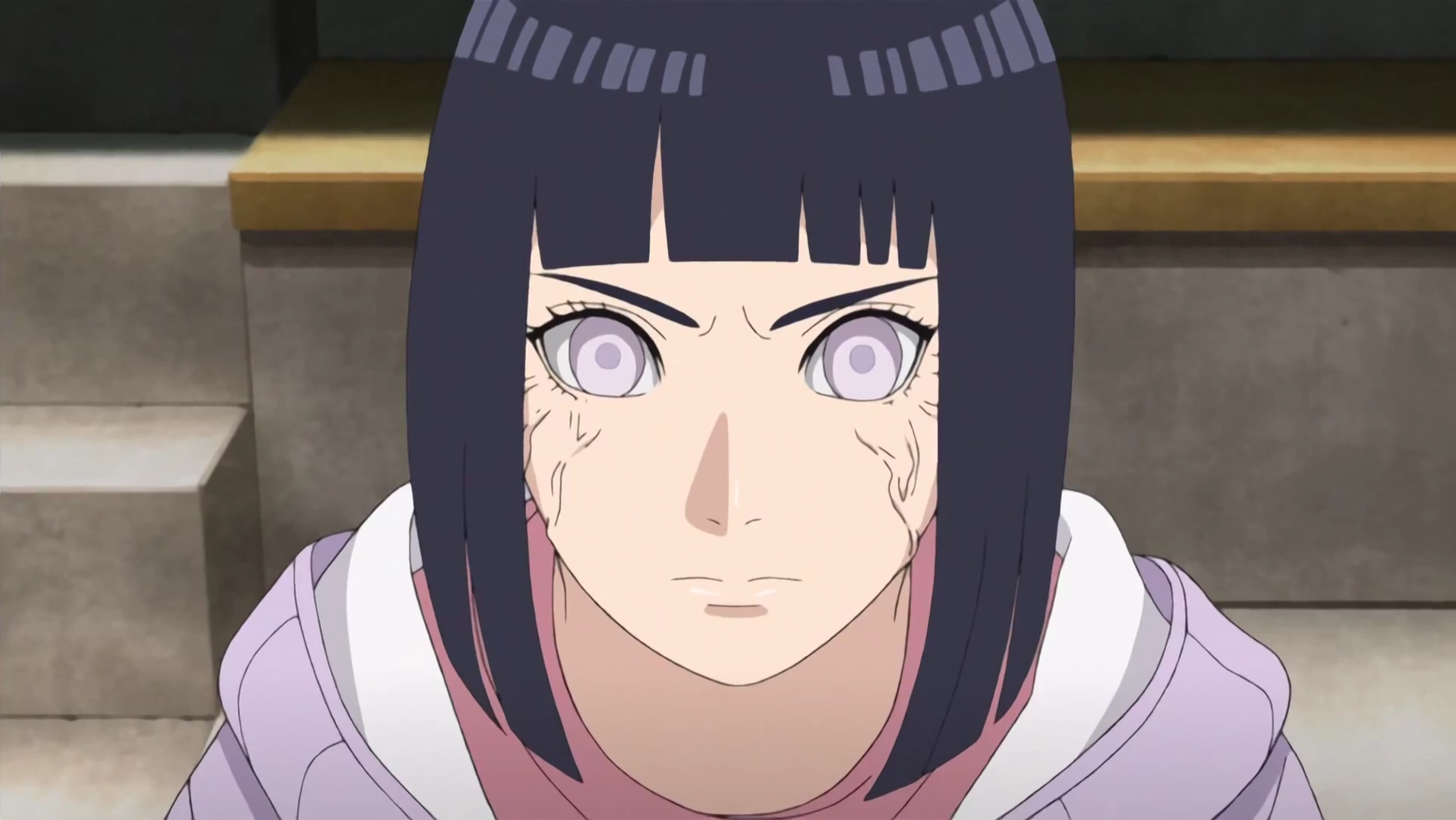 Naruto's wife is number one! Hinata first starts off as a timid ninja who was scared to fight and too afraid to talk to Naruto, but after seeing Naruto conquer many challenges, she got inspired to follow him and get strong. I really love how she is willing to help Naruto even if it means risking her life. I actually wrote about her in a OWLS post. Hinata is grown so much when she met Naruto. She even stood up against the powerful enemy Pain in order to help Naruto. Despite the enemies she faces and her doubts, she will stand by Naruto.
That's all for my top favorite characters. What is your favorite girl in Naruto? Comment down below.