It's not the CGI movie, but we're going to be getting some Lupin the 3rd anime. According to Crunchyroll, Anime NYC is planning to screen a special English Dub premiere of Lupin the 3rd: Goodbye Partner.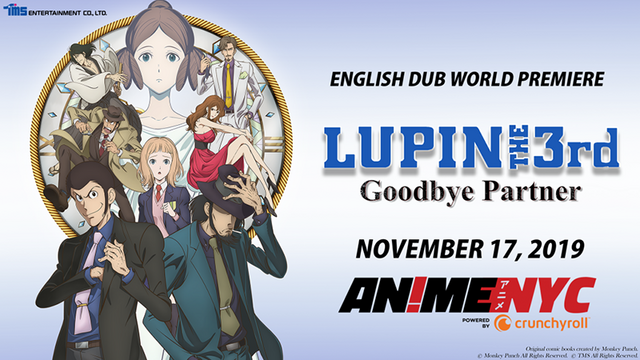 The English Dub premiere will be on November 17th, 2019 at 3PM. It will be located at venue's Room 1E02.
This is the synopsis:
Lupin has his eyes set on the rare diamond dubbed the Time Crystal. The heist seems to be going well enough when he's betrayed by his trusted partner Jigen. Is this the end of the Lupin gang? Join the world's greatest thief yet again in his latest adventure to find out!