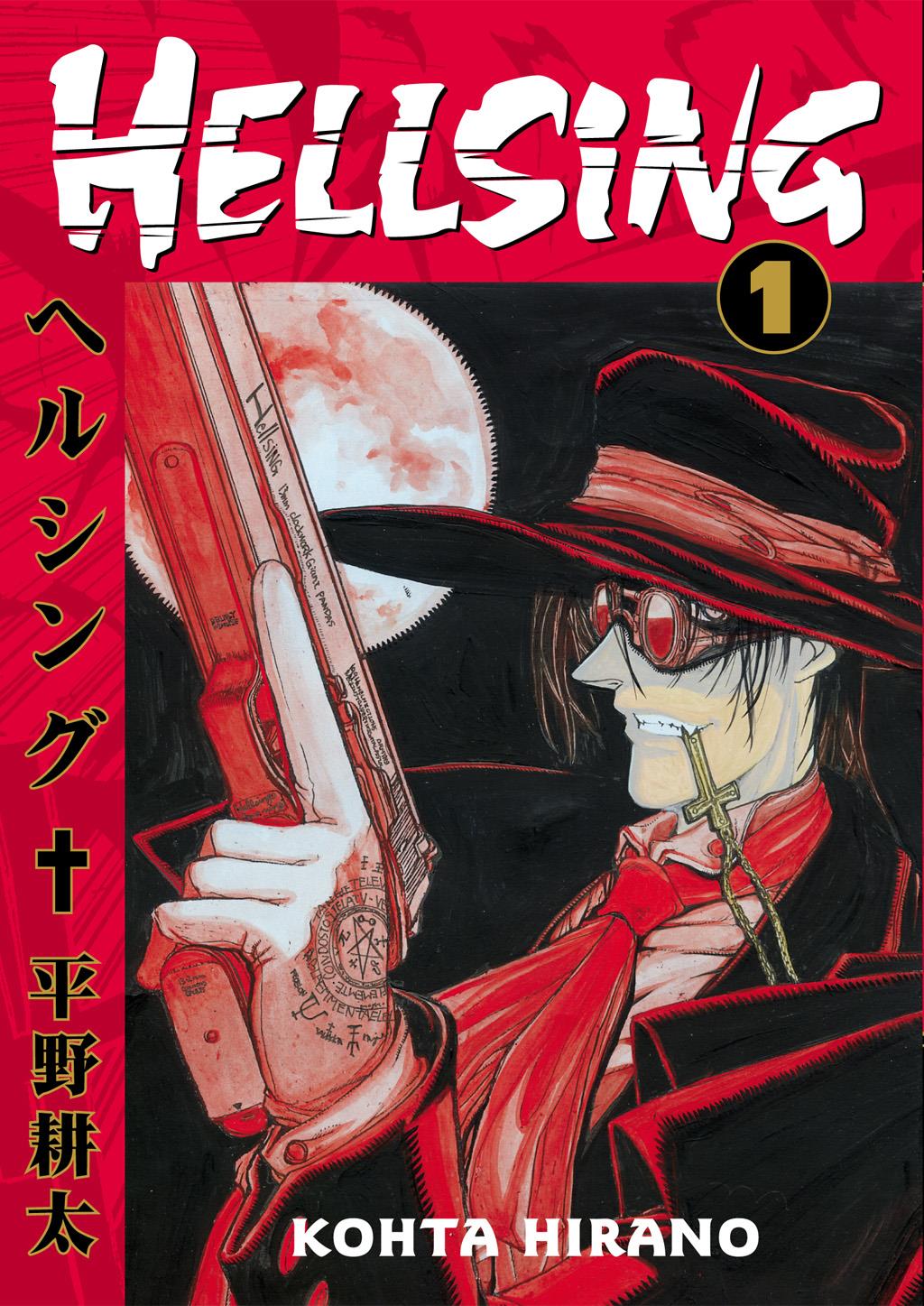 Ever seen those hardcover manga of the deluxe editions of Berserk, you better clean out your bookshelf because another manga is getting the same treatment. According to Crunchyroll news, Dark Horse comics is planning to re-release Kohta Hirano's vampire manga, Hellsing. The deluxe edition will be worth $49.99 and it will be formatted in it's original 7×10 serialized format in English with  664 pages. The manga will be published in July 1st, 2020.
Here is the synopsis:
With supernatural horrors haunting the streets and preying upon humanity, the shadowy Hellsing Organization fights back against hell's minions. And Hellsing has a secret weapon in their arsenal: the vampire lord Alucard, whose terrifying powers are needed more than ever as an army of the undead marches on London beneath the banner of the swastika!