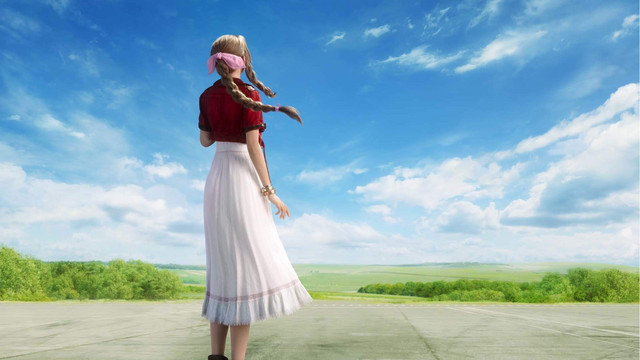 We are getting close to 2020 and it feels like like the game Final Fantasy VII Remake is getting close to the release date. Recently, Square Enix released some updated images featuring Aerith and Barret with his adopted daughter Marlene.
Being brought back from the classic game, we have the Chocobo summon with a Moogle riding it. Players can use the Chocobo to stomp on its foes with a stampede.
Besides these updates, Square Enix announced at their blog that the game director Tetsuya Nomura is already working on the next act of the game. Besides him, his team are working on updating the story, animation and graphics.
According to Crunchyroll:
…producer Yoshinori Kitase, story and scenario writer Kazushige Nojima, co-director Naoki Hamaguchi, scenario design co-director Motomu Toriyama, graphics and VFX director Shintaro Takai, battle director Teruki Endo, environment director Takako Miyake, lighting director Iichiro Yamaguchi, character modeling director Masaaki Kazeno, and animation director Yoshiyuki Soma.
If you didn't know, Final Fantasy VII Remake is not just one game, but it's a multi-part game with many stories. The first part of this game will focus on the town of Midgar. Even though this game is a remake of the original game, it will also have some new and different story elements incorporating within the original. Final Fantasy VII Remake is coming out on March 3rd, 2020.
sources: