Hey everyone, welcome back to another news article in the world of video games. Once again, I have some news in regards to the upcoming game Final Fantasy VII Remake game which is expected to come out on March 3rd, 2020. If you are still debating on pre-ordering your copy, this news will either help or complicate you and your decisions. I got an email from Square Enix showing me different types of bonuses depending on which retailer you order from. Already mentioned, I wrote pre-ordering from a GameStop gives you an exclusive replica item called the Shinra Key Card and a tin box. For the Square Enix website, you get a lanyard. Best Buy, PSN, Amazon and Walmart has joined the pre-order battle. Whether you get the game standard or deluxe, you will be getting these items exclusively from these retailers:
Walmart will be giving players 3 bonus art cards to those who pre-order the standard version: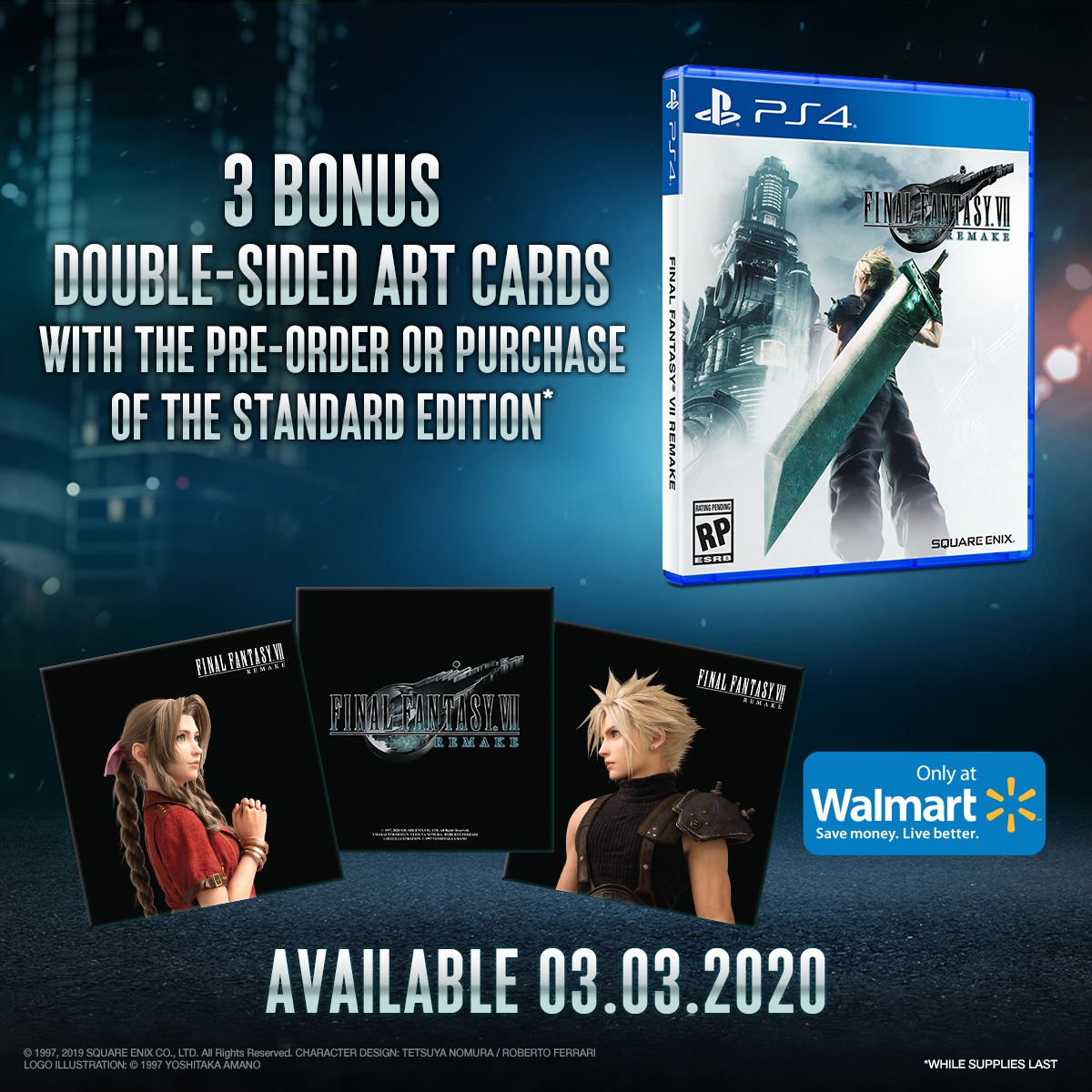 Best Buy is much pricey if you are willing to spend $99.99 for the Deluxe Premium Edition. For $100, gamers will get the Deluxe Edition with a $10 reward eligible gift along with a canvas pouch and metallic stickers.
Amazon will give players an exclusive PSN dynamic theme for your PS4. The theme will be the key art of Sephiroth.
PSN players will get a Dynamic Theme featuring Cloud and Sephiroth for those who pre-order the digital deluxe edition
GameStop will be giving people who ordered either the standard or deluxe edition the Shinra Key Card and Tin Box.
Square Enix will be giving gamers a lanyard if they order through the official website.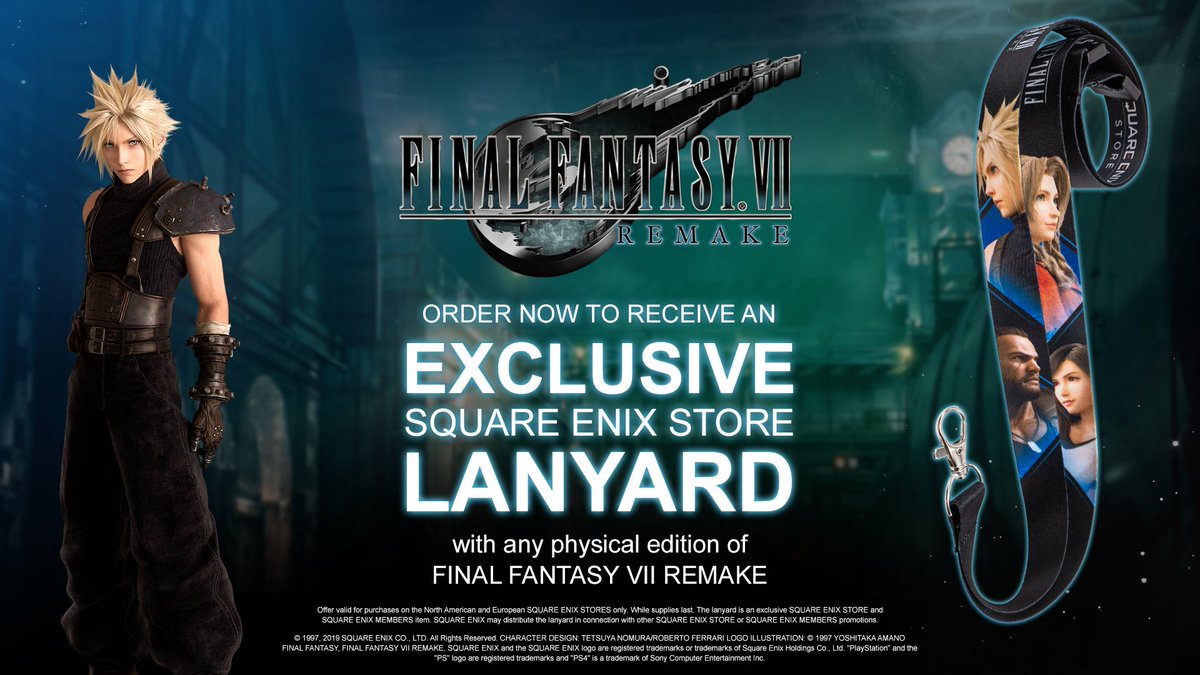 Choose your store!