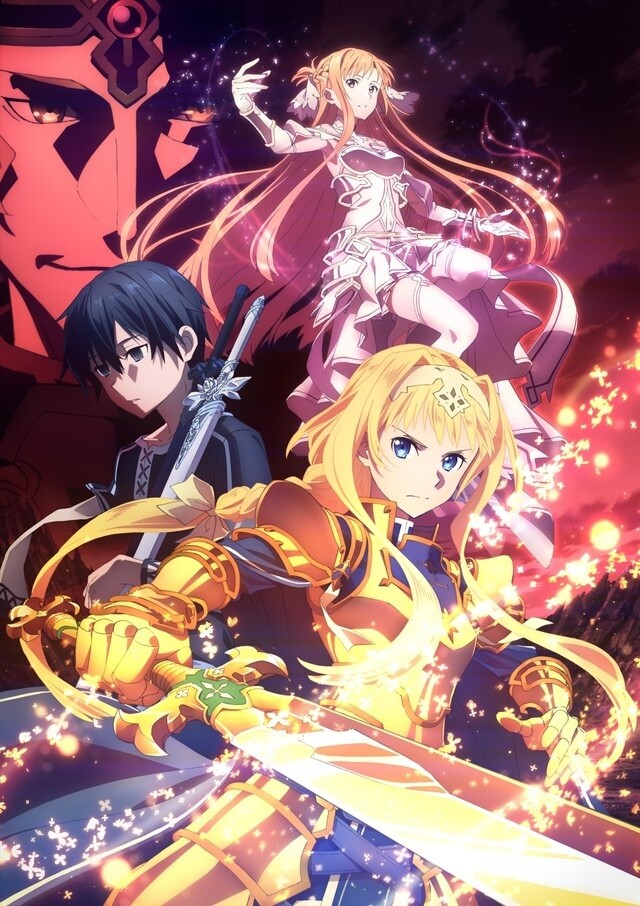 Whether you love or hate Sword Art Online, it's coming back for Toonami. If you remembered, Toonami premiered the English Dub of Sword Art Online: Alicization in 2019. However, this was just the first act of the Alicization arc and the second act was premiered on sites such as Crunchyroll and Funimation. If you are one of those people who wait for the anime to be in English Dub so you can watch, don't wait any longer because it is coming sooner than you think. Aniplex announced that the second cour of Sword Art Online: Alicization will be coming to TV on January 18th. The second part of the anime is called Sword Art Online Alicization War of the Underworld. This part of the anime covers volumes 15-18 of the light novels. This anime will be replacing season 2 of One-Punch Man.
If you haven't seen the anime, don't read the synopsis for this anime (according to LN volume 15):
Administrator's defeat has come at a heavy cost: The death of Eugeo as well as the mental decline of Kirito. Six months after the epic battle atop Central Cathedral, Kirito spends his days in the Underworld wheelchair-bound; bereft of emotion or even a will to live. Although Alice and Bercouli do what they can to help him, it isn't long before the armies of the dark territory are start to move in earnest. The "Final Stress Test" has begun. But will Kirito be ready?
source: