Anyone watched the Super Bowl 54 this Sunday? Marvel released a teaser commercial revealing the upcoming exclusive Marvel shows The Falcon and the Winter Soldier, WandaVision and Loki.
In the few seconds we got from this trailer, we got to see the returning actors from the MCU films. In The Falcon and the Winter Soldier, we see Falcon (Anthony Mackie) and Bucky (Sebastian Stan) working together after the events of Endgame. Sharon Carter (Emily VanCamp) shows up for the adventure and the villain from Civil War Zemo (Daniel Brühl) makes a reprise.
In WandaVision, we see Wanda, also known as Scarlet Witch, trying to live a simple life with her lover, Vision. Based on the premise of the show, these two heroes will try to live their lives in a suburban neighborhood based on sitcoms shows.
Last but not least, we have Loki. Loki won't be released until 2021, but the actor Tom Hiddleston will be back as the god of mischief.
According to the Marvel site, The Falcon and The Winter Soldier and WandaVision will be released this year in the fall. However, according to Variety, The Falcon and The Winter Soldier will start in August while WandaVision will be at December.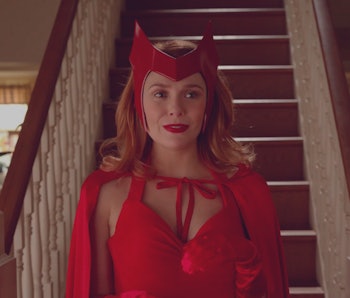 sources: