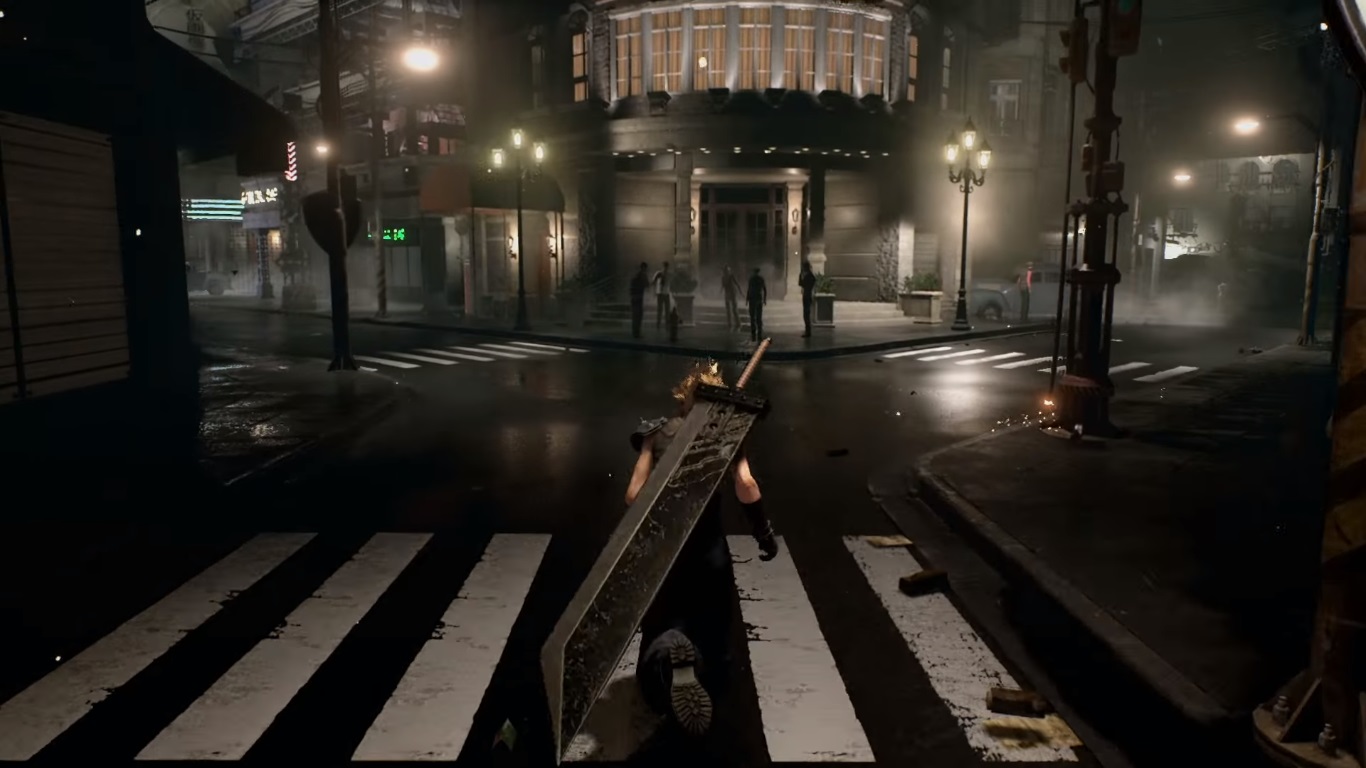 We are one week away for the release of Square Enix's long awaited video game remake of Final Fantasy VII. While most people already have the game in the Europeon and Austrailan country, they probably already know about the game's memory capacity. If you think Red Dead Redemption 2 was big, Final Fantasy VII Remake will change your mind. According to IGN, the upcoming Final Fantasy VII Remake video game will have up to 100GB. In a interview with the developers, gaming news USgamer asked Square Enix why does this game have 100GBs. FFVIIR co-director Naoki Hamaguchi states this:
"Rather than thinking about repurposing standard assets for individual locations, like the Slums or the Shinra Building, we decided to build each location using unique assets to achieve the quality desired for [Final Fantasy 7 Remake]."
In short, as the player explore Midgar (the main setting for this game), the location such as the Slums and the Shinra Reactor buildings will be unique in features and appearances as opposed to reusing the same assets. Instead of recycling the same asset for different parts of the town, each location will appear different than the other and making them feel unique. Hamaguchi also comments that this will also affect the game's characters and background music. This game wants players to explore Midgar and experience every part of the location and see the uniqueness.
If you didn't know, Final Fantasy VII Remake will be an episodic retelling of the classic Final Fantasy VII game. This one will focus on Cloud and his friends in Midgar.