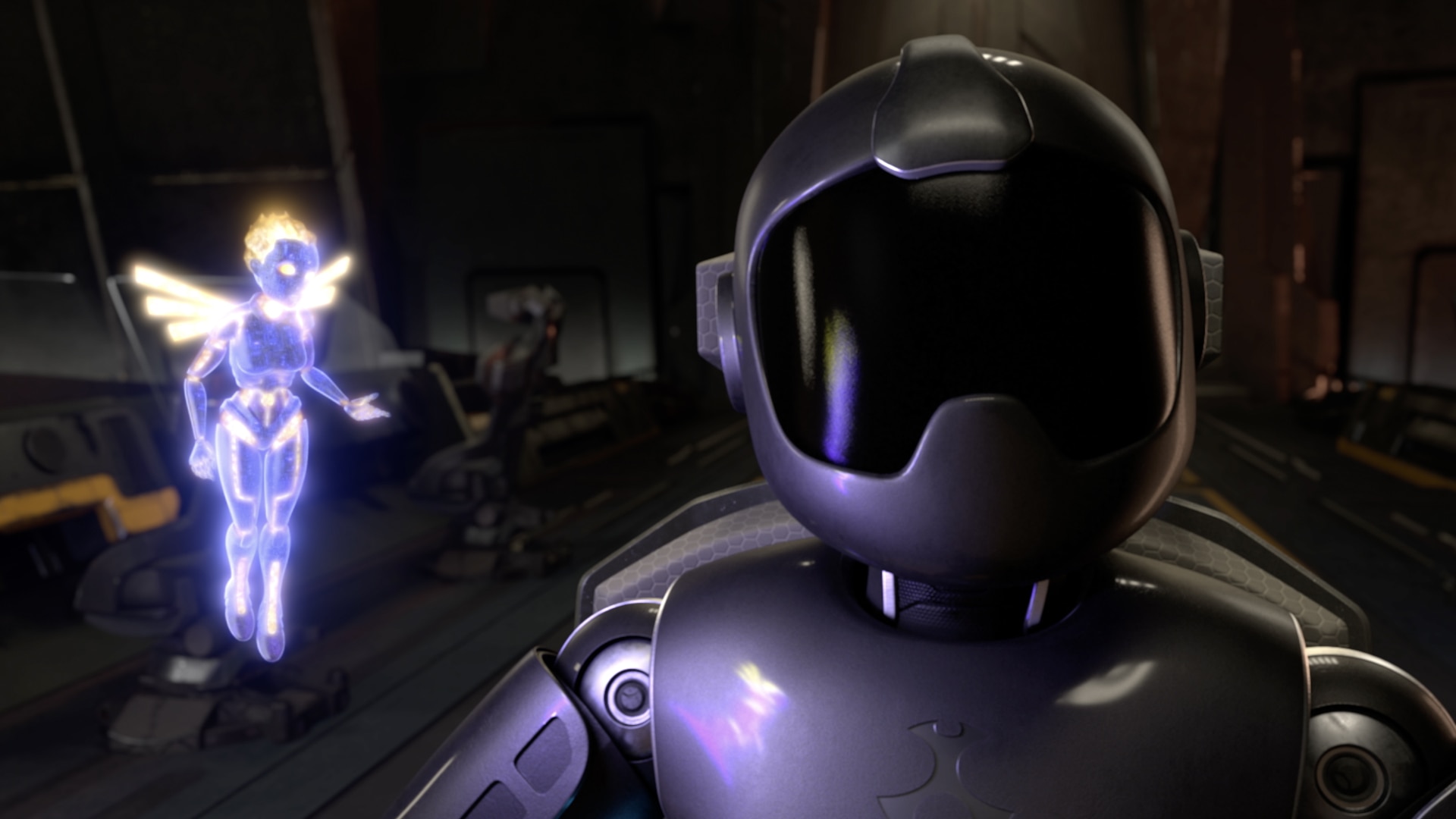 Greetings anime fans! I hope everyone is doing well. By the time you read this, it's already days after Saturday (05/02/20). I am going to cut to the chase and tell you why I am sharing with you a top 10 posts. Recently in Toonami, we have many anime leaving Toonami and this means the Saturday night block has been cut short. It's already been announced that the anime Mob Psycho 100 season 1 will be returning to Toonami. If you look at the schedule for May 9th, there is only 6 anime titles premiering. Since Food Wars season 3 won't be airing on TV and Demon Slayers recently finished the season, Toonami has been removing titles from left to right. It also doesn't help that some anime won't be airing until summer or fall. Dr. Stone and season 2 will be back later in 2020 and the final season of Sword Art Online Alicization will be pushed back in summer.
I really like how Toonami does its best and give us the recent anime titles in the same time as fans are watching seasonal anime. Despite some people finishing some titles early, in essence, viewers from Toonami can still participate in the anime viewing. However, as much as I like the direction Toonami is going with these new anime series, I sometimes miss the old anime that was once aired on TV. One of the cool things that Toonami sometimes does is bring back previous anime in their time slot for new and old fans such as FLCL, Paranoia Agent and Outlaw Star. In this post, I want to share my top 10 previously aired anime I think people will enjoying today. This is won't be ranked and it will be anime that has been in my mind. These titles are anime that was on Toonami in the past!
If you like my site and you want to show off your support and get mentioned, feel free to donate at m Ko-fi:
10. YuYu Hakusho
YuYu Hakusho first appeared in March 2003 on Adult Swim and then appearing on Toonami. According to Wikipedia, only 88 episodes aired on Toonami, but the remaining episodes premiered on Saturday mornings. YuYu Hakusho is a classic anime that most fans recognize and love as much as they enjoy Dragon Ball Z. I remembered watching this when I was little whenever I come home after school. I would recommend YuYu Hakusho to anyone who loves Dragon Ball Z and Hunter x Hunter. This anime has some good English Dub such as Justin Cook, Chris Sabat and Chuck Huber. It has some good classic fight scenes and some catchy music from the opening and ending theme. Just in case you didn't know, the same mangaka. Yoshihiro Togashi, who did Hunter x Hunter also did this series in the manga.
9. Rurouni Kenshin
Rurouni Kenshin appeared on TV in March 2003. According to Wikipedia, the anime only aired 48 episodes and the final season never got aired. Rurouni Kenshin would probably belong in the classic group along with Dragon Ball Z and YuYu Hakusho. I seen this anime before and I really like it. It has epic dramatic fights and it has major key humanist themes such as redemption. I think many fans would enjoy this anime. It has a memorable characters and it has moments that makes us reflect in our lives.
Unfortunately, some may not be able to enjoy as much due to the bad moment we had with the creator's crime. To those who don't know, it was reported in 2017 that Rurouni Kenshin mangaka Nobuhiro Watsuki was caught and fined for having child pornography in his office. This news broke out to all over the world for fans and it sticks shock to find out the guy that created an epic tale of Kenshin would obtain illegal items To make it worse, it was announced weeks ago that Rurouni Kenshin would return in a whole new manga called the Hokaiddo Arc. The series took a hiatus and it returned to Japan in June 2018, but for the English company Viz, they stopped the English publication and thus ending the English continuation of the manga. Rurouni Kenshin is a good series nonetheless.
8. Sailor Moon
Originally worked together DiC in 1995, Sailor Moon appeared on TV in June 1998. I never watched this anime as a kid, but I remember commercials promoting this for toys along with Dragon Ball Z. By the time I was watching Dragon Ball Z, my girlfriend was watching Sailor Moon. Even today, fans love this anime for the characters and epic transformations. It would be nice to see a beloved classic return for fans and we get to see some awesome girl empowerment.
7. Akame ga Kill!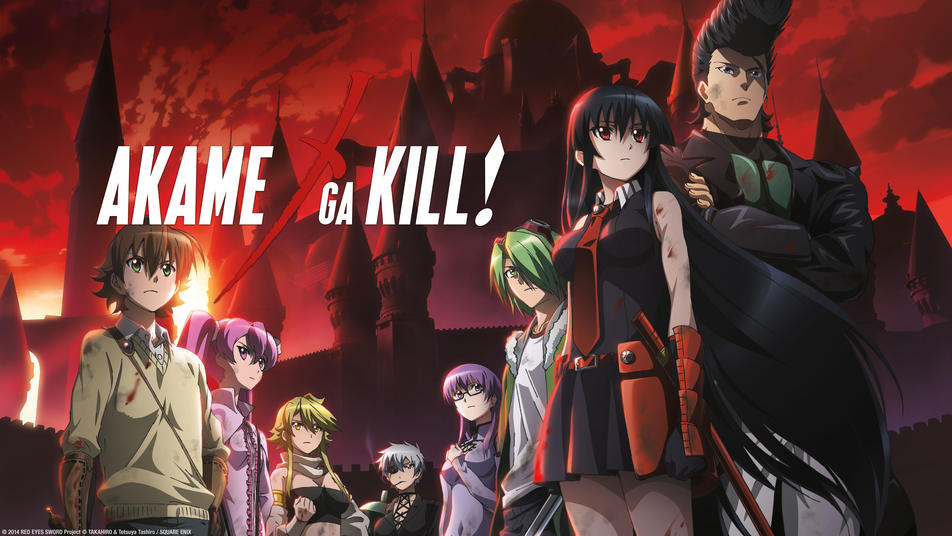 This anime appeared in August 2015 and if memory serves me right, this was first Sentai Filmworks licensed anime that joined Toonami. Because of this anime, we had other titles like Parasyte and Food Wars appear in Toonami. Despite this anime having mixed reviews, this anime has some interesting characters people like. I notice a lot of fans really love the female characters like Akame, Mine and even the antagonist Esdeath. This anime belongs in the hardcore violent groups of anime like Hellsing Ultimate and Parasyte. It's not one of my favorite anime, but I do the anime's world like the Imperial Arms weapons and I do like the main cast like Tatsumi and Akame. If someone wants an anime filled with action and revenge, this something for you.
6. Space Dandy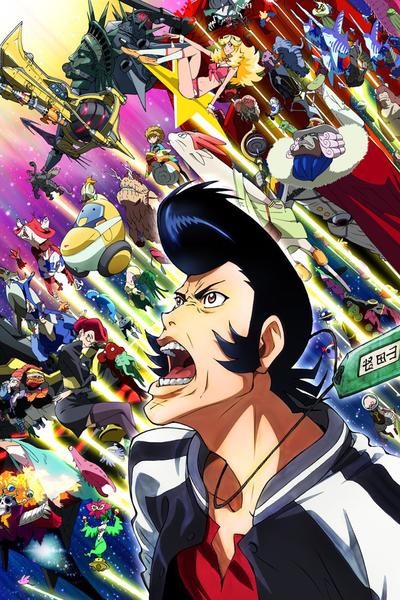 This anime first appeared in January 2014 and this was the first anime to be released in English Dub before getting a Japanese Dub. If you like anime like Cowboy Bebop, this is an anime worth watching. Space Dandy is a fun-filled series focusing on Dandy and his crew as they try to hunt aliens and get themselves into trouble such as racing, fishing, dancing and even entering multiverses. This anime is one of favorites and it has an incredible English Dub cast. Ian Sinclair is an dandy voice actor for Dandy. I wouldn't mind watching this anime again.
5. Inuyasha
This anime first appeared in Adult Swim in 2002 and then later returned in 2012-15 on Toonami along with the last arc Inuyasha: The Final Act. Inuyasha is my favorite anime growing up and this anime was one of the reasons why I started to stay up late. As a kid, I was always told to go to bed at 9 PM. Later on, when I was able to stay up for another hour, I would watch this anime at night in my elementary school years. I really love the action of this anime and I had a crush on Kagome. This was my anime "soap opera" and I always enjoyed the bonds between Inuyasha and Kagome. I would be happy to see this anime return today for hardcore fans.
4. Fullmetal Alchemist: Brotherhood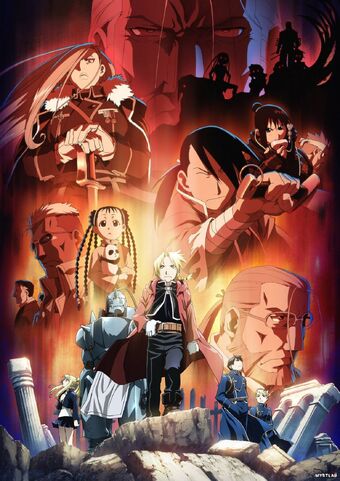 Fullmetal Alchemist: Brotherhood first appeared on May 2012. Unlike the 2003 version which was aired on Adult Swim, FMAB appeared in Toonami and according to fans and sources, this anime reboot follows close to the source material. Fullmetal Alchemist: Brotherhood in my opinion is an anime that everyone should watch. This anime has incredible story-telling characters and moments than rile up your emotions. This anime has an awesome English Dub cast such as Vic Mignogna, Travis Willingham, Chris Sabat and Caitlin Glass. It would be cool to see Fullmetal Alchemist back on TV and it will give us something fun to watch now that Aniplex took the series back. If you didn't know, this anime was shared with Funimation and they previously had the rights to sell the DVDs and Blu-Ray. Unfortunately, the rights expired and Aniplex took the anime away and added this series to their titles like Sword Art Online, Fate/stay and Gurren Lagann.
However, despite this anime having positive feedback, I feel like this anime could have risks with today's fans. It's been a year with the Vic Mignogna debacle and fans are split. There are people who doesn't like Vic and then are others who don't like Funimation. Even though this anime is great to watch, I would want people to focus on the anime itself and not let their emotions get distracted on the debacle and ruin the thrill of watching this anime.
3. Bobobo-bo Bo-bobo
This anime appeared in September 2005 and according to Wikipedia, this anime only appeared on Toonami's Cartoon Network Friday blocks. If you like action, but mixed in with comedy and sheer randomness, this an anime made for you. It's hard to follow the story or explain your friends especially if the fights are over the top ridiculous and characters often don't fight series. The main character Bobobo takes the spotlight and makes the fans laugh out loud. You can thank voice actor Richard Epcar for going all out. If you need a good laugh and a break from serious anime, go watch this and try to explain the plot.
2. Dragon Ball GT
Dragon Ball GT appeared on Toonami in November 2003. Oddly enough, the first 15 episodes was skipped and the beginning of the anime was a recap. Despite this anime being noncanon and being replaced with Dragon Ball Super, I am one of the few that thinks Dragon Ball GT is fun series to watch. Before we had Beerus, Super Dragon Balls, Super Saiyan God and the Tournament of Power, we had Super Saiyan 4, Black-Starred Dragon Balls, and the Shadow Dragons. I used to watch this anime along with YuYu Hakusho and Dragon Ball Z. Dragon Ball GT is a special kind of anime that many people have memories when growing up and this was our Super in the early 2000s. It's pretty cool to see how Japan continued the series of DBZ without needing a manga continuation and in a ironic way, many people will remember this for iconic characters and forms such as SS4 Goku/Vegeta/Gogeta, Omega Shenron and Super Android 17. These kind of characters has appeared even today in video games. It would be funny to see this anime on TV and seeing DBS fans react to DBGT.
1. Bleach
Bleach appeared on April Fools in 2012 for one day and then eventually became a regular series in later May. I strongly believe Bleach should return to TV and join Toonami. With the news of the anime returning in 2021, I think it's a good way for returning fans and newcomers to get into the action. While others are currently reading the final arc chapters, some may one to relieve the epic moments of Ichigo from the beginning. Bleach is a highly recommended series that has been around since One Piece and Bleach. Bleach has some killer music, characters and epic story-telling. The original anime ended with a cliffhanger and now with the news of the anime coming back, I think it's to jump into the action.
This is the end of top 10 post. What do you guys think? What anime should return to Toonami? Comment down below.