Almost like my top 10 post about Toonami and previously aired anime, I have another top post to share with all of you. Last time, I talked about what anime should return to Toonami. Today, I want to talk about "new" anime that has yet to join this Saturday night block. When I say new, I don't mean new as in current year/season anime that was made in this current year. I say new as in anime that never showed up on Toonami. For example, the anime Hunter x Hunter joined Toonami with an English Dub on 2016, but the anime original aired on 2011-14 in subbed online. Even though anime wasn't brand new to most viewers, this anime was new and fresh for TV users. We also got some new anime joined Saturdays such as Dr. Stone, Mob Psycho 100 and The Promised Neverland. In this post, I want to list my top 5 new anime that could join Toonami.
5. Fairy Tail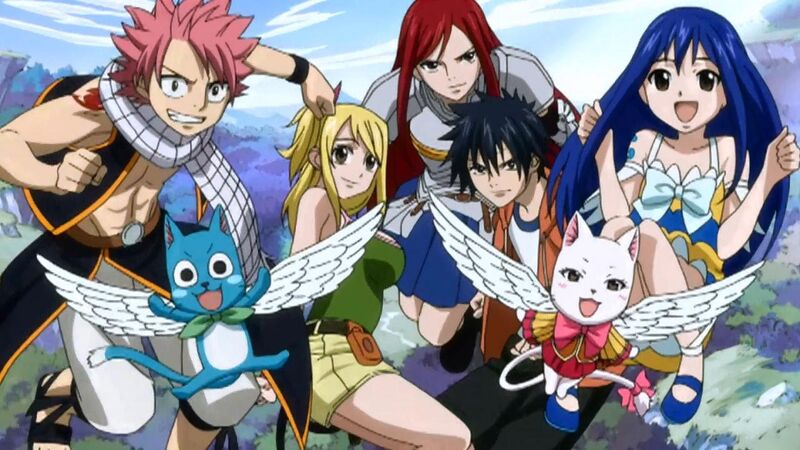 We had many long-going anime before such as Dragon Ball, One Piece, Bleach and even the current Naruto Shippuden. Now joining along these titles is these Funimation titles Black Clover and My Hero Academia. I never watched Fairy Tail. but I heard from people that this is a great Shonen anime that is fun to get into if you like anime like One Piece and Naruto. Oddly enough, despite this anime having a huge fanbase, this anime has not appeared on Toonami. One of these days, I do want to get into this series. With this COVID-19 going on, Funimation has been dealing with the dub for the anime My Hero Academia . I feel like once they are done with recording the English Dub of season 4 of the anime, I think it would be nice to see them take a break and give fans something different that is already recorded and will keep people wanting more Saturday nights.
4. Sword Art Online Alternative Gun Gale Online
Just like My Hero Academia, Sword Art Online Alicization next arc is hit by the COVID-19 delay. I feel like until things get busy again, I think it would be cool if Toonami includes this spinoff anime, Sword Art Online Alternative Gun Gale Online. In this anime, taking place in the same world of SAO, the story focuses on new characters besides Kirito and the group and the anime centers on Gun Gale Online, which was a game introduced in season 2 of the main SAO story. This anime does have Kirito, but this anime does have cute and likeable characters and it will be a breather from the main story's "serious tone" in plot. I seen this anime and I like it.
3. Blue Exorcist Kyoto Saga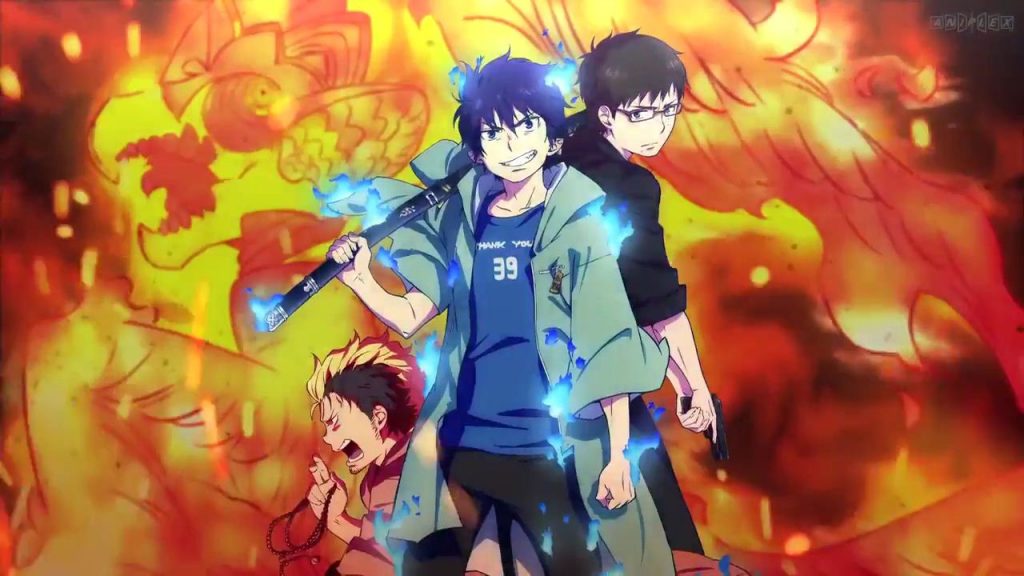 Anybody remember Blue Exorcist joining Toonami? This is not a sequel to the main anime that aired in 2012. According to sources, Blue Exorcist Kyoto Saga focuses the Kyoto Impure Arc from the manga; specifically, according to Otaku Magazine, this anime takes place after episode 17 where the story sticks to source material. In short, this new version of the anime replaces the second half of the old version. I really like the anime and if you like themes like exorcism and fighting demonic evil, this is something to watch. I would like to see Toonami add this anime on TV. Similar to One-Punch Man season 2, this anime can be streamed anywhere, but last time I checked, the English Dub is exclusive in Hulu.
2. Accel World
Made by the same creators of Sword Art Online, Reki Kawahara created this series called Accel World. Unfortunately in the community, this anime doesn't get much attention like SAO. I seen some of the anime, but I say it's a good and fun series to watch. If you like Sword Art Online and video games, this something to watch. This anime about 24 episodes and I think it will keep viewers entertain.
1. The Rising of the Shield Hero
I haven't seen this anime, but I have others saying this anime is really good, while others say controversial stuff about it. Despite this anime getting bad reviews from ANN and this series dealing with controversial themes, fans have said this anime hits the nail and it's a great isekai anime. With an anime popular and having the green light for more seasons, I wouldn't be surprised if Toonami adds this title on Saturdays.
These are just suggestions. What about you guys? What kind of anime you want to see on TV? What new anime deserves a chance for public?