Blessed is the nation whose God is the Lord,
The people He has chosen as His own inheritance.
Great news for Demon Slayer fans! Just because this is Independence Day weekend, it doesn't mean this weekend can't get any hotter! I got news for you Demon Slayer fanatics!
First,according to the FunimationCon panel today, Funimation announced that they are teaming up with Aniplex of America and release the anime movie Demon Slayer – Kimetsu no Yaiba – The Movie: Mugen Train in theaters in United States and Canada. There is no news on screen dates yet, but you can rest assure to North American fans that the movie will be heading to the West. This movie takes place after the 26 episodes of the anime series.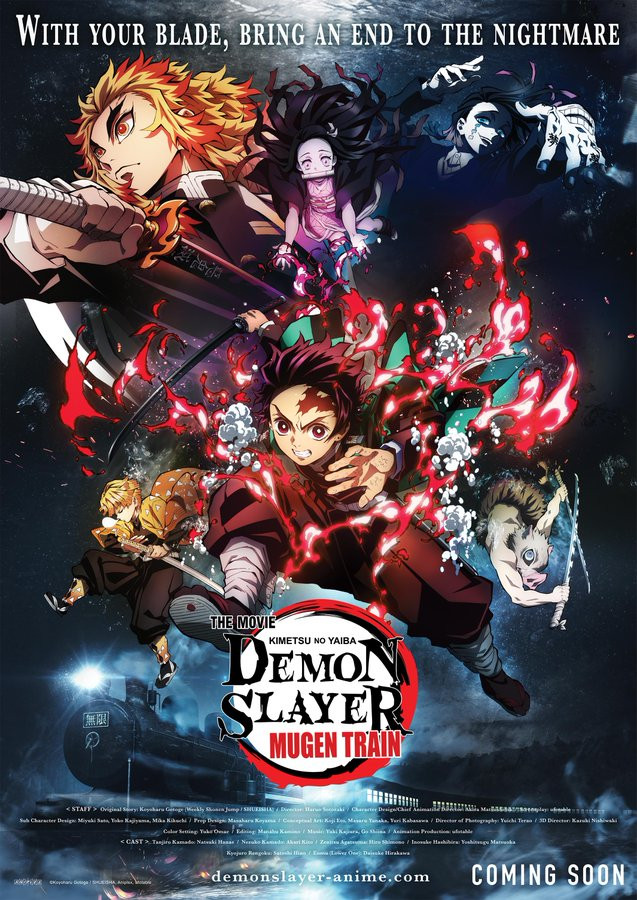 If you love the toy virtual pets of Tamagotchi, you might want to snag one of these pets. According to Crunchyroll, there is going to be a Demon Slayer versions of Tamagotchi and they are coming to North America. According to the official Twitter, you can already pre-order and buy your own pet for about $24.99 at any retailer like Amazon, GameStop or Entertainment Earth.

source:
Movie
TGIF!
Thank God it's Friday! Wow, what a week. It's me, Matthew and I am here to give you memes and news for today in this episode of Friday Funny. There is not much news I can tell you so please excuse me for that; life been really busy on my side. To take away the attention from news such as voice actors and being politically correct, we got an update with the anime movie Violet Evergarden the Movie. This delayed movie will be released in theaters in September 2020 on Japan. Can you believe that we are in July already? We are halfway done with 2020 and if we continue being careful, we could survive COVID-19 and make it to a new year 2021. We just gotta stay clean and wear a mask for pete's sake. Tomorrow is Independence Day or also called 4th of July. Let's remember why we celebrate this important American holiday and that is where we, Americans, remember the day the Declaration of Independence was signed and we are liberated from the British Rule. As we go out and be with friends and family, please be careful. Not only to stay safe from the virus, but also please be careful driving since this holiday is on Saturday. A lot of people will be going to parties. Let's celebrate America's birthday and let's do it safely. God bless America! Before I forget, if you are watching Toonami at Saturday, there will be a Dragon Ball Super anime marathon. My Hero Academia season 4 has officially ended for the English Dub.
Please feel free to donate at Ko-fi to help my site grow:
Let's celebrate America together!
Here are some patriotic songs to help remember how it feels to be American.
God bless you whomever is reading this.