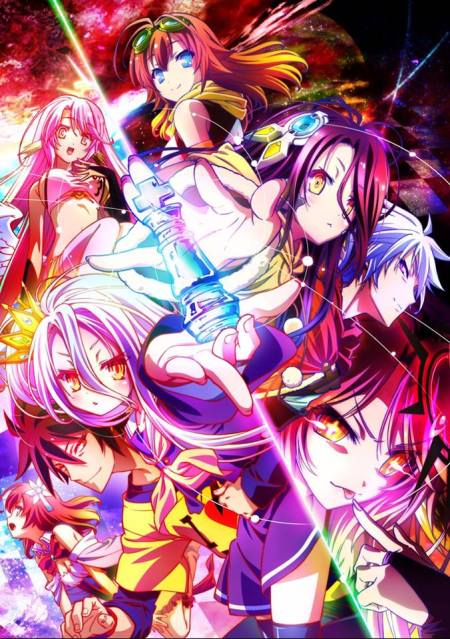 This is out of the blue. I don't usually shop at Amazon that often and I prefer to shop via smaller markets to show support. It has come to my attention that if you are light novel fanatic, you might have to shop through a different market. Yen Press announced on Twitter that the light novel series No Game No Life will be pulled out from the Amazon shopping site. It's unknown why Amazon did this, but you can no longer buy this series from them; this includes digital and print formats. Instead if you want to purchase the No Game No Life novels, you'll need to shop on sites that sells light novels such as Rightstuf, Barnes and Nobles or other places.
Rightstuf synopsis:
Meet Sora and Shiro, a brother and sister who are loser shut-ins by normal standards. But these siblings don't play by the rules of the "crappy game" that is average society. In the world of gaming, this genius pair reigns supreme, their invincible avatar so famous that it's the stuff of urban legend.
So when a young boy calling himself God summons the siblings to a fantastic alternate world where war is forbidden and all conflicts – even those involving national borders – are decided by the outcome of games, Sora and Shiro have pretty much hit the jackpot. But they soon learn that in this world, humanity, cornered and outnumbered by other species, survives within the confines of one city. Will Sora and Shiro, two failures at life, turn out to be the saviors of mankind? Let the games begin…!