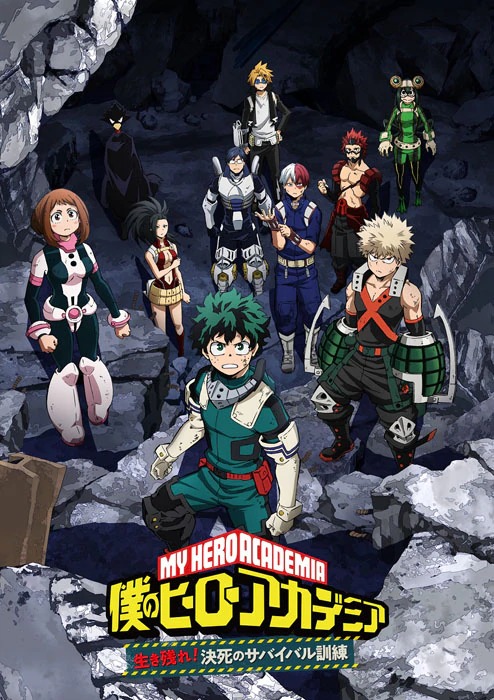 Great news MHA fans! We may have to wait for season 5 of My Hero Academia, but we can expect some upcoming anime this month. Announced today from Funimation and Crunchyroll, My Hero Academia will be getting a two part OVA episodes According to these sites, these OVAs will be aired at the same time as Japan on August 15th for all regions.; the OVA will be subbed. The OVA us titled "Make It! Do-or-Die Survival Training" and it will be a two-part episode taking place in season 3.
Funimation synopsis:
In this brand-new adventure, some Class 1-A students are sent to hone their survival skills at a training course. Having yet to receive their provisional licenses, they're eager to cut loose and have a little fun. They quickly discover that the danger they face is no simulation! It's going to take their combined training, teamwork, and quick thinking if they're going to pass this assignment!
source: