Toonami is constantly changing and even with COVID-19 going on in the world, there won't stop giving us something fun to watch on Saturday nights. It has been announced that Toonami is teaming up with DC comics and will be airing some animated Batman movies in the two weeks of August; Aug 15th and 20th will air back to back of Batman movies. Depending on the timezone you live, you wouldn't want to miss these epic movies.
On August 15th, Toonami will be airing Batman: Year One and Batman: The Dark Knight Returns Part One. On August 22nd, Toonami will be airing the anthology movie Batman: Gothan Knight and the finale called Batman: The Dark Knight Returns Part Two.
Batman: Year One 
Two men come to Gotham City: Bruce Wayne, after years abroad feeding his lifelong obsession for justice and Jim Gordon, after being too honest a cop with the wrong people elsewhere. After learning painful lessons about the city's corruption on its streets and police department respectively, this pair learn how to fight back their own way. With that, Gotham's evildoers from top to bottom are terrorized by the mysterious Batman, and the equally heroic Gordon is assigned to catch him by comrades who both hate and fear him themselves. In the ensuing manhunt, both find much in common as the seeds of an unexpected friendship are laid with additional friends and rivals helping to start the legend.
Batman: The Dark Knight Returns Part One
In a dystopian near-future version of Gotham City, 55-year-old Bruce Wayne has retired from being Batman following the death of his former Robin, Jason Todd. Criminals now run amok and the city is constantly terrorized by a gang known as the Mutants. However, the escalating brutality of the Mutants prompts Bruce to take up the mantle of Batman again, but the public opinion over Batman and his methods is sharply divided.
Batman: Gotham Knight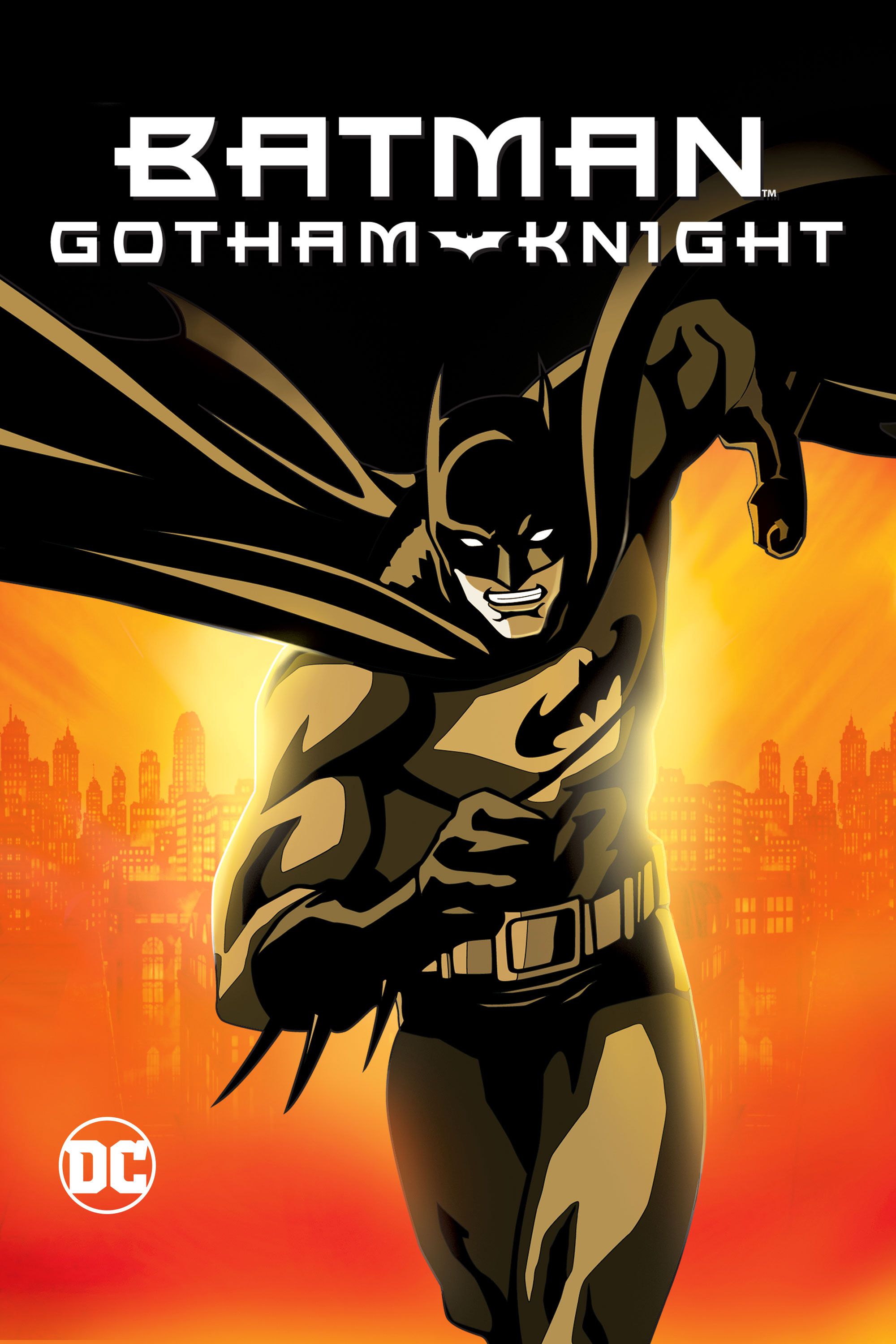 In this 6-story anthology collection, Batman faces villains both new and old in a timeline set after Batman Begins. In "Have I Got A Story For You", three kids tell wildly different stories about Batman during a fight through Gotham. "Crossfire" focuses on two policemen who end up getting in the middle of a crime battle. "Field Test" has Lucius Fox creating a new technology for Batman, but is it too powerful? "In Darkness Dwells" features Killer Croc and Scarecrow, who have kidnapped a priest. "Working Through Pain" goes through flashbacks of Bruce Wayne's training while Batman finds his way through the sewers. Finally, "Deadshot" focuses on the titular sniper, who has a new target in Gotham.
Batman: the Dark Knight Returns Part Two
After a 10 year absence, the Dark Knight has returned to Gotham to fight the Mutant threat. After defeating the Mutants, he has taken control of a gang loyal to him in order to make Gotham a safer place. But, the Joker has decided to stop this and fights against Batman in a deadly duel. Meanwhile, Superman is ordered to stop the Dark Knight because the government believes that his ways are wrong. As Batman fights the Joker, the Man of Steel prepares for his greatest fight.
What do you think about Toonami adding these movies? If there is any plans for more what other DC movies do you want to see on Toonami?
source: