As a way to celebrate this awesome achievement of reaching over 1,337 posts on my site, I have a story I want to tell you and it's a personal one. Rather than talking about how I been through 2020 with the pandemic or anything nerd related stuff I been doing like games or anime, this one will be about me and my girlfriend Allie and how much this relationship has affected me in 2020. Originally, I was going to expand on this title and add The tale of a gutsy knight in a love quest (After rethinking this title, I am glad I didn't choose it because I didn't want to make a reference to a certain someone online) or how it started vs how it's going, but I will stick with something simple. This is the story of how I started 2020 and where it's going and hoping what to expect for the future. It's basically an abridged tale of me and my time with my girlfriend Allie.
2020: Off to a bumpy start
Thinking all the way back to the beginning 2020, most of us was ready to end 2019. It was another eventful year such as movies like the conclusion to Star Wars's Sequel Trilogy and the Avengers final fight with Thanos in Endgame. We world moments like the fire of Notre Dame, people wanting to raid Area 51 and the introduction to Disney Plus and we got The Mandalorian. We even had controversial movie moments such as people too scared to watch Joker and how Sonic the Hedgehog the movie was received negative feedback due to Sonic's realistic appearance that it had to be pushed back. Ironic that Joker didn't encourage people to become violent, but there was a stabbing for those who wanted to see Frozen 2. With 2020, people was expecting a new and exciting change; we already entered a decade and we hoped things was going to be an adventure. For me, I knew things was going to change for me starting the year, but I didn't think anything drastic would happen.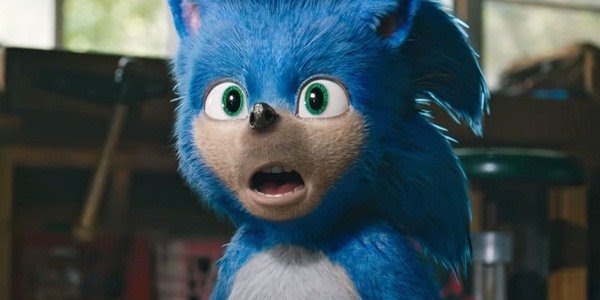 A tale of meaningful numbers
Most everyone has a favorite number. It could be a day when you were born, the day you started school or the day when you married. Some people believe numbers can determine fate and others believe in meanings. The number 7 means completion according to the Bible. Number 6 means man and it means man is flawed with sin. Some people, there are such things of luck and unlucky numbers. 777 is commonly considered lucky and you might have seen in in casino's slot machines or even in video games such Final Fantasy. 13 is considered unlucky to some as some believe it reference the Last Supper with Jesus and how Judas, a former disciple, was the thirteenth member of the feast and he was the one to betray Jesus and it took place on Friday. There is one forbidden most fear which is 666, the number representing the devil and it's the Mark of the Beast. Whomever receives the number will not get salvation and will instead get tormented.
For me, one of my favorite numbers is 15. The reason is because it comes from my favorite game Final Fantasy XV. This game is one of my all time favorite video games. This number also holds a special place in my heart in regards with Allison. 15 is what started it all.
Jan/Feb/Mar
What better way to start the year with an anime movie. My friend Allison invited me to see the movie Weathering With You, a movie directed and worked by Your Name creator Makoto Shinkai.
We saw this movie dubbed in English on January 15th and this movie was amazing. I never saw Your Name, but it was movie worth watching for the animation and to make your eyes cry like the rain. When we got done with the movie, I asked myself, I really enjoyed the time and Allison does make me happy. Is it possible to be more than friends? Am I good enough to keep her?
In February, as a way to celebrate Valentines Day weekend, I asked Allison out to see the movie Sonic the Hedgehog. It wasn't a romantic date, but it just a date to sit down and have a good time. After that, I took her to my place and we even watched a movie called Detective Pikachu. We saw too movies on the same day; it was on February 15th.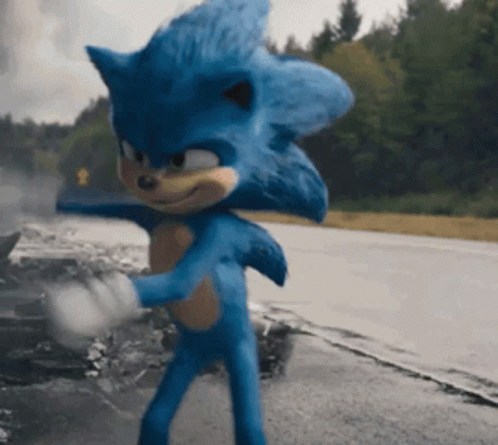 Through February, we had some fun time. I took her to my church and then one day I took her miniature golfing. February was a fun month. Despite the fun, I asked myself again? Can I do this? She loves me, but will I still make her happy even I wasn't perfect?
In March, this is the turning point. It wasn't the 15th, but I went to see Onward with Allie on that weekend. After the movie, we went shopping and then I finally made a decision. "I in", I told her and I explained to her that I am ready to be more than friends. It was that moment, we were a couple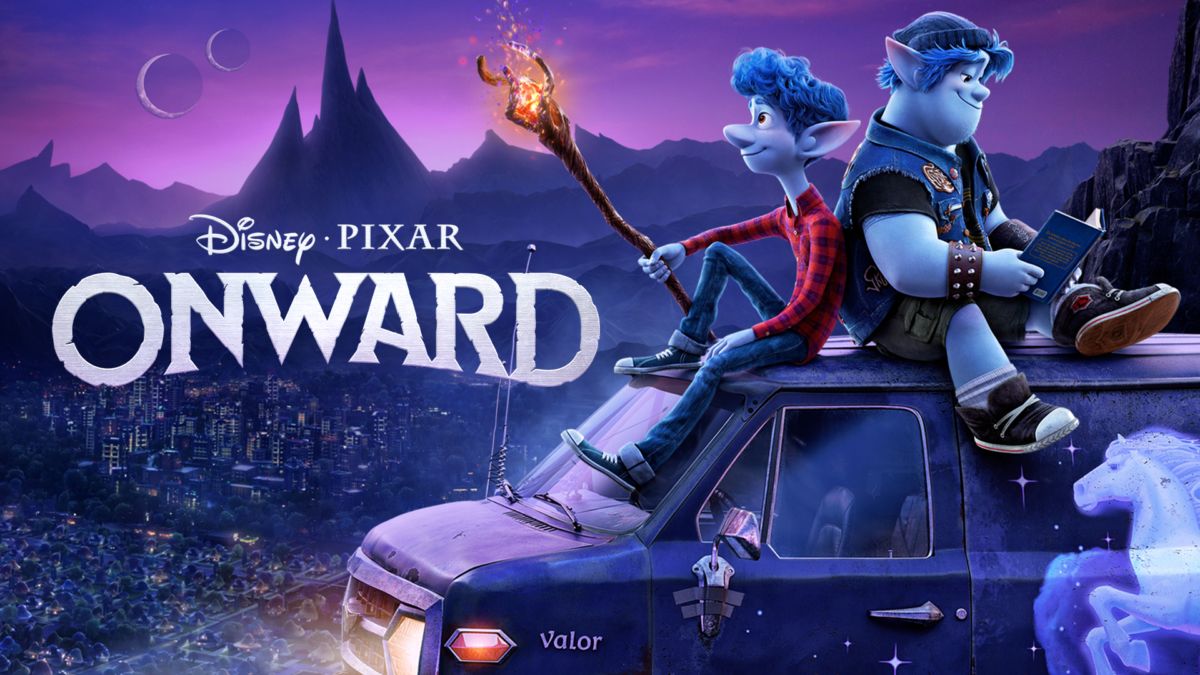 Apr, May, June
What a bad time for the year. With COVID-19 being active, I lost my old job and I couldn't do the fun things I wanted to do with Allison like going to the theaters or go mini-golfing. It was that bad that the government encouraged us to stay home and don't go anywhere except for essentials. Still, it didn't stop us from having fun being a couple. We had our own movie date and watched movies like the new Scoob! and I took her out on a hiking adventure at my home area.
July, Aug, Sept
Summer was one heck of a season. Despite the outbreak, people wanted to have fun in the sun. While adjusting my job, I had to learn to balance out my life at home, work and with my girlfriend. Fortunately and Thank God, it worked out well. On one of our dates, we went to a little park and ate lunch while watching turtles and ducks play at a lake. It was a park she always wanted to take me and it was nice seeing what she enjoyed. On Independence Day, after work, we got together and ate delicious food with my family.
On August, before she left for vacation to be with her mom, my family and I got together and wanted to celebrate her birthday early. I wanted to spoil her on this special day. I took her to a small beach and we hung out in the sun and played with the water. I got her gifts such as some Inuyasha seasons DVD sets, a Sailor Moon Monopoly gameboard and even the first DVD set of Sailor Moon Crystal. We ended the day watching the first 4 episodes of Sailor Moon Crystal.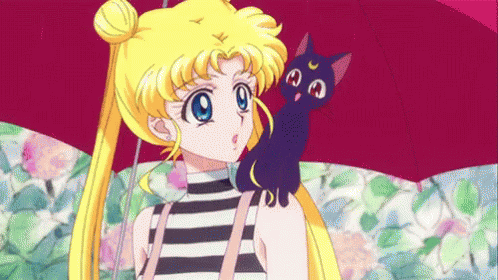 Oct and Nov
The big three remaining months of 2020. The first month was October and this was the time of Halloween. While the coronavirus has affected most Halloween events, I wasn't too concerned because I was looking forward to seeing the anime movie Lupin III: The First. At first, I was hesitant to ask Allison if she wanted to watch it with me, because she hasn't seen any Lupin anime like I have and I was worried if she would be bored watching it with me. Through a prep talk given from her, she told me she doesn't mind going with me as long she is with me. This is where I learned (or still learning) to assume less or don't make assumptions for someone. On Halloween Day, we watched movies such as House of Villains and The Castle of Cagliostro.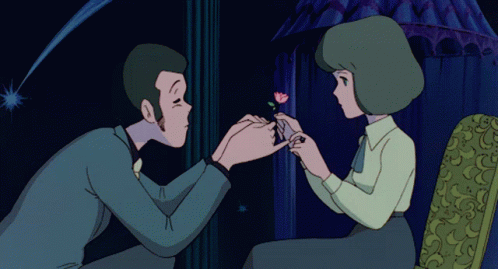 On Thanksgiving, we had Thanksgiving dinner together the family and we got to enjoy some fun time. For this Thanksgiving movie night, we ended up watching one of her favorite romantic animated movie Anastasia.
Dec and future
By the time you read this, we are already in December. I am not sure what plans does December hold for us, but if possible, I would love to celebrate Christmas time with Allison. With work and coronavirus going on in life, I am not sure how I can still maintain free time for others. I will say this, even though this year hasn't been the best for all of us, there are some good in this year. Who would have thought this average, simple man who is only good is writing and playing video games can find someone who loves me. I am not sure what to expect for 2021 and that sometimes scares me. I hope and pray that I can still be the man who can make his girlfriend happy and comfort her in bad times. I hope I can still fill her excessive love and joy. I want to make more happy memories. Whether we shop at our favorite stores, have silly arguments or even cozy up for a movie and be commentators, I still want to experience this love. I am not good with words and even if I shout, I would still mess up on expressing myself. All I can do is speak what's in my heart and talk as if I was speaking in person, face to face. Despite the rough year we have going on, I am blessed to have someone to be there for me and remind that love is powerful. Thank you, Allie for showing me your love. May God be with you in 2021. You're the queen of my heart.
The End