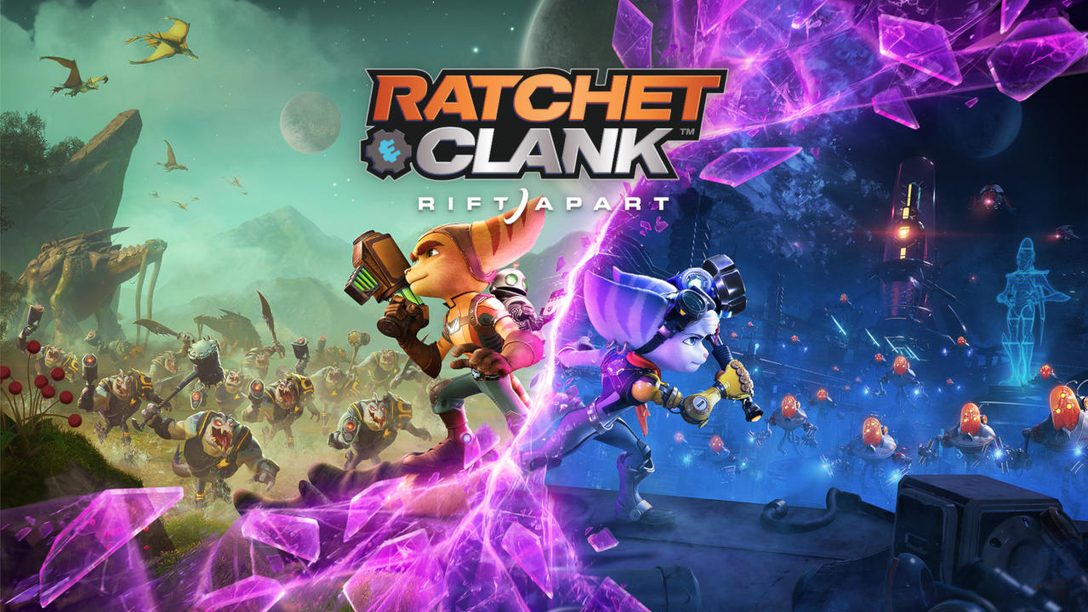 Great news foe PS5 owners, your favorite Lombax and robot heroes are coming back and they are coming quickly! Revealed during the PS5 announcement along with Miles Morales: Spider-Man, Insomniac Games announced the new Ratchet and Clank games called Ratchet and Clank: Rift Apart. According to the Playstation Blog, Ratchet and Clank: Rift Apart will be released in June 11th, 2021. Unlike most Ratchet and Clank games, this story will be "stand alone" where new fans can jump in and enjoy Ratchet and Clank or if you are an old fan, you will feel right at home.
Pre-orders are available today. There are some bonuses to those who pre-order the digital versions. The standard version will give players the Pixelizer weapon from Ratchet and Clank (2016) and the The Carbonox armor from Ratchet and Clank: Going Commando (2003). The deluxe editions grants gamers five additional armor sets, 20 Raritanium, a sticker pack which allow games to take pictures in the game, digital artbook and soundtrack. Standard Editions can still obtain the deluxe edition by paying $10 USD/CAD to upgrade.
Are you ready to play Ratchet and Clank again?
sources: