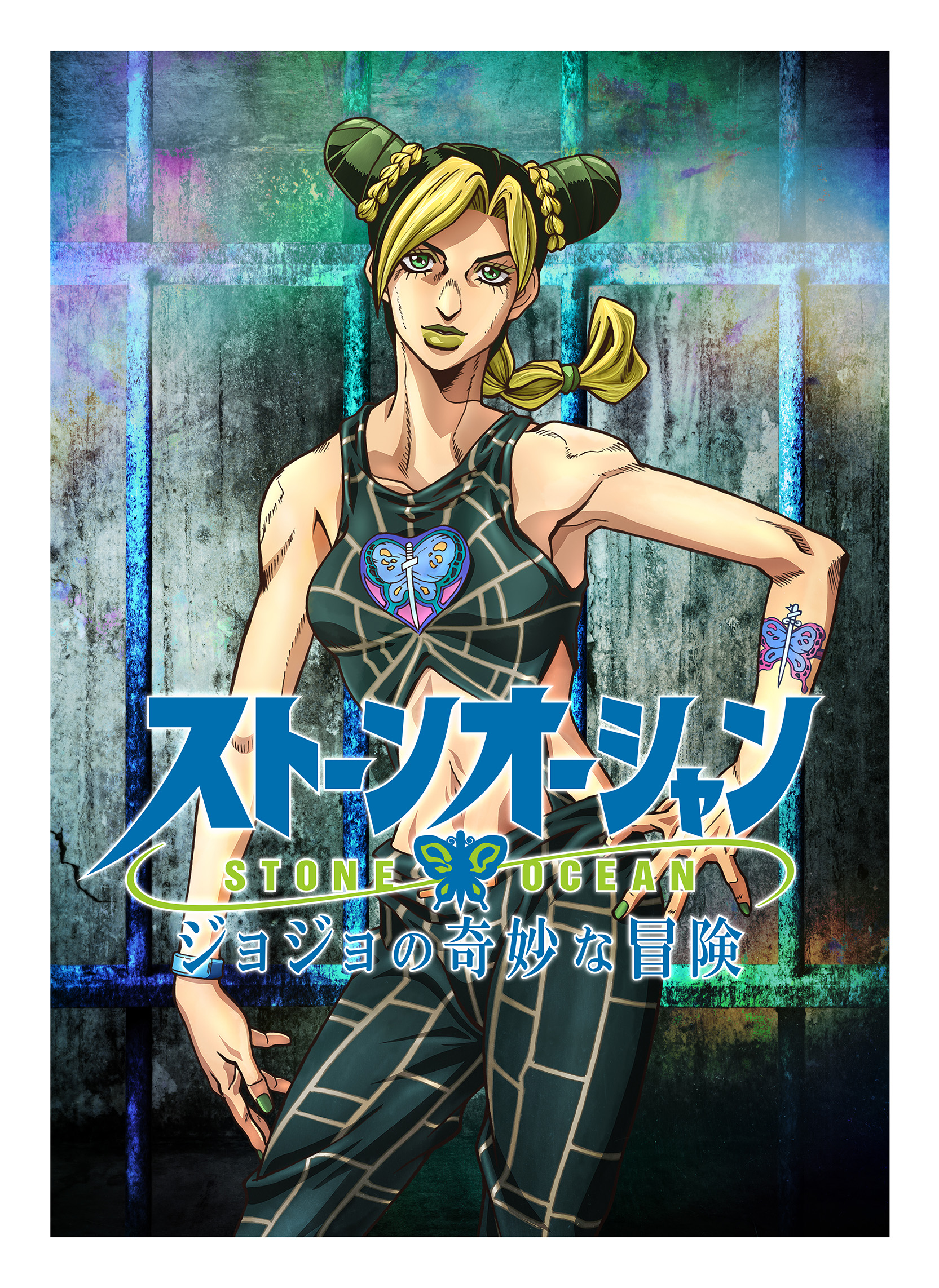 I hope everyone had a blessed Easter this Sunday. While you guys spent time with family and friends, the anime community got something sweeter than chocolate bunnies.  This weekend, Japan held a special event called JoJo's Bizarre Adventure the Animation Special Event to share some news. The biggest news that shook online is the announcement of the anime adaption of Part 6: Stone Ocean. JoJo's Bizarre Adventure: Stone Ocean will be getting an anime adaptation. The focus of this part takes place 10 years after the events of Golden Wind (Part 5) and it focuses on Jotaro Kujo's daughter Jolyne Cujoh. The manga of Stone Ocean was created by JoJo creator Hirohiko Araki started from January 1, 2000 to April 21, 2003 and collected a total of 17 volumes. It also been announced that Japanese voice actress Ai Fairouz will be voicing Jolyne Cujoh. Ai Fairouz also voiced Hibiki Sakura in the anime How Heavy Are the Dumbbells you Lift?.
Here is what Ai had to say about the role:
"I cannot live without "JoJo's Bizarre Adventure" series and it is also what aspired me to take voice acting as a profession.
So when I heard that I was going to be able to participate in the series, I was lost for word and surprised that "Even a Stand would be blown to the moon".  
I cried so much as it was literally the moment my dream came true, which I have chased over for 12 years.
I love and admire Jolyne as a character and her beautiful, strong nature gave me strength especially during my student years, so I am grateful for the opportunity to voice Jolyne."
source: Crunchyroll