Remember Midway
Okay imagine this: you either had a PS3 or an Xbox 360 in 2008. Before NetherRealm Studios that made the Injustice series, we had a game company called Midway Games. Midway Games was a game company that was well-known for creating games such as Gauntlet, Rampage, The Grid and even Mortal Kombat.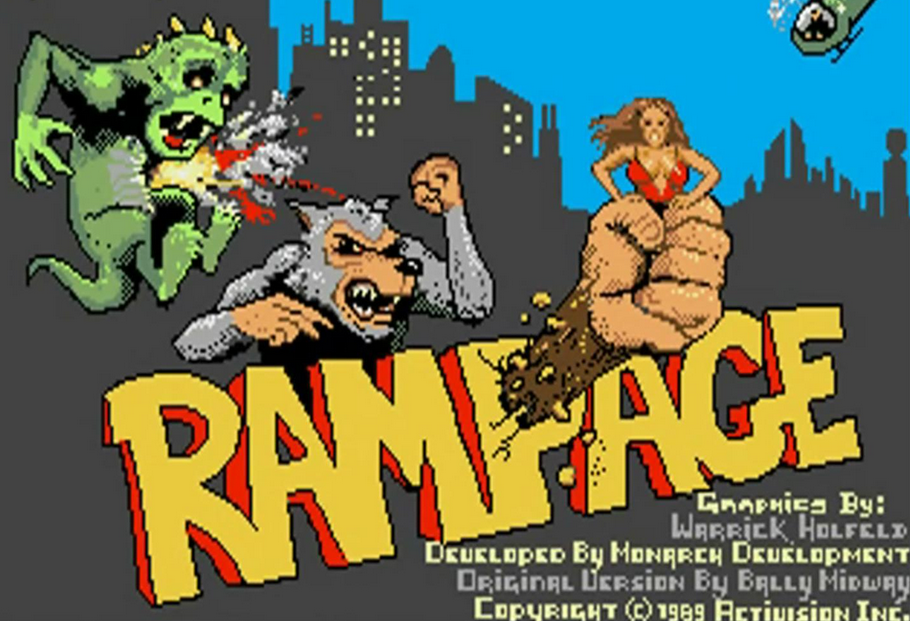 Focusing on Mortal Kombat, Mortal Kombat made its debut in 1992 in the arcades and it was made by Ed Boon and  John Tobias. What started off as a rough draft game having actor Jean-Claude Van Damme as the main protagonist which is now currently a well-known game which allows players to kill their opponents in a bloodbath, gore fashion. Mortal Kombat became well-known for the good and bad reasons due to its content. Despite the game getting praised for the fun combat, the game introduced the ESRB rating system due to the extreme violence. Due to the success, Mortal Kombat gained many sequels, spinoffs and even live-action titles like the movie and the Mortal Kombat Conquest series. However, once the games jumped into 3D and money got tight, Midway Games was struggling in the games industry. In 2006, Midway Games was ready to close the story with the Mortal Kombat story by releasing the game Mortal Kombat: Armageddon. This game would include every character they made from 1992 to 2006 including 4 brand new characters like Taven, Daegon, Meat and the monstrous Blaze.
Mortal Kombat vs DC Universe: The end of Midway Games and the beginning of NetherRealm Studios
In 2008, Ed Boon would bring back Mortal Kombat, but have it has a crossover fighting game that was parallel to Capcom's Marvel vs Capcom series. He would team up with DC comics and Warner Bros and bring forth Mortal Kombat vs DC Universe for PS3 and Xbox 360. The game would pit characters such as Scorpion, Sub-Zero and Raiden and fight aginast the DC heroes and villains like Batman, Superman and Joker. There is a total of 22 characters, but 11 characters from each from the worlds. The only unlockable characters game offered was Mortal Kombat's Shao Kahn and DC's Darkseid. Dark Kahn was the game's final fighter to the story in which the two villains would fuse and become one villain and this was the only game which had this character. The game got praised for the fun combat and bringing in some well-known characters, but the game had issues too such as not having a lot of unlockables besides the two characters. Also, it was tough having a toned down version of Mortal Kombat where displaying characters killing DC characters in a gruesome battle and having heroes like Superman kill his opponent.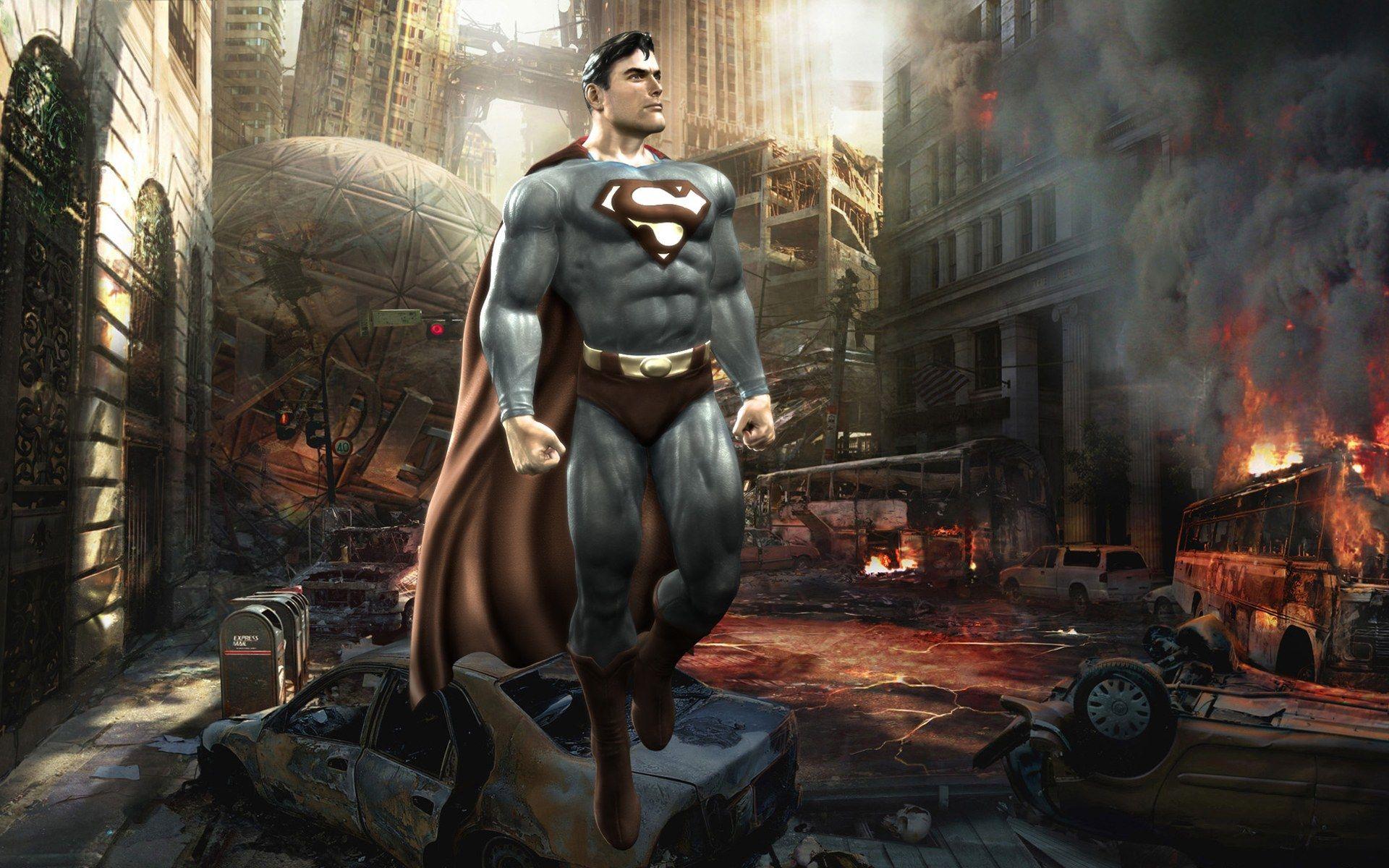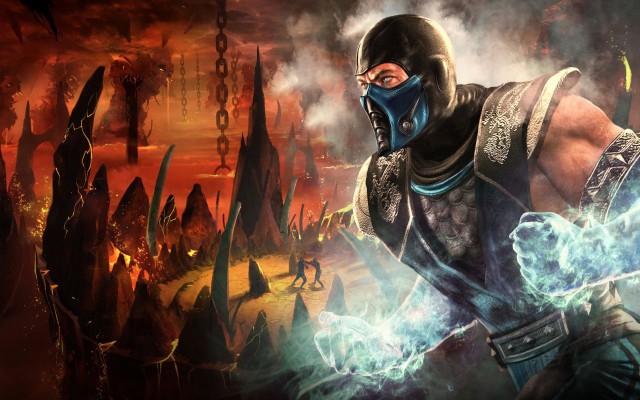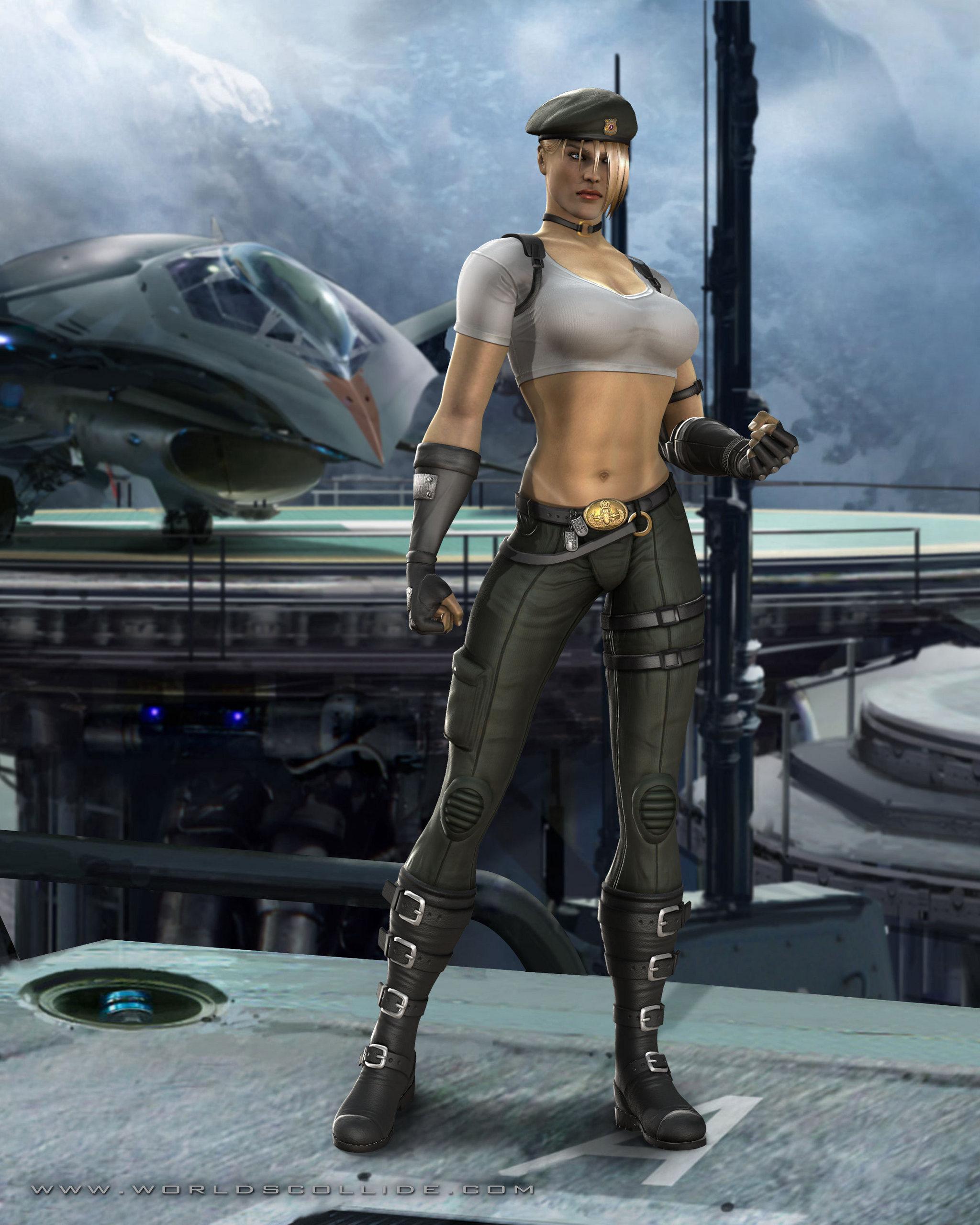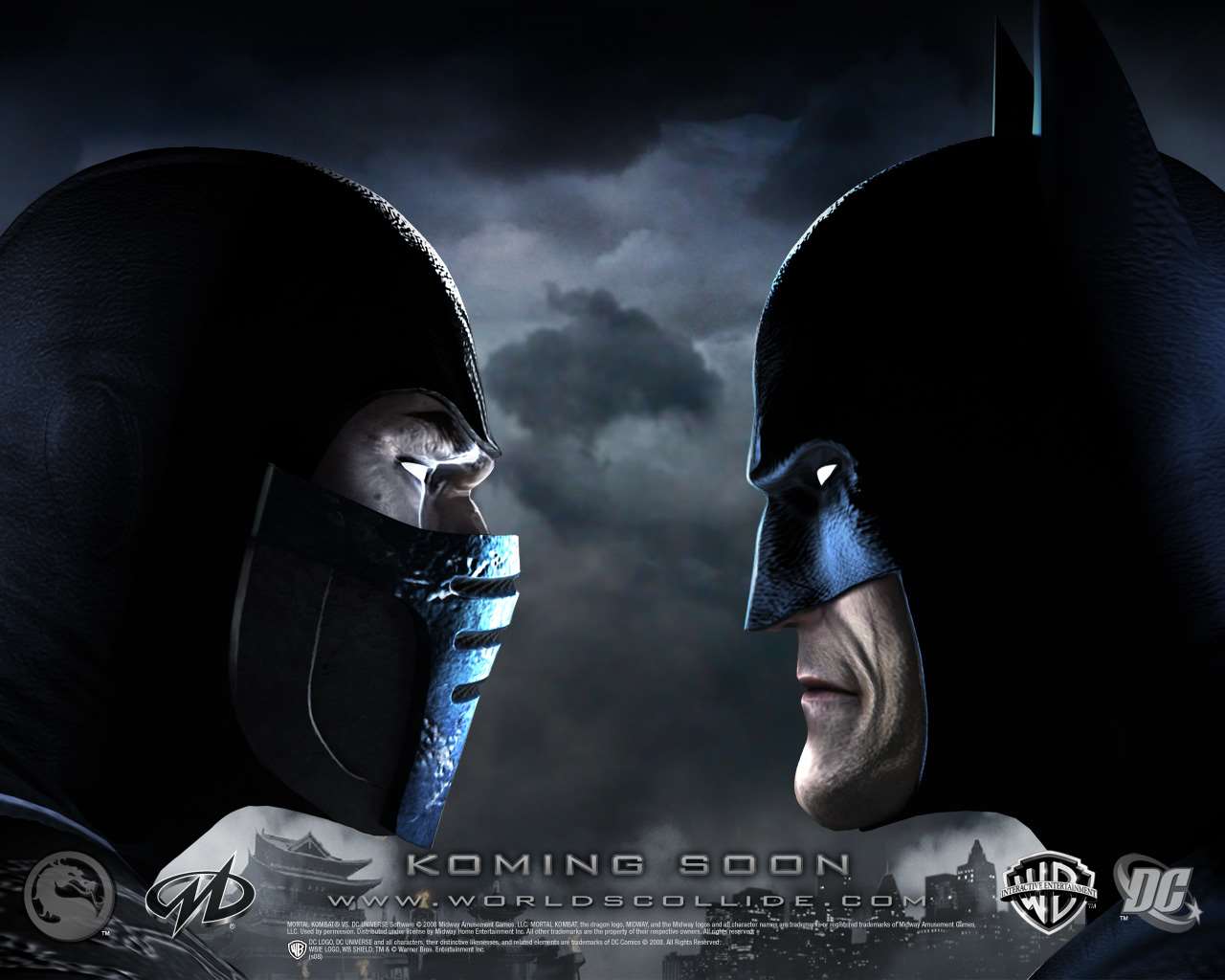 This would be the final Mortal Kombat game that Midway would make because in 2009, the company declared bankruptcy. As time passed, Warner Bros. Interactive Entertainment would purchase the assets of Midway Games titles which was Mortal Kombat and that's when Ed Boon would work with WB and create NetherRealm Studios. Thanks to NetherRealm Studios, the would bring back and reboot Mortal Kombat and release the 2011 title game Mortal Kombat (also known as Mortal Kombat 2011 or MK9). They would also create the DC fighting game Injustice: Gods Among Us in in 2013. They also create minor Batman games like Batman: Arkham City Lockdown and Batman: Arkham Origins for mobile phones. Currently, the recent game they did is Mortal Kombat 11 in 2019.
Meat Topic: Is it possible to bring back a Mortal Kombat vs DC Universe game?
With all this information about Mortal Kombat and NetherRealm Studios, we have come to the heart of the article. Would you like to see NetherRealm Studios make an attempt to create a Mortal Kombat vs DC Universe? I never played Mortal Kombat vs DC Universe the game, but I have seen gameplay videos and heard reviews on the game. I like crossover games. When I played the Injustice games I enjoyed using different characters to fight the main characters such as having Scorpion fight against Batman in the first Injustice or have Raiden fight Superman. In belief, it was tough to make a fighting game having characters like Mortal Kombat and DC Characters against each other. You can't help but imagine your favorite heroes either getting killed or killing others because that would go against the moral code. In Mortal Kombat vs DC Universe, Mortal Kombat characters could kill the DC characters, but the fatalities was toned for the T rating and that meant no gore was allowed. DC characters including the villains couldn't kill their opponent and can only do heroic brutalities.
Could DC cross the rated M borderline?
For Mortal Kombat, if you wanted them to fight DC Characters, you have to consider the audience. Similar to Marvel, DC attracts fans from all ages from the young to the mature adults. However, in this day in age, it could be possible to bring these DC characters into a rated M game. We have had DC movies in which entered dark territories in both live action and animation. We had a realistic story such as Joker, a dark action perspective of Zach's Snyder's Justice League and even the brutal movie Justice League Dark: Apokolips War. In the world of Mortal Kombat, they even included Joker in the Mortal Kombat 11 and given him some graphic fatalities. In case if you forgot, Batman Arkham Knight was given the rated M rating due to language, violence and dark themes.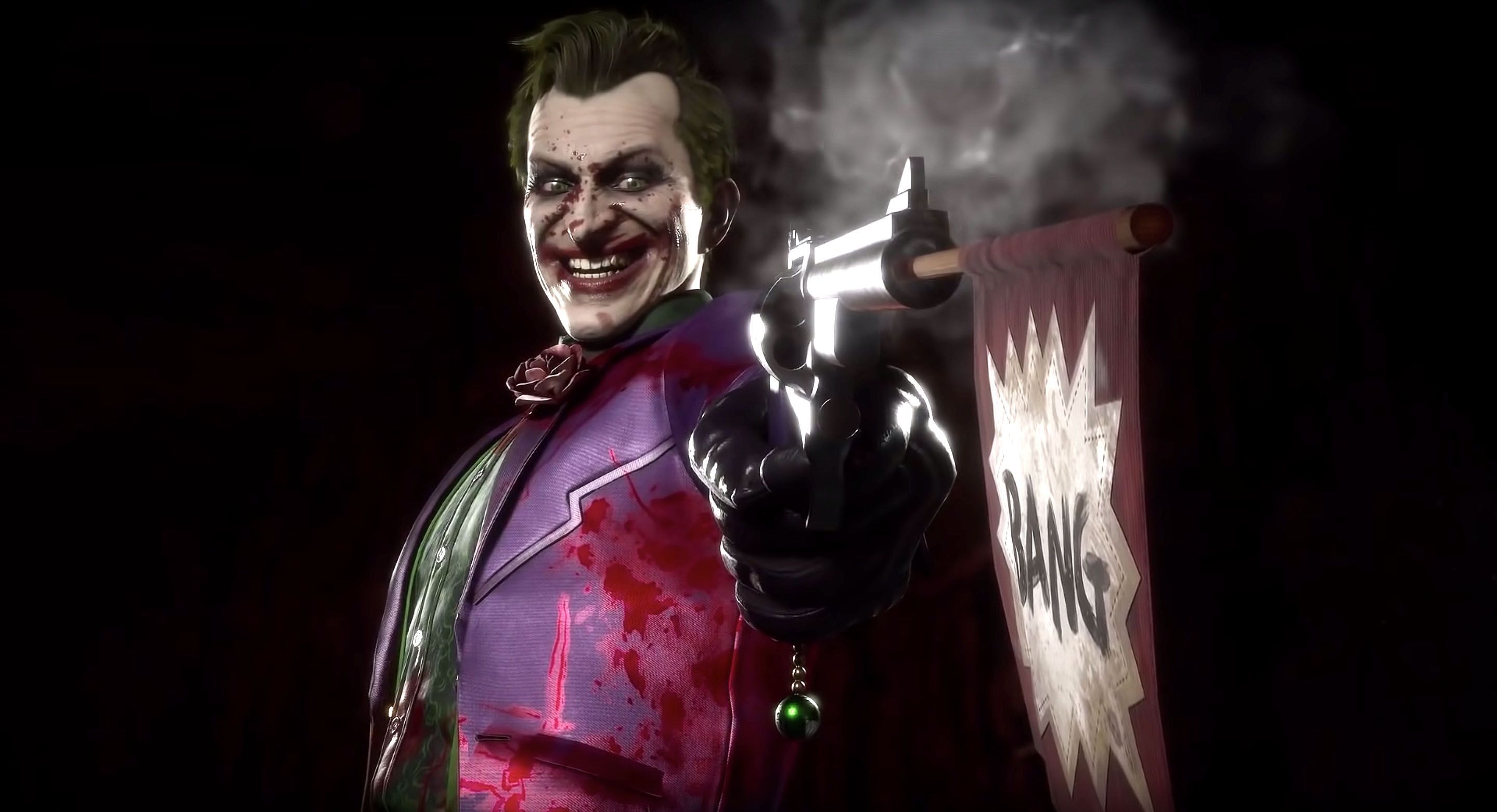 In the comic books as well, we also have even a character like Batman, a hero known for not killing, has killed depending on the story.  In the comic book Dark Nights: Metal, we have a story of many multiple Batman from different negative universes who strayed away the path of heroism and resorted to corrupt justice or became evil entirely. We have a Batman who is fused with Joker toxin and he killed the entire Justice League and we have another Batman whom gained the power of God of War and killed Wonder Woman. the animated movie Batman: Under the Red Hood returned last year and was titled Batman: Death in the Family in which fans could watch Under the Red Hood and interact with the story. The movie was given the rating R due to gruesome deaths.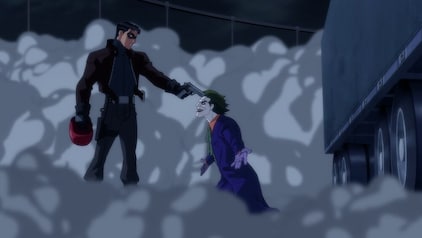 Besides the violent content, NetherRealms Studios have added slight easter eggs and references to MK vs DC Universe in their recent titles. If you pit Raiden with Superman in Injustice 2, Raiden can't help but feel in disbelief to see Supes turn into tyrant after working in the past and defeating Dark Kahn. In Mortal Kombat 11, if you purchased Joker, Joker has a unique interaction with Cassie Cage. He tells her that this is not the first time he interacted with the MK world. He also adds to the comment that he was in all the "rage" with his fans making a references to Mk v DC where rage was fight mechanic and theme.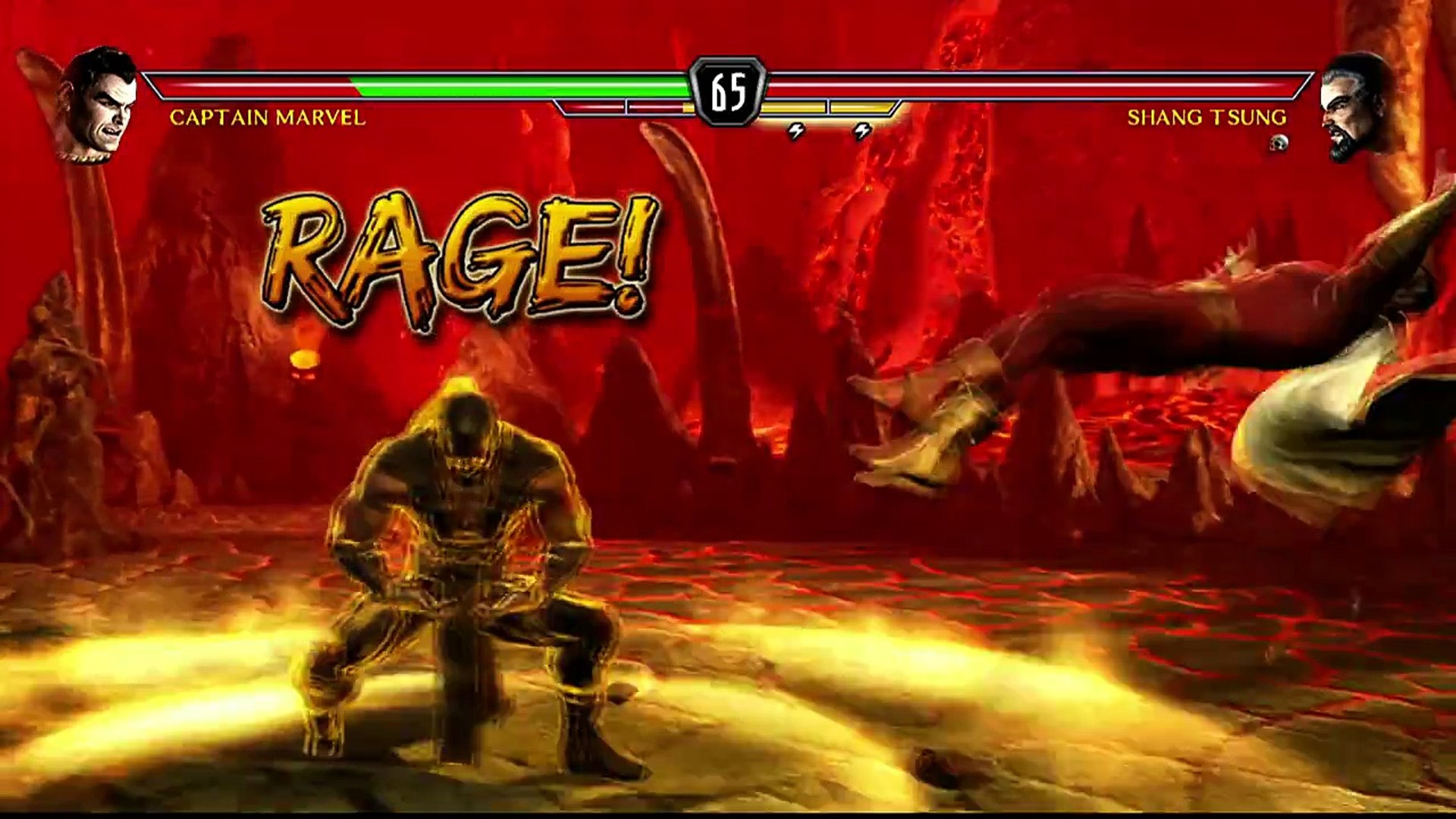 Conclusion: Possible or Impossible at this point?
Times has changed throughout the years of Mortal Kombat and DC. Mortal Kombat is constantly growing and with Mortal Kombat 11, fans can still enjoy the funs of fighting with fatalities and even play with random guest characters like Joker, Spawn or Rambo. DC has been evolving as well in the films industry, comics and even in games. While there hasn't been any news of an Injustice 3 game, DC has been active. Besides having characters like Batman, Joker and Harley Quinn join Fortnite, Warner Bros are in the works of working with companies and making big games like the upcoming Gotham Knights and Rocksteady's Suicide Squad video game. Despite these companies being busy, it would be interesting to see Warner Bros and NetherRealm Studios work together and try another attempt with Mortal Kombat and DC Universe. I feel like if NRS decides to crank the rating to M and WB allows death/fatalities in DC, it would probably surpass the first game. Besides MK, DC could utilize all the mature themes from past projects and incorporate into a game. Imagine the next MK vs DC game introducing the Dark Night Metal characters and using the violent nature or bring in fatalities from movies. Fatalities like Wonder Woman cutting someone's head off (Justice League Film 2021), Superman snapping someone's head (Man of Steel 2013), Superman using his lasers to drill someone's head (Injustice: God's Among Us) or give us a character like Mera and she could use her powers to suck the blood out of her victims (Justice League film 2021). To sum it up, if you let DC off the leash, you'll be surprised to see how dark they get. However, I will also say the chances of a crossover sequel or reboot might be slim due to the companies priorities. DC has their own fighting game which Injustice and NRS has Mortal Kombat and they can go all out in deaths.
What do you guys think? Would you like to see a return to Mortal Kombat vs DC Universe? Or do you just want things to stay the way they are and not go through this go again.