In these past couple of weeks, we have had some exciting Sonic news. We're getting some new Sonic content in Sega games, an updated remastered version of Sonic Colors and a brand new Sonic project game for 2022. Plus, Netflix is currently working on a brand new animated series called Sonic Prime for next year. Just like the title says, I want to start this fun discussion article with this question: who is your favorite Sonic voice?
Sonic is a very popular character in Sega's franchise. He first started off in 1991 in the video games, but then later evolved throughout in media such as anime, cartoons, comics and even a live action movie. While there are different versions of Sonic, there is also many voices for this blue hero. When it comes voices, I am more familiar with the video game versions and also the movie from 2020.
Ryan Drummond
Making his grand debut in 1998, Ryan lends his voice as Sonic in Sega's last console, the Dreamcast and in the game Sonic Adventure. As time passes, Ryan would later voice Sonic again in other Dreamcast games such as Sonic Adventure 2 and Sonic Shuffle. His last roles as Sonic was in 2004 where he voices him again in Sonic Heroes, Sonic Advance 3 and Sega Superstars. I really like his voice and I felt like his voice was fitting. It made Sonic sound confident despite the odds against him. He almost sounds like a leader among his group and he always had his trust on his friends.
Jason Griffith
Another favorite voice I like is Jason Griffith. Ryan's voice for Sonic didn't last long, but he did leave an impact for the fans. Jason first started voicing Sonic in 2003 when the anime Sonic X launched in America; in video games he voiced Sonic in 2005 in games such as Shadow the Hedgehog and Sonic Rush. Not only he did Sonic, but he also voiced Shadow the Hedgehog and Jet the Hawk. Jason voiced in many iconic games such as Sonic 2006, Sonic Unleashed and even the storybook games like The Secret Rings and The Black Knight. According to Wikipedia, his last role as Sonic was in 2010 where he voiced as Sonic in the racing game Sonic and Sega All-Stars Racing. For a Sonic game, it was in 2009 where he was in Sonic and the Black Knight and Mario and Sonic at the Olympic Winter Games. Jason's voice was another great choice for Sonic. Not only for Sonic, but Jason's voice was in my opinion very versatile. He could either sound like an upbeat hedgehog, a hardcore distant hedgehog or a cocky hawk. I especially like his Werehog voice in Unleashed. Sonic as a Werehog made Sonic sound intimating. As a kid, I always imagine Werehog Sonic sounding like Super Saiyan 4 Goku's voice.
Roger Craig Smith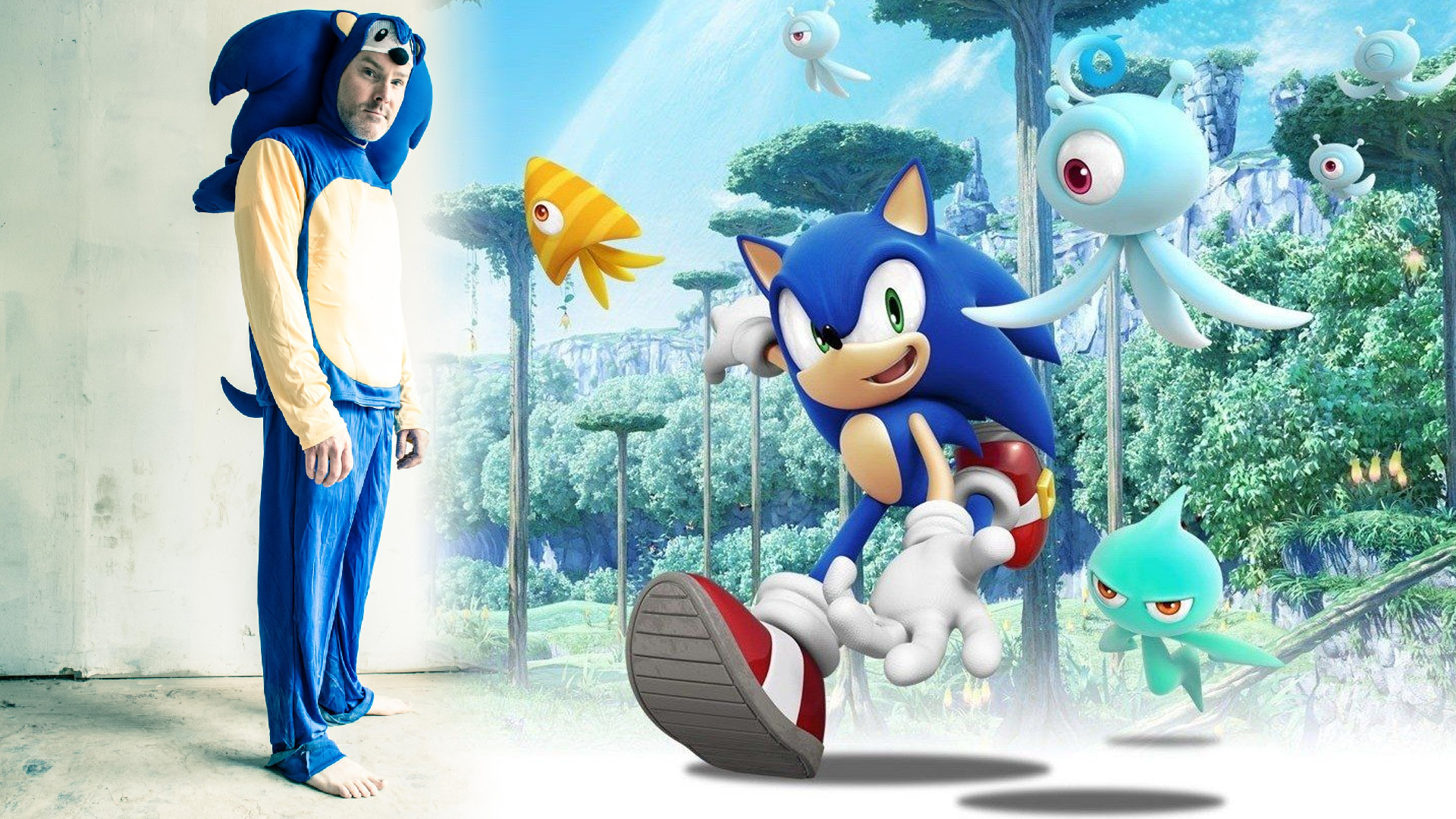 Besides voicing Chris Redfield in Resident Evil and Ezio in Assassin's Creed 2, Roger is currently the blue hedgehog in video games. Making his Sonic game debut, he showed in 2010 and worked on games such as Sonic Generations, Sonic Colors, and Sonic Forces. He also voiced animated series Sonic Boom along with the games with it. Surprisingly in the past news, it was revealed Roger was going to step down as Sonic, but then in a surprise turn of events, he returned in the past weeks. Like the rest, I grew fond of this Sonic voice. Roger's voice made Sonic sound so cool and made his character feel like he could call your bro. I can't wait to see what he does in the future in Sonic projects.
Ben Schwartz
Not in a video game, this voice made an appearance in 2020. Actor and voice actor Ben Schwartz takes the shoes of Sonic in the big screen. Ben has appeared in TV shows and cartoons such as Parks and Recreation, Rise of the Teenage Mutant Ninja Turtles and the current/reboot Ducktales. I may not have seen/heard all of his works, but I think he fits well as Sonic. His voice is perfect for the teenage Sonic. This Sonic conveys a variety of emotions from being happy and ecstatic to scared and concerned. This voice shows that Sonic is young and inexperienced in the movie where he is excited to learn everything, but whole also showing negative emotions when he deals with loneliness. I can't wait to hear Ben's voice again in the sequel.
These are my favorite voices for Sonic. Which ones are your favorites?