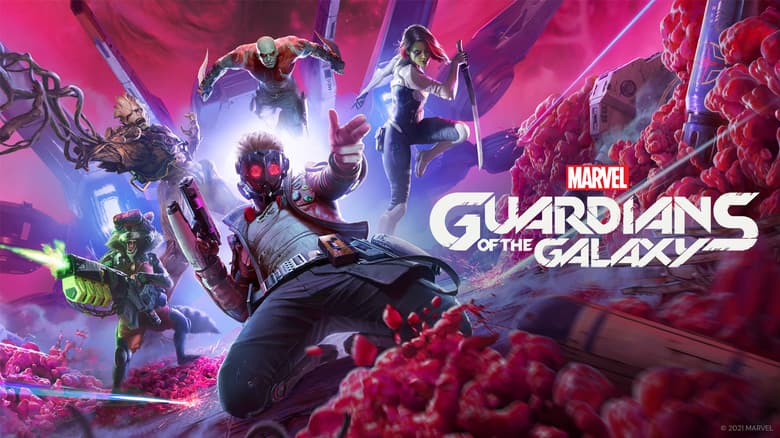 In case you missed the Square Enix event during E3 2021, Marvel has unvield some video game news. One is a brand new game and the other is DLC for the game Marvel's Avengers.
Teamed up Square Enix and Crystal Dynamics, Marvel announced the brand new video game Guardians of the Galaxy. In this single player game, players can play as the leader Star Lord (a.k.a. Peter Quill) and lead the team to protect galaxy. The game will be released on October 26th, 2021. The game will be available for PS4/5, Xbox One and Series S|X, and PC. According to the official Twitter, it also planned to be released for Switch as well, but the game will be called  Marvel's Guardians of the Galaxy: Cloud Edition. According to the official site, the cloud version will be played like the other platforms, but this one needs high speed internet and it will be available on the eShop.
If you been playing Marvel's Avengers, I hope you are ready to play as this fierce king this summer. Black Panther will be joining the game along with his expanded story. The DLC expansion will be called Marvel's Avengers Expansion: Black Panther – War for Wakanda. Black Panther must fight Klaw who wants to steal the valuable Vibranium and take over Wakanda. The DLC will be released on August 2021 and will be free.
Source:
Marvel – Marvel's Guardians of the Galaxy