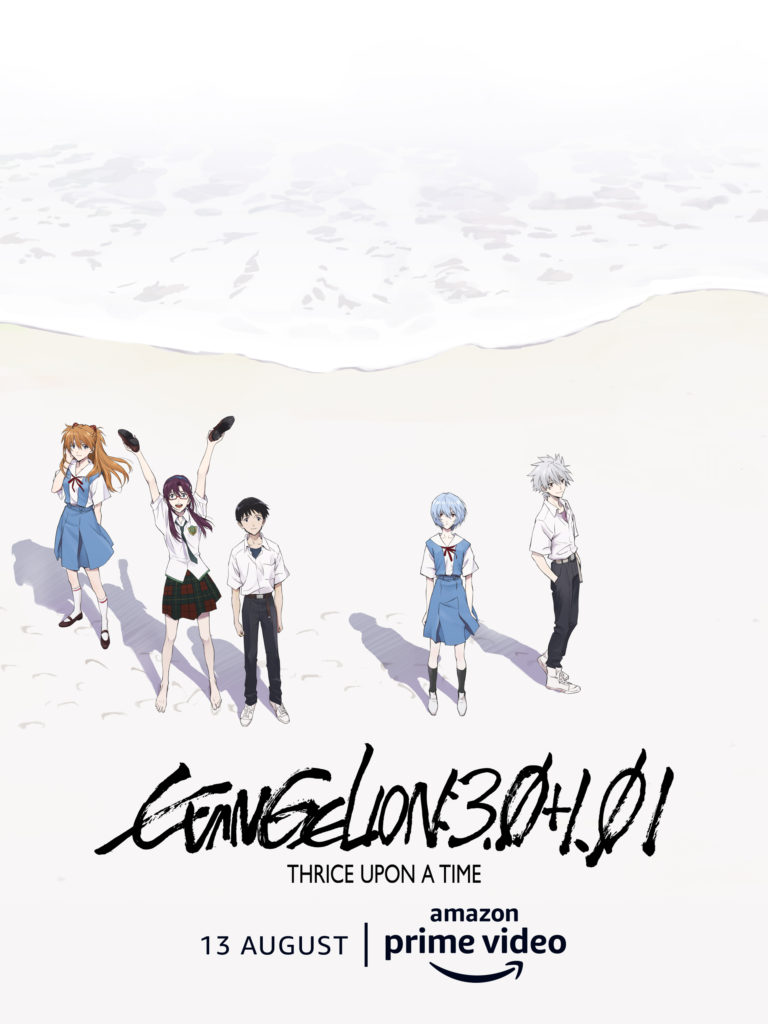 If you are an Evangelion fan, you may have been waiting for a long time for the grand finale of the Evangelion movies. Looks like fans all over the world will be able to see this movie thanks to Amazon. It was reported by the anime studio Khara that the final movie Evangelion Evangelion 3.0+1.01: Thrice Upon a Time will be streamed on Amazon Prime Video internationally. The movie will be launched on August 13th along with the previous movies on Amazon Prime Video. The movie will be streamed over 240 countries excluding its own country Japan. The movie will be in English and Japanese along with 9 other languages and have a total of 28 subtitle languages.
Here is what anime director Hideaki Anno had to say about this news:
"I'd like to thank every Eva fan in the world for your continued support.
We were looking for the best way to offer the movie to fans overseas as early as possible in a challenging situation with movie theatres during COVID-19, and are happy to have found Prime Video as a partner to stream it globally. We highly recommend watching it on a big TV screen for the best viewing experience."
Are you ready for August? Do you have Amazon?
source: