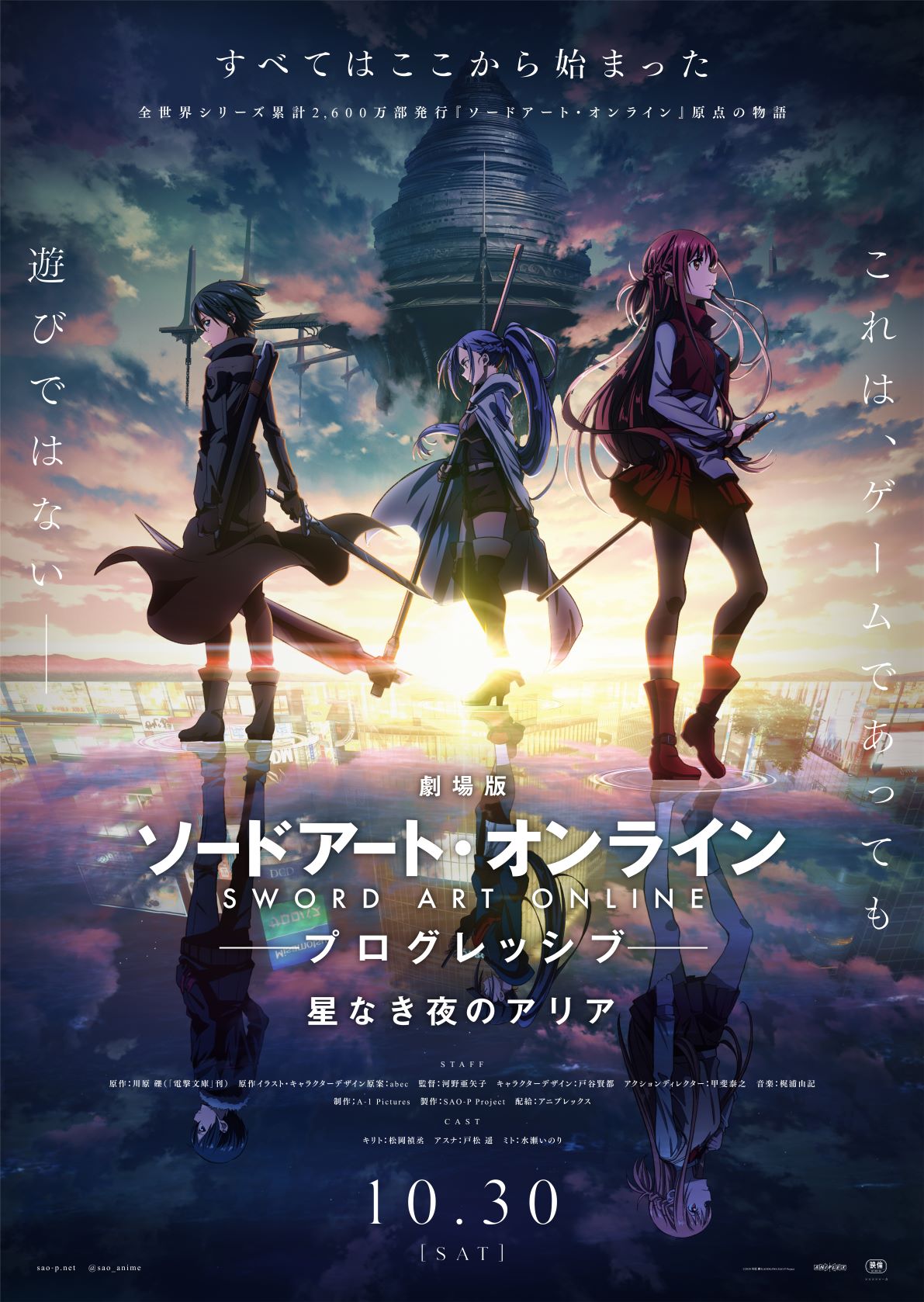 Announced this 4th of July weekend, Sword Art Online is going to be bringing us some new content. One is good while the other might be bad for others.
During Aniplex  Online Festival 2021, a key image visual reveals a brand new image of the upcoming anime movie Sword Art Online the Movie – Progressive – Aria of a Starless Night. The image shows the three main characters in the movie which has Kirito, Asuna and the brand new character named Mito both their avatar and real-life versions. For now, it's been revealed the anime is set to be released in Japanese theaters on October 30th. No news yet for global release.
If you been playing this game on your phone, this could be bad news. It's been announced from a Bandai Namco in an official statement that the app game Sword Art Online: Memory Defrag will be ending the service. Japan released this game on August 2016, while the West got the game on January 2017. Based on the article, the Japanese version of the game will be ending the service; it doesn't say anything for the west. On July 30th, gamers will no longer be able to purchase in-game content and August 30th, Bandai Namco will shut the game's service.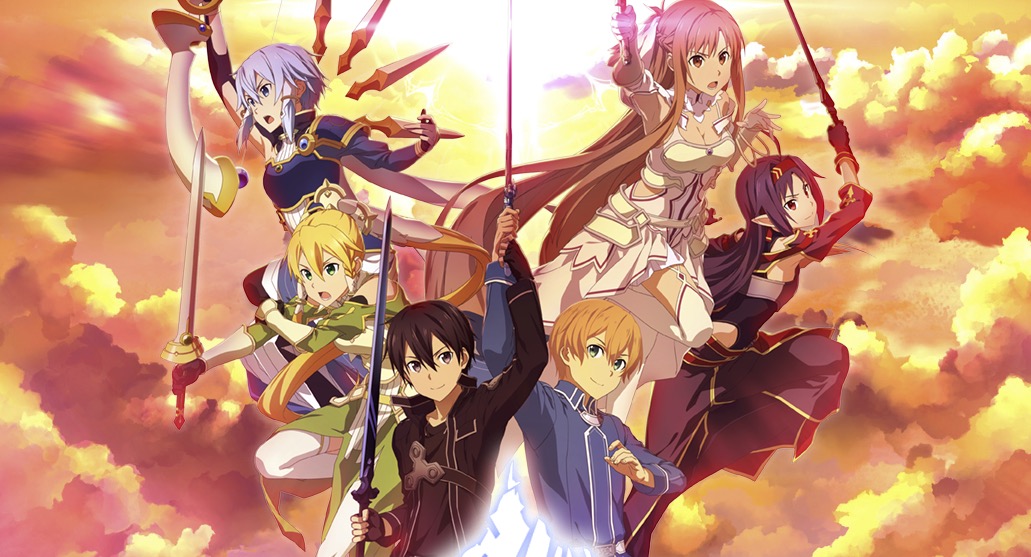 Source: