Rewind to 2014
Let's go back to 2014. Before we got Tom Holland as MCU's Spider-Man, before Sony invested the Venom movies, we had Andrew Garfield as Spider-Man. At that time, Sony was investing its time and money on making The Amazing Spider-Man movies. However, the planned projects for this version of Spider-Man fell through which resulted TASM films to end on the second movie without a third film unlike the Sam Raimi's Spider-Man movies. While Marvel was busy with Disney and setting up future projects with the Avengers, Sony went through a roller coaster and trying to make a good Spider-Man movie for the fans.
For this article, I am not here to review The Amazing Spider-Man movies or discuss on the failed plans for Sony's movie plans. I am actually going to talk about the video game adaption of the movie The Amazing Spider-Man 2. If you want to know about my opinions on this game, I will leave the link here so you can read it on your free time. I actually want to talk about the game's story. With Sony's recent movie, Venom: Let There Be Carnage, this is a good time to bring up the sadistic villain Carnage and why is he my focus on this Spider-Man article.
video games based on the movie, based on the comic book
If you grew up with video games and superhero movies, you might remember buying games upon the movie release of superheroes. Before we got original games like the Batman Arkham series or Marvel's Spider-Man, we lived an era where companies like Marvel and DC would promote their movies by teaming with game companies like Activision or Sega. We had games based on Sam Raimi's Spider-Man movies, Iron Man 1 and 2 and even Batman Begins. While these games may not be Game of the Year, they still hold some charm and made us remember how anticipated we were when we wanted to see that *insert comic book movie title*.
For this article, our main focus will be The Amazing Spider-Man 2 video game. It may be based on the 2014 movie, but the team Activision and Beenox had other plans.
The Amazing Spider-Man 2 Video Game – Who Killed Uncle Ben's Killer?
While the movie version of TASM 2 focused on Peter and his investigation on learning about his parents disappearance and trying to stop villains from Oscorp, the video game had a different focus. In the game's version, Peter is trying to find the guy that murdered his Uncle Ben from the first story. However, upon disturbing discovery, Peter finds his uncle's killer… but as a corpse. It turns out that a serial killer who goes by the name "The Carnage Killer" is on a killing spree and Ben's killer was his target. Despite having the killer killed instead of taking him to justice, it's up to Peter to don the mask and find clues on who is the Carnage Killer. While this game does have Electro and Harry Osborn Green Goblin, the game features deadly foes like Kraven the Hunter, Shocker and even Kingpin/Wilson Fisk.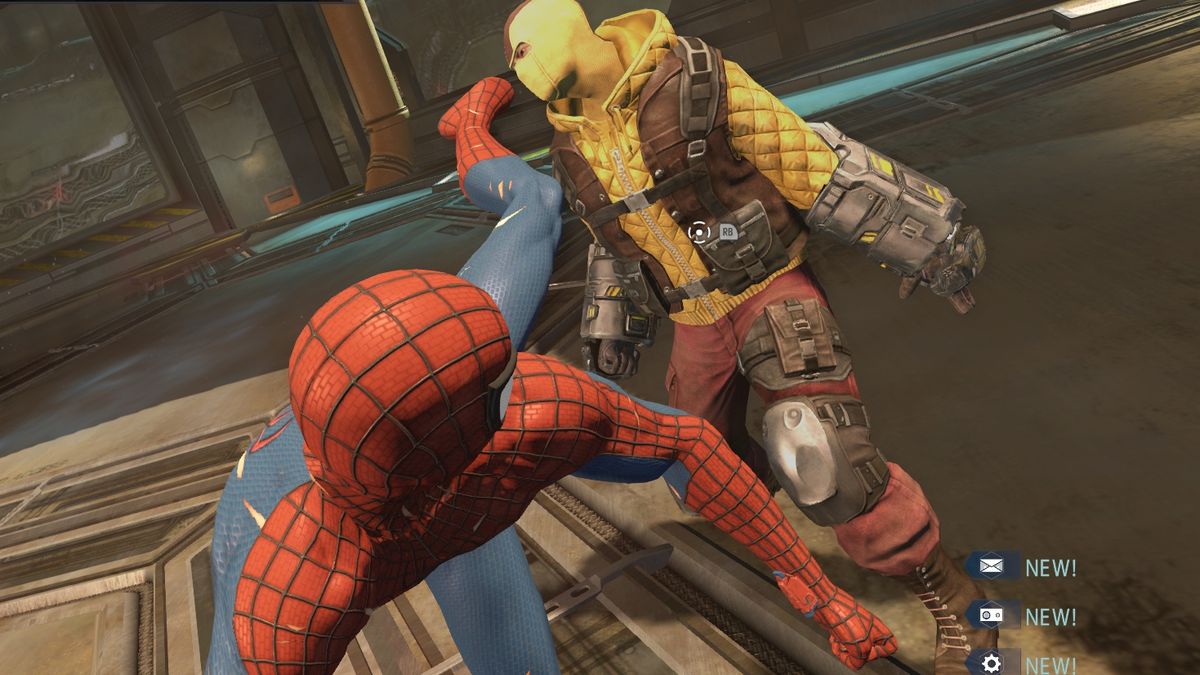 The Carnage Killer – The Main Antagonist 
After progressing through the story, you find out that the Carnage Killer is none other than Cletus Kasady. With his normal human abilities, he is easily dealt with and put away in jail at Ravencroft. However, with some illegal experimentations with the symbiote, Cletus gets out early but by not good behavior but with the symbiote. With the alien species attached to him, Cletus becomes the deadly villain Carnage. Rather than having Green Goblin as the final threat for The Amazing Spider-Man 2 game, instead, we get Carnage as the final boss.
Carnage: Was he needed in Amazing Spider-Man 2?
While Carnage is most of fan's favorite Marvel villain, was it necessary to add him to this game's adaptation to the movie? What makes TASM games interesting is that despite being based on the movie, they are willing to take on a different approach and have their own story while not spoiling too much on the movie's plot. It was nice to include Carnage in the game since at that time, Carnage has only been featured in Spider-Man original titled games like the PS1 Spider-Man game or Spider-Man: Shattered Dimensions; he hasn't gotten a movie version until recently. While him and the other villains did make the story unique, I feel like these villains could have been implemented on an original Spider-Man story. When not focusing on the movie's bad guys like trying to include the live action version of Electro and Green Goblin, if a game had these extra villains and the main story, this could have been an interesting Spider-Man story. Imagine a game that does focus on Spider-Man unraveling the mysterious case of the Carnage Killer but without the title "The Amazing Spider-Man 2". I feel like the plot of the game could strive on its own without needing the movie holding their hands, so to speak. Even in the mobile version of this game included Venom instead of Carnage. The game's ending even showcased the Chameleon hinting more adventures to come for Spider-Man.
Conclusion: Was the story still interesting?
Besides the game's interior aspects like gameplay and graphics, The Amazing Spider-Man 2 did feature an interesting take on Carnage. We were given an interesting twist in regards to Ben's death and this gave us a chance to explore many villains like facing Kraven and Kingpin. It shows us that Spider-Man had to take risks when facing a killer. Kraven was there to try and push Peter and goes against his moral code of killing and Peter wanted to retain his heroism without slipping into a killer. Carnage's role of the story revealed that he chose to be a killer and wanted to rid of everything that was against him. When we have someone who is against killing with a murderer, the results are messy. Despite the game's overall review, what do you think about Carnage in The Amazing Spider-Man 2?