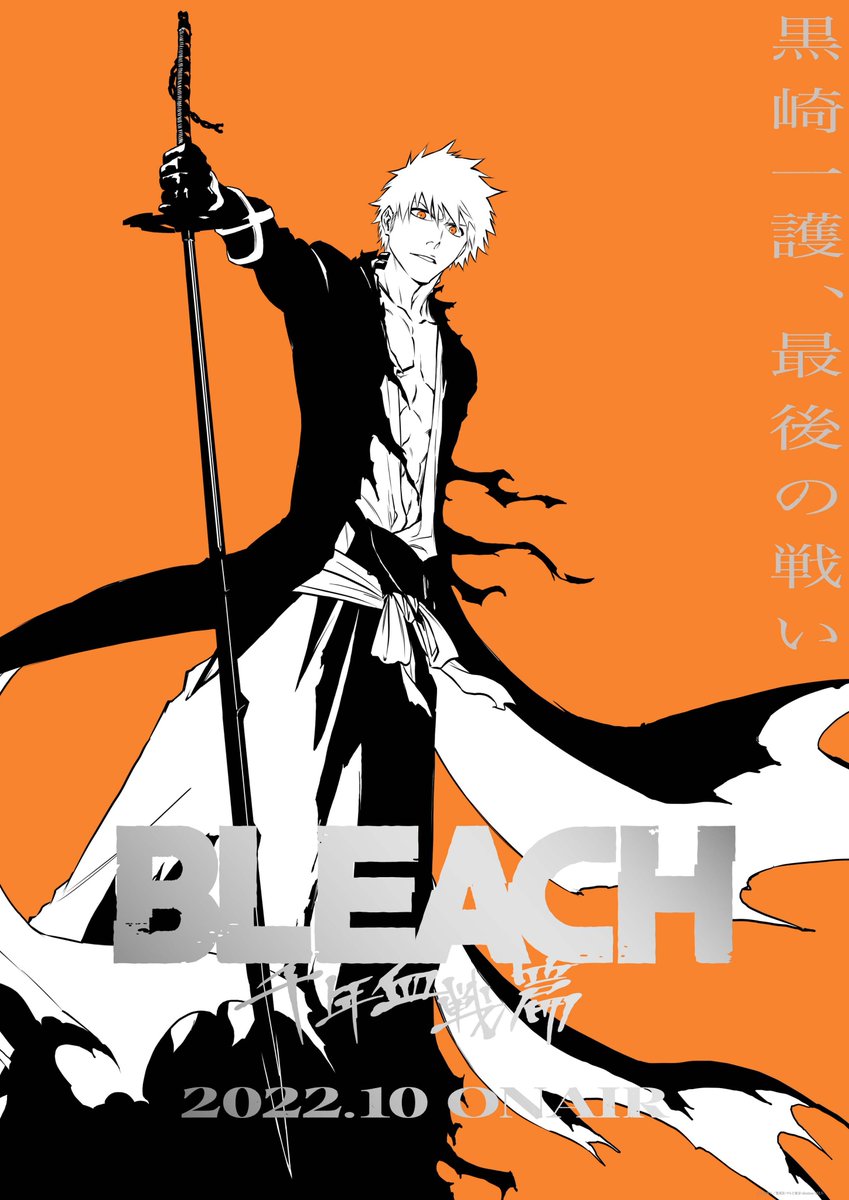 In case you missed it on Saturday, the anime series of Bleach was trending online with some exciting news. Revealed at Jump Festa 2022 Super Stage, the well-known Shonen Jump series Bleach is coming back and the final arc of the series will be animated. According to the sources, Bleach: Thousand-Year Blood War will be animated and will return on October 2022.
Directing the anime and writing the series composition will be Tomohisa Taguchi at Studio Pierrot. Character designer Masashi Kudo will be returning to design the characters and Shiro Sagisu will once again be in charge of the music.
If you been playing the mobile app game Bleach Brave Souls game, the voice actors for the characters in the Thousand-Year Blood War will be reprising the role in the anime.
Naomi Kusumi as Ichibe Hyosube
Yoji Ueda as Oetsu Nimaiya
Tomoyuki Shimura as Tenjiro Kirinji
Rina Sato as Senjumaru Shutara
Ayumi Tsunematsu as Kirio Hikifune
Takayuki Sugo as Yhwach
Yuichiro Umehara as Jugram Haschwalth
Shunsuke Takeuchi as Askin Nakk le Vaar
Ayana Taketatsu as Bambietta Basterbine
Yuki Ono as Bazz-B
Yumi Uchiyama as Candice Catnipp
Natsuki Hanae as Gremmy Thoumeaux
Satoshi Hino as Lille Barro
source: