A lot is happening in the world of Sonic the Hedgehog and the community. Sonic the Hedgehog 2 is getting praised in the movie theaters, Netflix fans are in anticipation for the upcoming Sonic Prime series and gamers are overwhelmingly wanting to play the new Sonic Frontiers video game. To take advantage of the Sonic online bandwagon, I want to share with you my top 10 favorite characters in the world of Sonic the Hedgehog.
10. E-123 Omega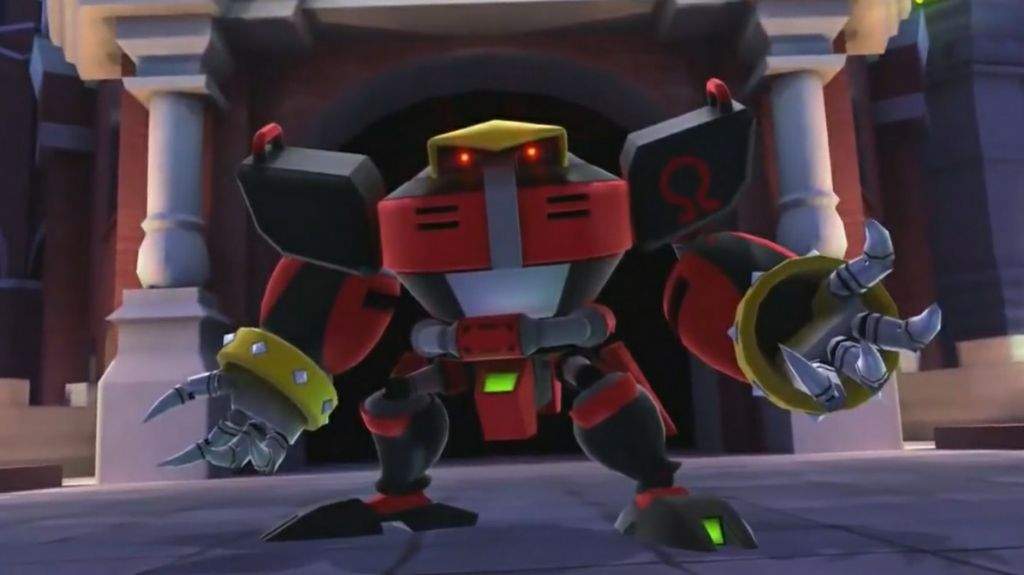 First introduced in Sonic Heroes, Omega is the last of the E-series robots made by Dr. Eggman. He was deactivated and abandoned by Dr. Eggman. Furious and after being set free from Rouge, Omega seeks vengeance on Eggman for not using his full potential. He would later be part of Team Dark and team up with Shadow and Rouge. Omega is a cool robot. He has many cool weapons and he was fun to play as in Sonic Heroes and Sonic the Hedgehog (2006).
9. Metal Sonic
Introduced in Sonic CD, Dr. Robotnik creates a metal counterpart of Sonic the Hedgehog. Metal Sonic is a deadly fast robot that is willing to serve Robotnik and will do anything to surpass his counterpart. Metal Sonic is another robot I like in the series. He is formable opponent for Sonic and with his copying features, Metal Sonic is able to compete against Sonic's speed. However, despite being a robot made to surpass Sonic, Sonic sees him as a worthy challenger and he is always ready to race with him.
8. Espio the Chameleon
First introduced in the Sega 32X game Knuckles Chaotix, Espio the Chameleon is a valuable team member in the Chaotix Detective Agency led by Vector and partnered with Charmy. With his ninja skills and invisibility, he is the stealthiest team member. Espio is my favorite member in the Chaotix. I enjoyed using him in Sonic Heroes and he had an awesome ability to stick oin the walls when jump across areas. I hope Sega would make a game featuring the Chaotix. In regards to Sonic and his connection, he just sees Espio as a cool friend with ninja skills.
7. Rouge the Bat
First appeared in Sonic Adventure 2, Rogue is not only a jewel thief, but she is a spy serving for the president of the United Federation. She may act bad, but she is a caring ally. She will sometimes help her teammates like Shadow and Omega or she'll tease Knuckles and steal his Master Emerald. I had a fun time playing as her in SA2 and in Sonic the Hedgehog (2006) game. I always like her kicking skills and I don't understand why they removed her ability in Sonic 06 and gave her bombs. Despite her always with Shadow, Sonic doesn't hold anything against her and sees her as a friend.
6. Amy Rose
First introduced in Sonic CD, along with Metal Sonic, Amy is a character who loves Sonic and she is his number one fan. Doesn't matter where he is, she knows how to catch up to him. I got to give her credit, this girl supports Sonic no matter what and she is brave. Whenever you see her in a bad mood, stay away from her hammer. Despite her obsession for Sonic, Sonic considers her a great friend for his adventure.
5. Dr. Eggman
Making his first appearance in Sonic the Hedgehog 1 (1991) under the name Dr. Ivo Robotnik, Eggman is the greatest evil scientist in the games. This guy invents all his technology and doesn't give up on his goal of getting his Eggman Empire. When technology doesn't work, he uses other methods like using supernatural creatures or locked up mysterious for his benefits. Besides being an intimidating enemy, he can be a silly goofball who likes to mess with Sonic and give him a headache. It's his goal to not only conquer the world, but he wants to outsmart the fastest hedgehog.
4. Miles "Tails" Prower
Making his appearance in Sonic the Hedgehog 2 (1992), Tails is Sonic's trustworthy companion. He's more than just a sidekick, he is Sonic's partner and best friend with a little brother personality. Doesn't matter what's the circumstances, Tails is there to help Sonic with his technology and his twin tails.
3. Shadow the Hedgehog
First appearing in the Dreamcast game Sonic Adventure 2, Shadow is a dark and edgier rival for Sonic. After being asleep for 50 years, Shadow holds a grudge against the humans on Earth for taking his only friend, Maria. After many encounters with Sonic, Shadow would not only be his rival, but also an ally. While Shadow may not be evil, he will do whatever it takes to bring peace and keep his promise to Maria.
2. Knuckles the Echidna
Knuckles the Echidna made his appearance in 1994 in Sonic the Hedgehog 3 and then coming back again in Sonic & Knuckles. Despite being the strongest, he is also known as a knucklehead for being easily tricked by Dr. Eggman and teased by Rouge. Sonic and Knuckles may have their differences, but when Earth or innocent lives are at stake, it takes the power of Sonic's speed and Knuckles' brute force to protect the peace.
1. Sonic the Hedgehog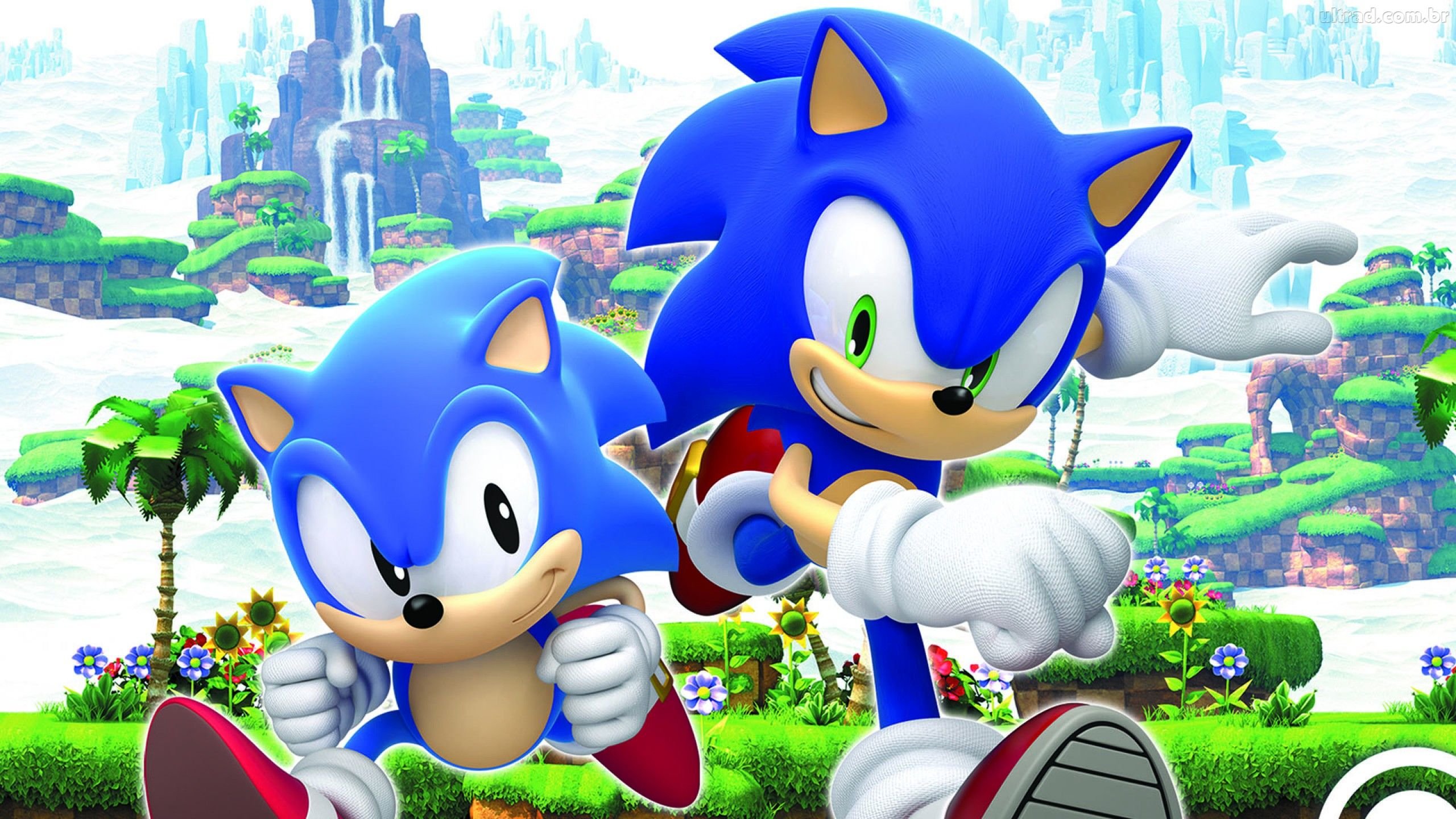 Sonic the Hedgehog made his debut in Sonic the Hedgehog 1 (June 23,1991) for the Sega Genesis. What can I say about this guy? He's the fastest character in the series who lives to run in top speed and protect all his friends. He also this upbeat attitude which gives his friends hope and enjoys giving a bad time for Dr. Eggman. He always looks at the good side of people and gives others a chance to be friends.
These are my top 10 characters. Who are your choices? Happy Birthday Sonic. Cheers to the fastest and coolest hedgehog on Earth.
June 23, 1991